January, the month that we all seem to get obsessed with diet and exercise. New Year's resolutions remind us of all the poor dietary choices and overeating that happened throughout the year. We know the key to healthy weight loss is to use these tools, diet, and exercise in conjunction. Experts tell us one without the other is futile. In this month's issue, we are featuring Title Boxing Club.
To fully understand why Love of Food Magazine selected a boxing club as it's the feature article. You must simply read on.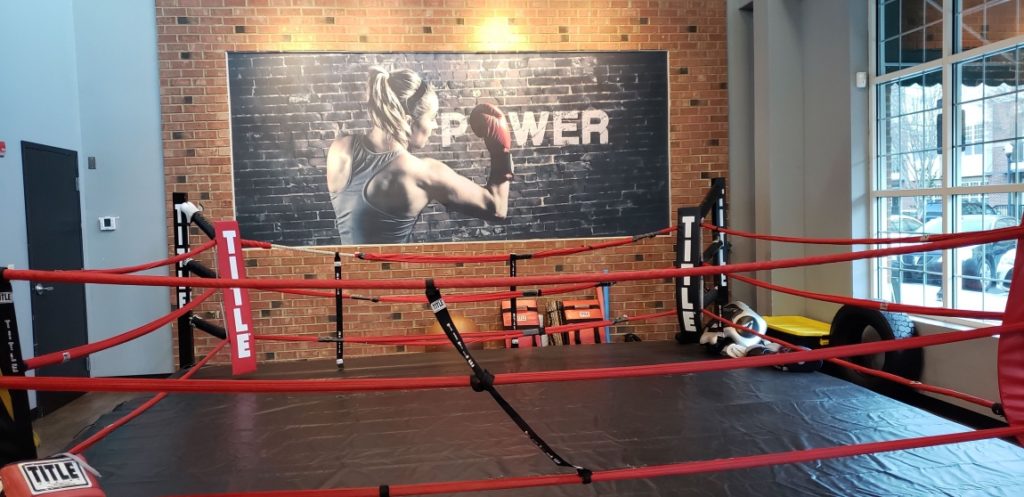 Depending on your outlook dieting can be the complete pits. Some people find a change in dietary routines to be a welcome challenge, they seek to find ways to almost gamify the process. Competing for weight loss, calories they consumed, or the number of steps taken to burn said calories. Regardless of your take on the process, we all should follow some simple rules.
Measure and manage your food intake, it all counts as calories
Cut you food portion
Cook with less fat
Cut the carbohydrates
Substitute fresh herbs for flavor
Appreciate vegetables prepared in new ways
Dine out and try new, healthier options at your favorite places
Replace your usual adult beverage for a low-calorie mocktail or light beer or wine
Bake with a natural sugar substitute like monk fruit or dates
Drink lots of water
Even doing many or all of these things are not effective if we don't add in that pesky exercise.
Without exercise, the diet alone would be like trying to enjoy a giant Tomahawk steak with merely a spoon. Sure you could look at the beautifully plated food, smell its yummy goodness, maybe even get a small taste of the steak's juices with a spoon. But you would quickly experience frustration when you could not cut the meat into eatable bites to savor its full texture and flavor. Therefore you would reap zero satisfaction from its deliciousness and gain no benefit from its protein.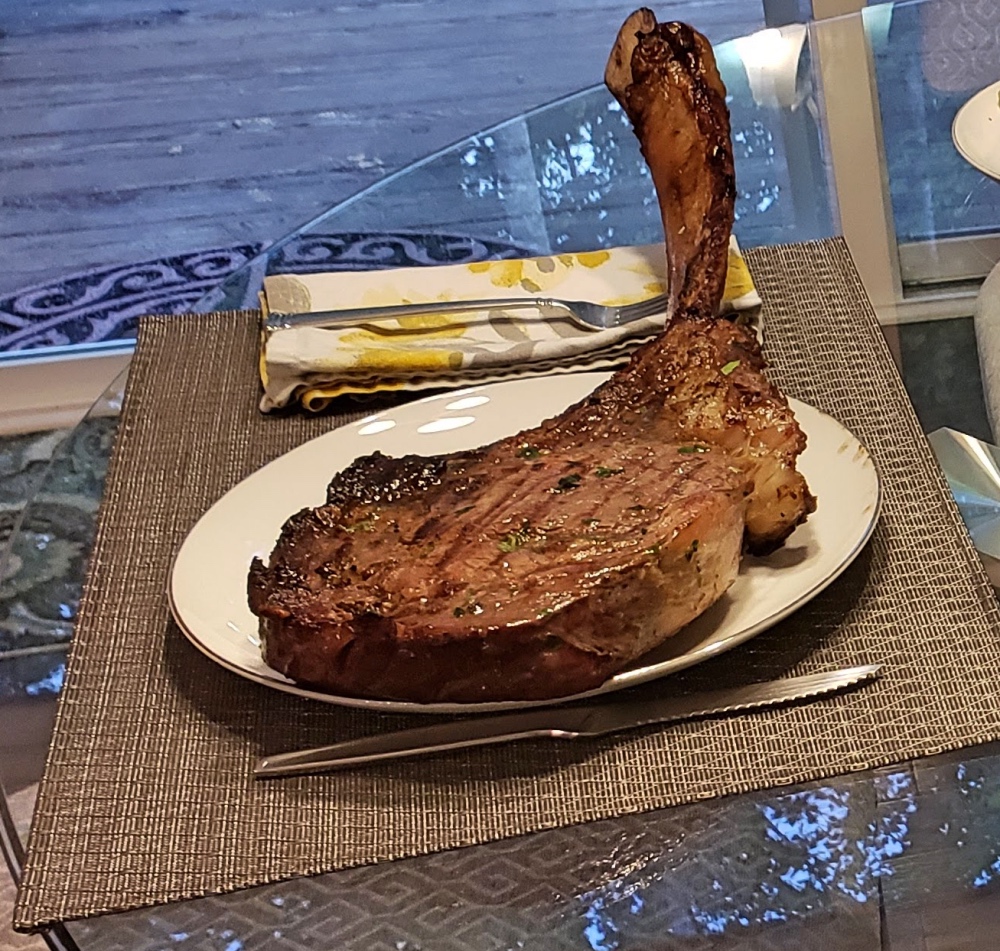 If you are like most foodies, you are familiar with the drudgery of getting on the treadmill, staring into space only to walk or run to nowhere. The entire time you keep looking at the countdown, wishing it to be over. You know too well the pain of lifting the free weights when you come home from work after a mentally tiring day, and the dreaded ab crunches from hell before you climb into bed. I have had people tell me this is how they developed insomnia, by staying up so late procrastinating those ab exercises. How much does all this effort in exercise pay off? Have you seen a major change in your physical health and appearance? Have you been able to stick to a routine for more than a few weeks or months? If so, kudos to you.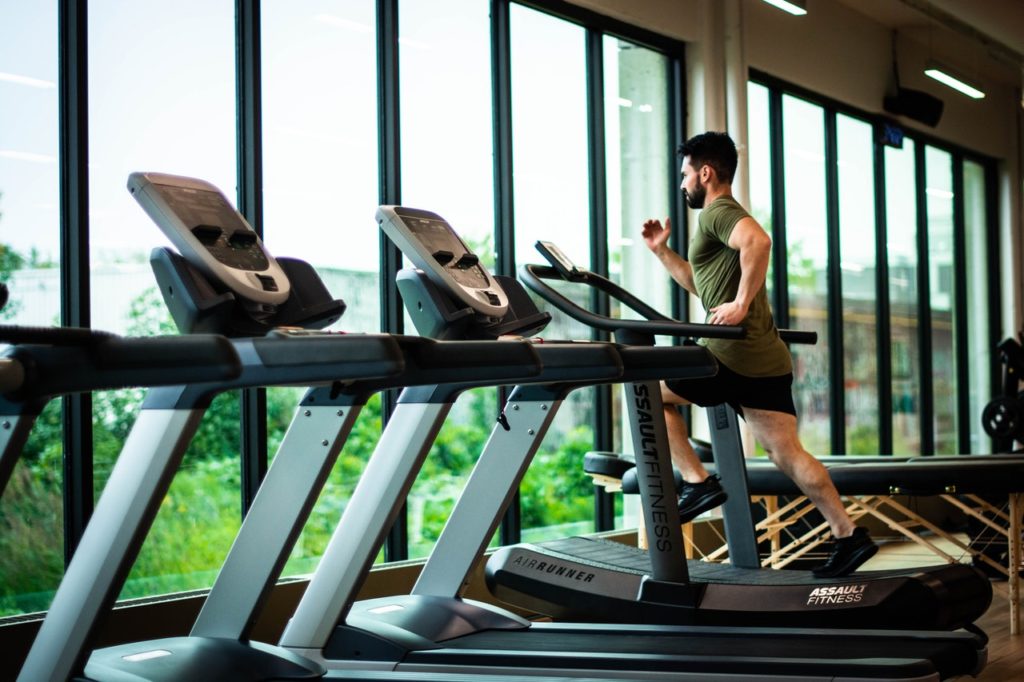 I vowed that this year I was going to try something new. I want an exercise routine that I don't dread, one that feels more like play. One which doesn't require expensive equipment and an oversized vehicle to tote my new hobby around. I wanted an exercise habit that was cool and fun, something not all my friends currently do and yet I require collaboration to stay accountable. I had my work cut out for myself.
After looking around and weighing my options, I found boxing. Well, it certainly appeared to check all my boxes. Cool, fun, less mainstream and those fun, colorful, padded gloves! Furthermore, if you look at the physique of a boxer it is quite lean and muscular. I decided to investigate further into what was the preferred eating habits of these lean, mean, boxing machines.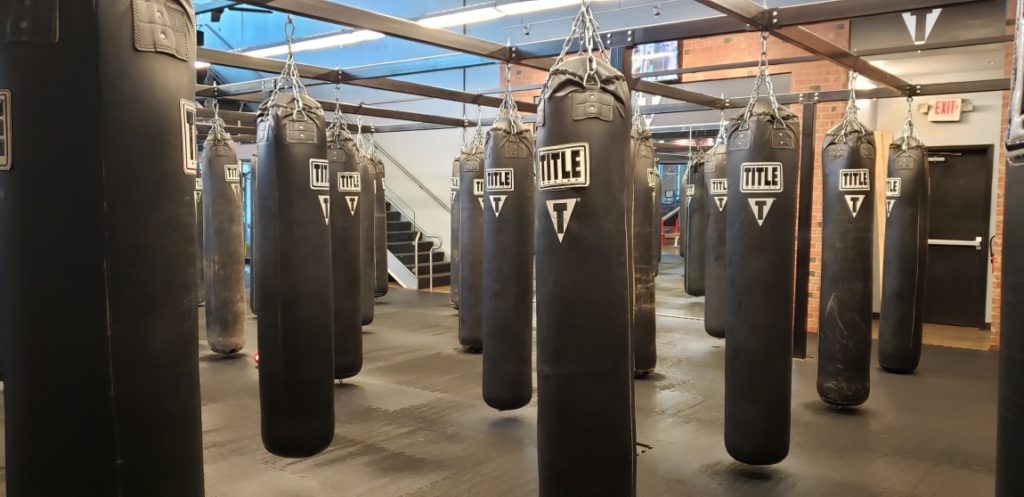 I found out that they consume (especially when training for a fight) a sensible diet. More vegetables, especially greens, and lean meats. They cut out all sugar and they drink lots of water to stay hydrated. They usually start their day running four miles before boxing all day. Wow! Well, I am not trying to be the world's next heavy-weight champ, thank goodness. I decided I can exercise, eat and box in moderation. Especially since in a single 30-minute boxing class, a person can burn 600-800 calories! Once I can work up to a 60-minute class I can burn up to a whopping 1100 calories. The more I learned the more motivated I became!
I am realistic, I am not the person to go cold turkey into a strict diet. I know that I will need to maybe start small, exchanging unhealthy habits for newer healthy ones. Like instead of a burger and fries, I could order a burger and a salad. Instead of a calorie-laden IPA, I could have a pickle beer. If you have never tried one. Watch this video to see what it is all about. "Bull Makes a Pickle Beer"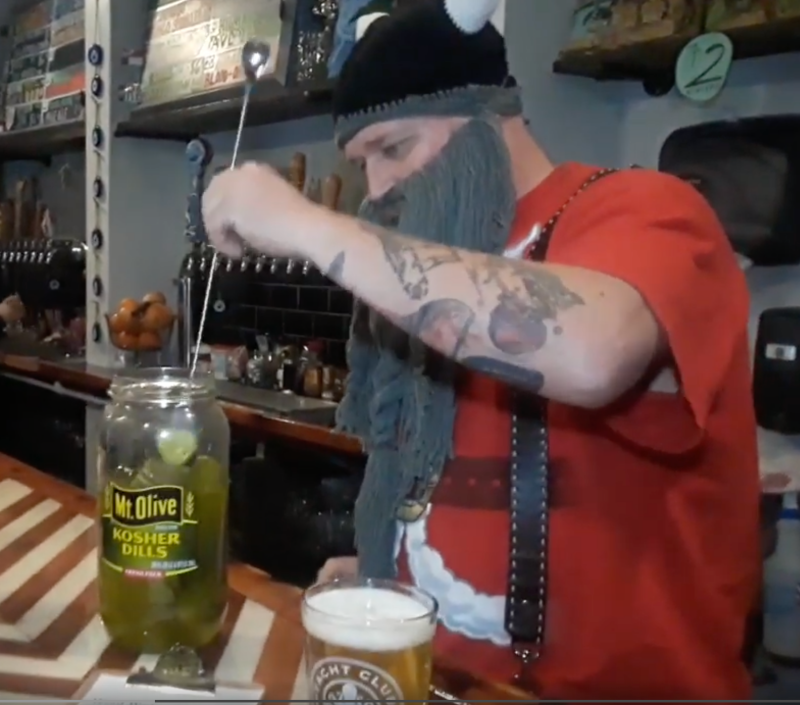 Here is some advice, I picked up along the way. Trade a slice of fatty meat for a leaner option. Eat more Asian and Mediterranean inspired dishes. Seek out those low carb options for dining out, we have an entire article dedicated to Where to Eat Keto in the Triangle. Stretch more and most importantly, get some friends to exercise with you for fun.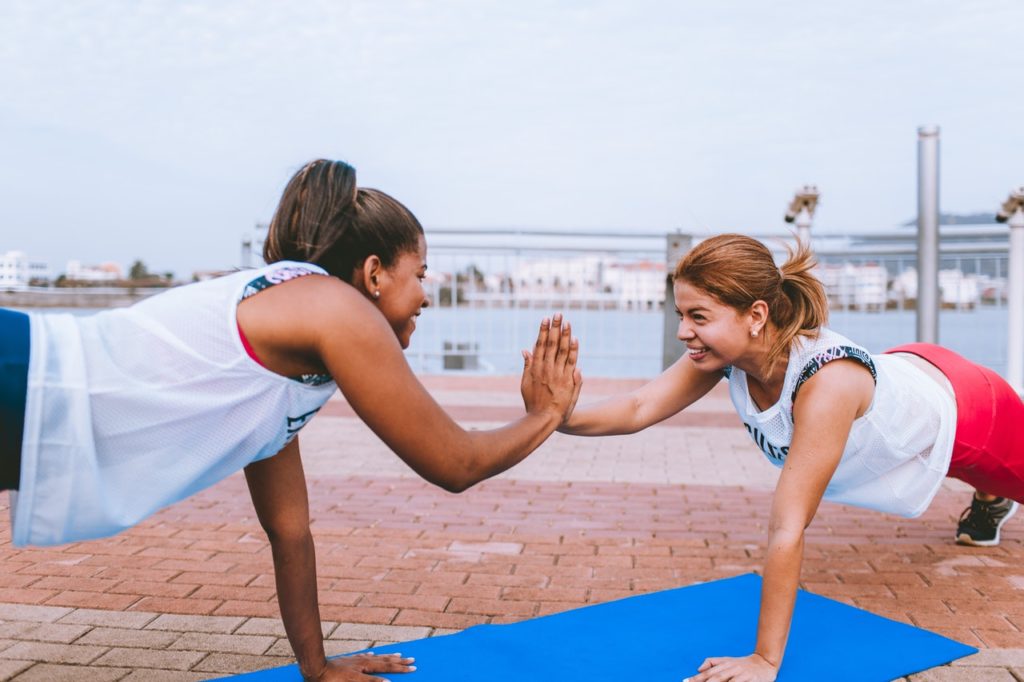 If you want to get results faster, simply follow a stricter diet, much like those boxers that are training for a fight. As improvement is evident you could add back in some of those things that you love. I suspect that the cleaner eating will help stave off food cravings for the bad stuff and help with stamina so this could be a win, win situation.
As for me, my diet will include some of the great recipes we have posted on Love of Food Magazine. I am not a nutritionist or a scientist so I can not claim what the calories are in each. I just know these recipes are tasty and much healthier than my current diet.
Vegetable and Salad Recipes
There are so many great vegetable options below I would be lying if I told you one is better than another!
Meat and Fish Recipes
These main course dishes can be substituted or repurposed into lunches. A big part of changing any eating habit is preparation. Our article called "Let's Meal Prep" has lots of helpful pointers and benefits to consider beyond the healthy food.
Snack Recipes
All of these are so savory, you will not be disappointed.
Drink Recipes
According to the experts they suggest you add in 8 glasses of water per day. I do not want to get bored with all the water so I have some flavored waters that I will make and keep on hand.
I am truly inspired to be on my way to becoming healthier and fit in 2020. I plan to still love food, after all, I do make my living writing, creating and reporting about food. As I move into this next new decade I plan to be in a less dysfunctional relationship with food. I want food to exist in harmony with how I feel and look. Wish me luck!
Want to join me? Watch the featured video "Boxing For Fitness" all about the boxing experience, it really is fun! Learn more about boxing as an exercise routine for all ages and fitness levels. Get your questions answered, see the facility and equipment so you will know what to expect. Mention the Love of Food at Title Boxing in Cary or Raleigh and you can receive a free week of boxing classes to get you started on your way to being a lean, mean, machine in 2020.