Top 9 Best Keto Restaurants in the Triangle
There's no doubt that foodies love the Triangle area. With dozens of incredible local chefs and restaurants, eclectic cuisine from all across the globe can be found just down the road. From authentic Japanese ramen to real Vietnamese pho, to genuine Chinese bao–global flavors are at our fingertips. Plus, restaurants and chefs are more considerate of diverse dietary needs than ever before. Chances are, you can find a vegan restaurant, gluten-free bakery, and keto-specific menu on any downtown street.

In the past, gluten-free, vegan, or keto diets may have made people feel restricted like they couldn't dine at restaurants and be social with friends. With the soaring popularity of the Keto Diet, in particular, Raleigh and Durham restaurant chefs have gone above and beyond to provide healthy keto options. As a Raleigh-based Chef, I decided to create this brief guide to eating keto — so you can go explore the diverse and eclectic downtown cuisine, worry-free!

While this is a guide specifically for keto dining, many of these restaurants offer healthy vegan, vegetarian, and gluten-free options as well. Eat up!

1. Clean Eatz (Raleigh)

Website – Facebook – Instagram

A hybrid restaurant and meal plan delivery service, Clean Eatz has sparked a revolution in healthy eating in the Triangle. They have a restaurant area, which serves up fresh meals with ample servings of veggies and lean meats. If you're looking for an easy meal plan subscription, they serve a variety of dietary needs with daily, delivered prepared meals. 

They offer burgers, salads, and bowls. Their bowls offer a keto-friendly base of spinach or cauliflower rice, a choice of protein, and a plethora of veggies. Add a tasty sauce for zesty flavor, and you've got a quick and delicious keto option.

According to their website, "Clean Eatz Meal Plans offers you the opportunity to have a personal chef prepare every meal for you at a cost you can afford."

2. B.GOOD (Raleigh, Durham, Chapel Hill, Morrisville)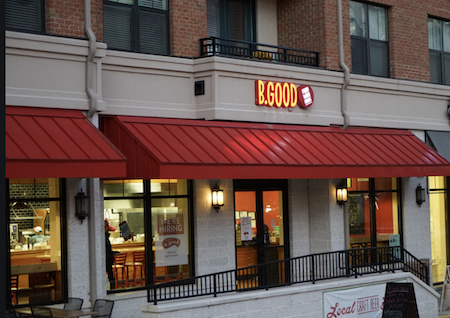 Website – Facebook – Instagram

B.GOOD cleverly describes themselves as "food with roots." Their farm-to-table ethos means all food is sustainably-sourced, grown seasonally, and supports community farmers. With a mouth-watering menu of locally-sourced burgers and grilled chicken, they offer plenty of keto-friendly protein. One protein-packed burger offers beef, egg, avocado, bacon, and cheddar — a savory, satisfying mouthful. However, they also offer vegetarian keto options like eggplant meatballs and marinara. If you're craving a lighter snack, their seasonal produce allows them to rotate a variety of crunchy and flavorful keto-friendly salads.

3. Raleigh Raw (Raleigh)

Website – Facebook – Instagram

While Raleigh Raw does offer a unique variety of raw juices–typically a ketosis nightmare–they actually do offer some very healthy keto options! Look at their bowls of raw, flavorful cubes of fresh salmon and tuna. Swap out the rice base for a foundation of greens, and it's a keto-dream with raw, lean protein, crisp veggies, and avocado.

They also offer a keto-inducing Crack Coffee with coconut oil and grass-fed butter — a great way to kick start your morning!

4. Refectory Cafe (Durham)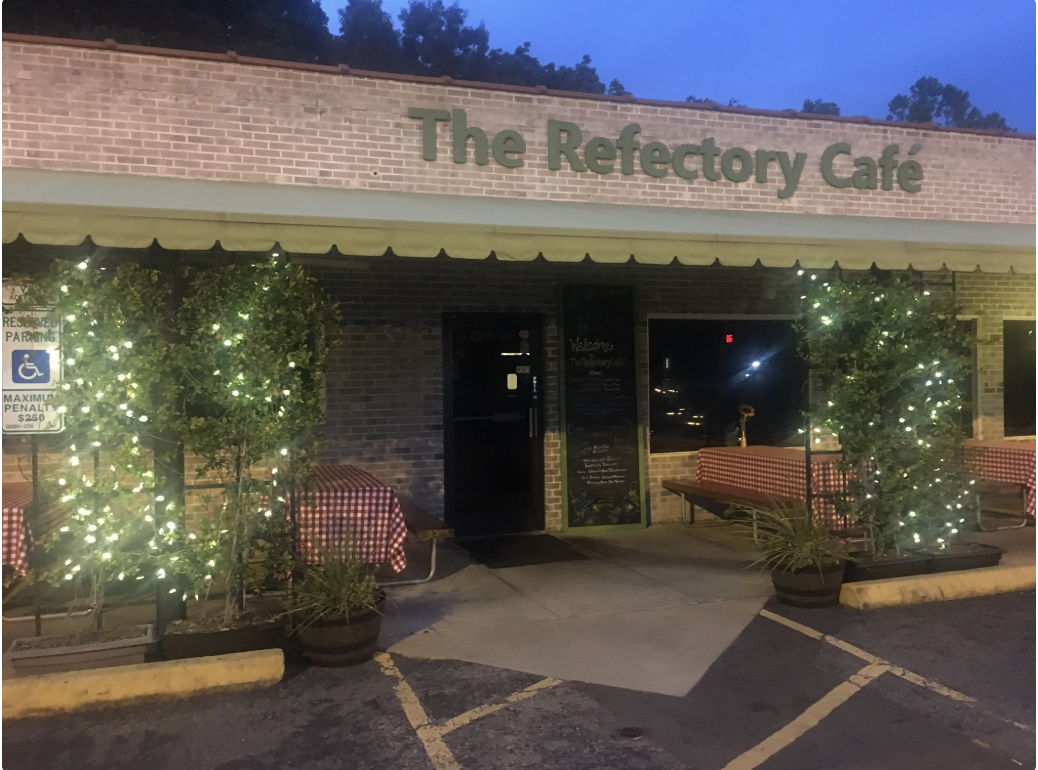 Website – Facebook – Instagram

Vegan, gluten-free, nut-free, dairy-free; Refectory Cafe strives to serve healthy food for every need. In fact, according to their website, "the original goal of the Refectory Cafe was to be a "one-of-a-kind" local farm to table restaurant where omnivores, vegetarians, vegans, plant-based diets and gluten-free diets could all happily share a table together in the same facility."

With sustainably-sourced healthy keto options like sweet ribs with goat cheese and spinach, or eggs with salmon and avocado, it's an eclectic dining experience, enjoyable for all dietary requirements.
5. Neomonde Mediterranean (Raleigh, Durham, & Morrisville)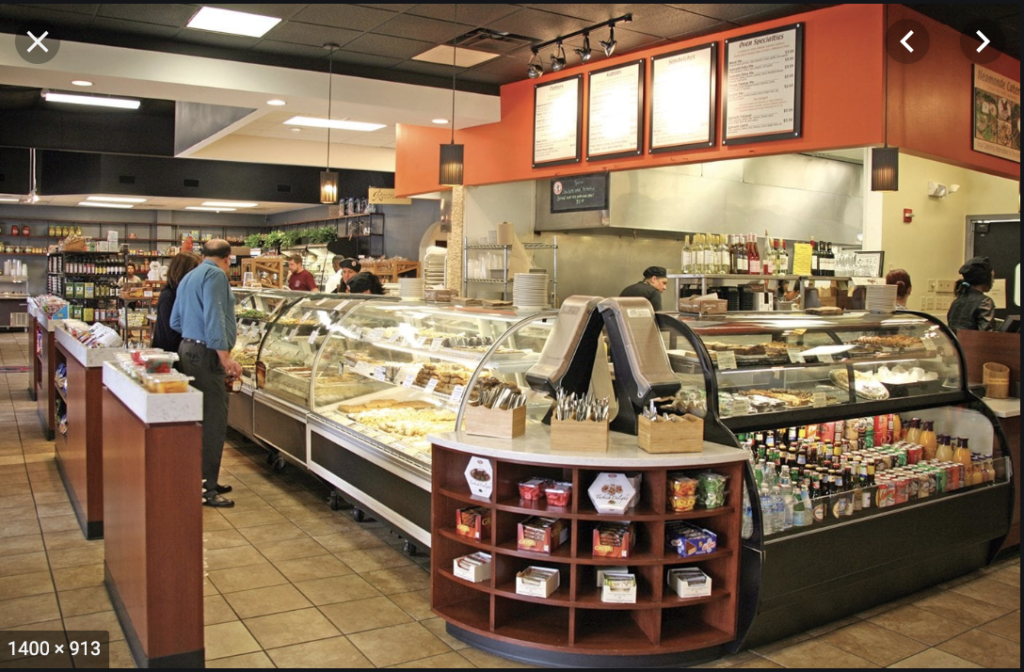 Website – Facebook – Instagram

With mouth-watering chicken, salmon, beef, and lamb kabobs, Neomonde is the perfect place for a quick and easy protein pick-me-up. Savory sides like eggplant and steamed greens with spices are cooked in Mediterranean oils and herbs.

Neomonde's healthy menu has long been heralded by vegans, vegetarians, gluten-free, and keto dieters alike. Better yet, Neomonde is one of the most affordable restaurants on our list! With many flavorful options, the award-winning menu makes it one of the best Mediterranean restaurants in the Triangle.

6. Salt & Lime Cabo Grill

Website – Facebook – Instagram

If you're craving the West Coast zest of the Baja California Coastal Style, but you live here in the South, you may find yourself short on options. Fortunately, the Salt & Lime Cabo Grill has brought the flavors here to the Triangle. With a menu "ranging from street food and tacos to European style dishes, Baja mixes old Mexico with modern, fresh flavors from around the world."

Their fire-grilled wings are an easy start for a keto-conscious snack. They also have seared yellowfin tuna, with lime cream, cilantro, and citrus flavors. Their meat selection is dazzling — from pork belly to steak to mahi-mahi. If you want a brighter, fresher, zestier keto dinner, Salt & Lime is for you.

7. Carolina Keto Bakery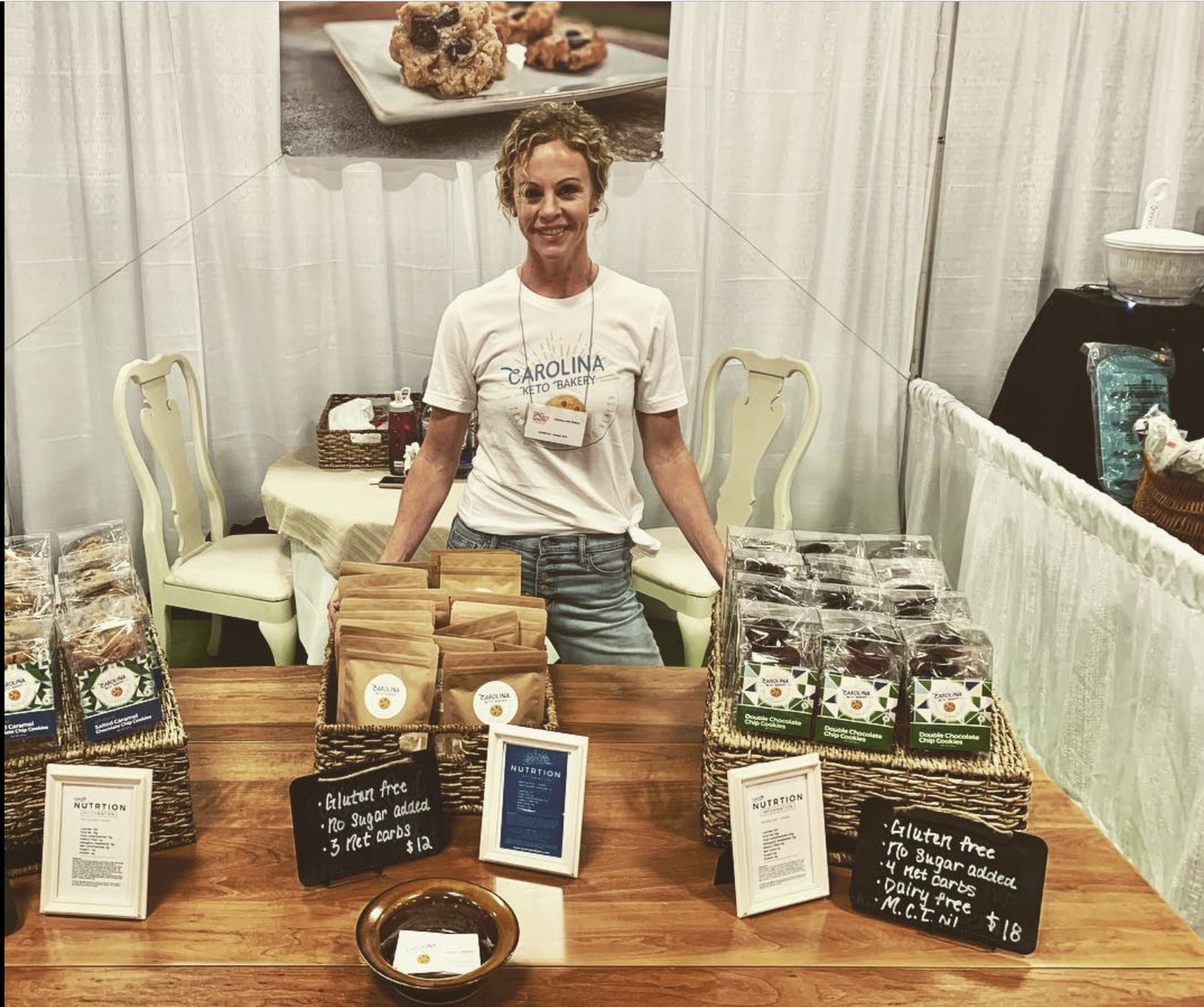 Website – Facebook – Instagram

Warm, sweet cakes, cookies, and pastries are often off-limits for the keto diet. You certainly couldn't have baked treats like:

But "Keto" is right there in the name of the Carolina Keto Bakery. They whip up sweet treats and even savory snacks like pork rinds, then ship them right to your door. If you want to make yourself hungry, just scroll through their Instagram page and imagine the possibilities.

8. Tupelo Honey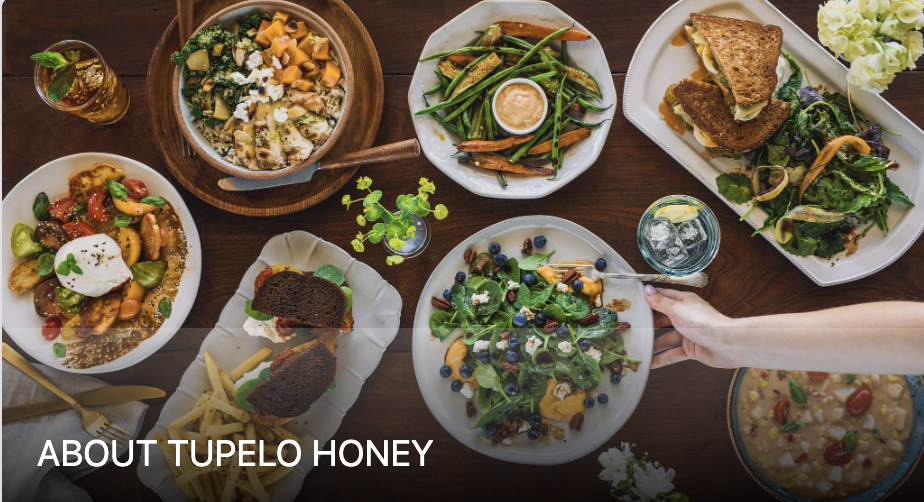 Website – Facebook – Instagram

Sometimes you just need some Southern homestyle comfort food — the kind you eat at the end of a lazy Sunday, after spending a long afternoon sipping iced tea on the front porch. The kind that reminds you of childhood.

With keto-friendly menu options like Sweet Tea Roasted Chicken, Griddled Appalachian Pork, Blackened Catfish, and Creole Trout, the meals at Tupelo Honey are as nostalgic as fireflies in a mason jar. Plus, the farm-fresh sides are savory and delicious.

Tupelo Honey also offers many vegetarian and gluten-free options.

9. Ordering a Personal Chef

If you're hosting a group of friends and family with diverse dietary needs, don't stress! For the cost of dining out, you could have an intimate gathering in the comfort of your own home–while your professional-chef irons out all the dietary details!

The Triangle area has many professional and personal chefs who happily host unique dinner parties or private group cooking classes with any style of the desired cuisine. Whether you're craving savory Southern foods, zesty Baja style, authentic global street food, or a whimsical Harry Potter-themed meal — this is a shockingly easy and affordable way to entertain a group with diverse dietary requirements.

Whether you're experienced with keto or just starting out, there's no reason for your diet to restrict you! With the many fabulous local chefs at the Triangle's best restaurants–and private chefs for your home event–you can still socialize with friends and enjoy good food, good company, and making good memories.