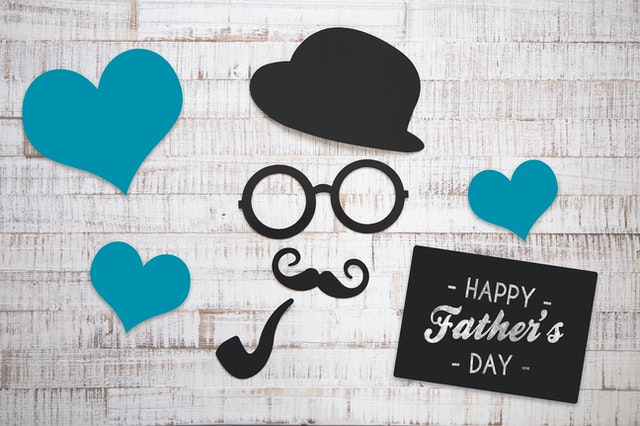 For Father's Day, skip the gift of a tie. These days no one is dressing up or even heading into the office. Instead, why not show your dad you love him with a meal fit for a king? You can treat him to a special Father's Day-inspired meal that you prepare and serve yourself in the comfort of your own home, or his. We have put together a few ideas that will certainly receive his stamp of approval.
Starting with Beef
Most men love a good steak but are only allowed to eat it on special occasions, so why not go over the top with a Smoked or Grilled Tomahawk Steak. This cut of meat is quite controversial in many BBQ groups since its impressive bone is weighed and included as part of the total purchase price. Some barbecue aficionados will argue that it is a waste of money, however, others love it for the taste and the show. It is quite impressive spilling over a normal-sized dinner plate. You can always use the bone for soup, that's what we do.
You know your father better than anyone else, so based on his personality, decide if he would like digging into his steak like a caveman or if he would still prefer a little indulgence just served with a dose of frugality. Either way, we have you covered with a special Father's Day steak.
If your dad would disapprove of all that bone. You can always opt to go with the Tomahawk's little brother, The Cowboy Ribeye. We did ours as a smoked version and then reverse seared it on the grill. But if you do not have a smoker this works fine with a regular grill too. Make sure you alway use a meat thermometer to ensure it is cooked to his preference.
Where do you find these cuts of beef? Sometimes Harris Teeter or Publix carries them, or you can visit your local butcher shop. Don't wait until the last minute or you may not find these popular Father's Day cuts of beef.
I have included the herb butter recipe for you as well.
What about those men who do not eat beef?
We suggest the St.Louis Style Pork Ribs. We smoke our own ribs, but grilling them or oven cooking them low and slow also works. Use a dry rub that has smokey qualities to it. You can mix your own rub using chipotle, brown sugar, and salt or purchase a premixed one from the spice store. We love Savory Spice in Raleigh VomFASS in Cary or Grill Billies BBQ in WakeForest or Wendell. Pair these ribs with a summer vegetable and a cool drink and your dad will be thrilled.
But what about the dads who don't eat meat?
Why not pamper him with the fish that eats like a steak. You can grill, pan fry or bake swordfish. With this recipe you cannot go wrong.
Some dads are vegetarian and if this is the case, boy do we have a winner of a dish for you. This flavor-packed Grilled Eggplant Caprese dish is our very favorite way to eat vegetarian. Your dad will feel special knowing you made this just for him.
Don't forget dessert!
To finish off a wonderful meal, something sweet is always welcome. We have got a few ideas that will help you end a perfect Father's Day. Here are some simple ideas.
Ensure your Father's Day meal is a success, make him a happy man. After all that he has done for you in his life, what a better way to show you you love him than by cooking for him. Food is love!