Ingredients 3 Peaches (ripe but not soft) 1 Cup of Apple Cider Vinegar 1/3 of a Cup of Mirin or...
Ingredients 4 oz Chicken (cut thin and into pieces) 8-10 Shrimp (peeled and deveined) 6oz Rice Noodles (cooked and cooled) 1/3 Cup Light Brown Sugar 1/2 Lime (fresh/ squeezed) 1 ½ Tablespoons of Fish Sauce ¼ Cup of Soy Sauce (low sodium) 2 Tablespoons of Rice Vinegar 1 Tablespoon of...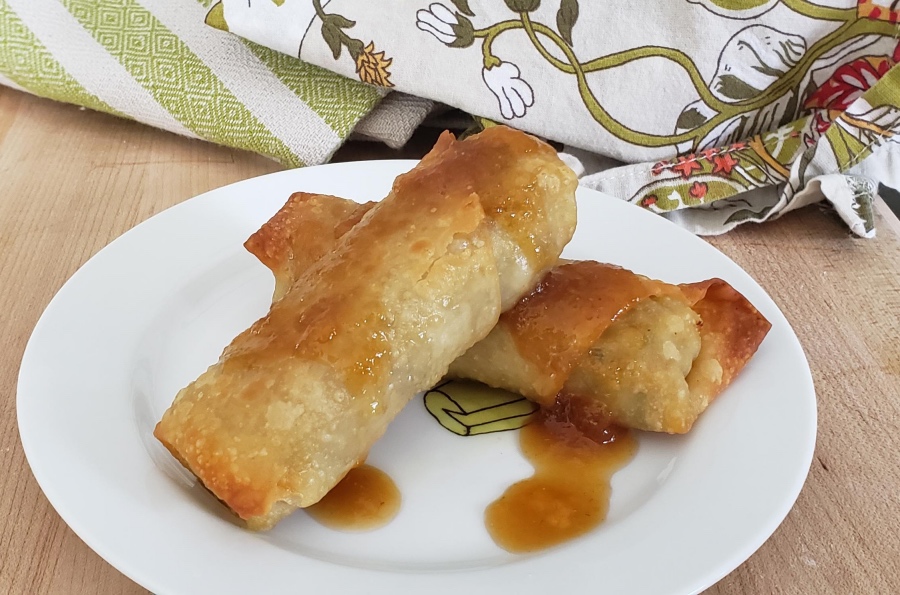 Ingredients In picture one, I tried these with rice paper wrappers and they were good, but the second time I...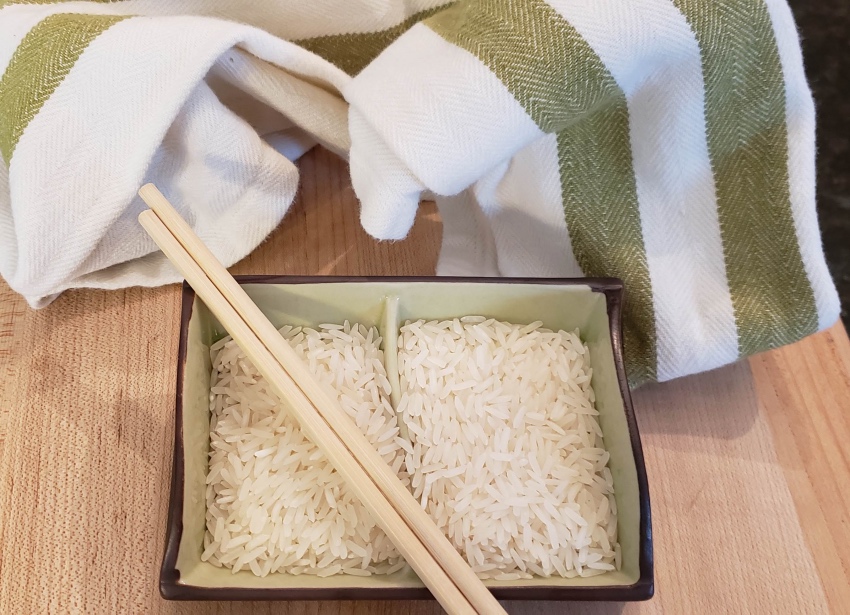 Ingredients 1 Cup of Jasmine Rice 1 ½ Cups of Water Instructions Add the rice to the perforated-bowl. Rinse under cold water 3-4 times, then let it drain. Add the perforated-bowl with rice in it, back into the rice cooker. Add the water over the top and cover with...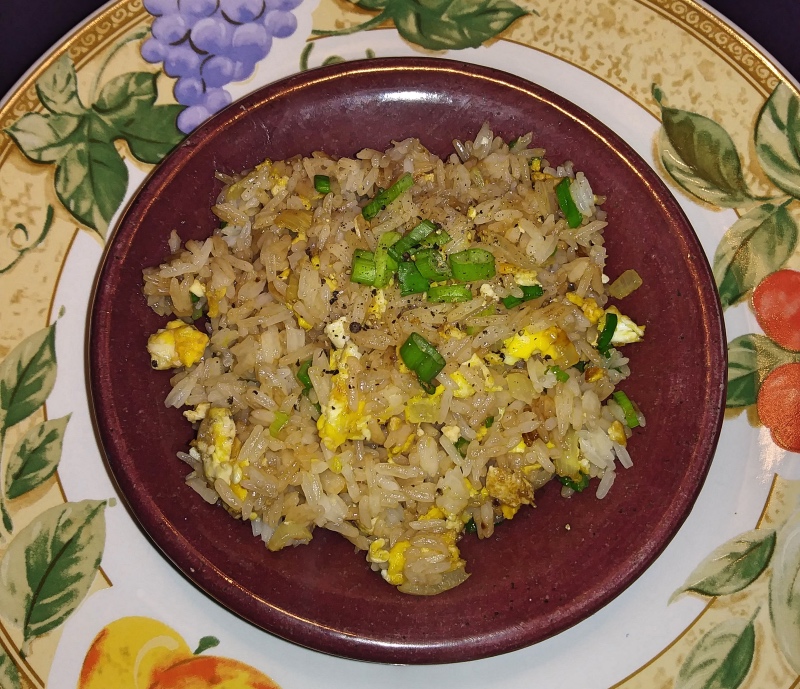 Ingredients 2 Cups White Rice (cooked) ½ Small White Onion (diced) 1 Teaspoon of Garlic (minced) 2 Teaspoon of Butter...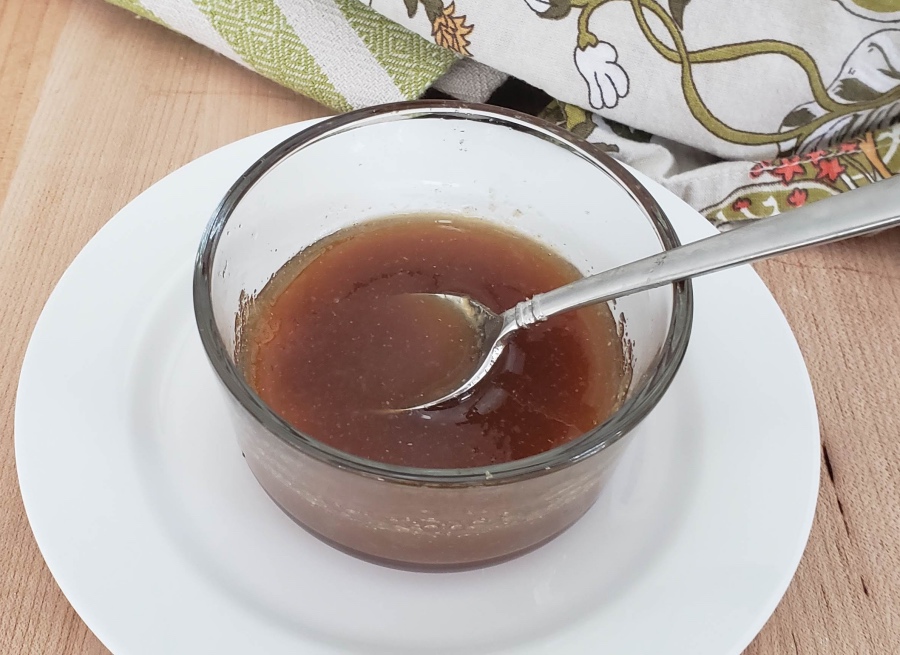 Ingredients 2 Oz. of Apple Sauce 2 Tablespoons of Brown Sugar 1 Tablespoon of Apricot Jam (I used Apricot/Peach since...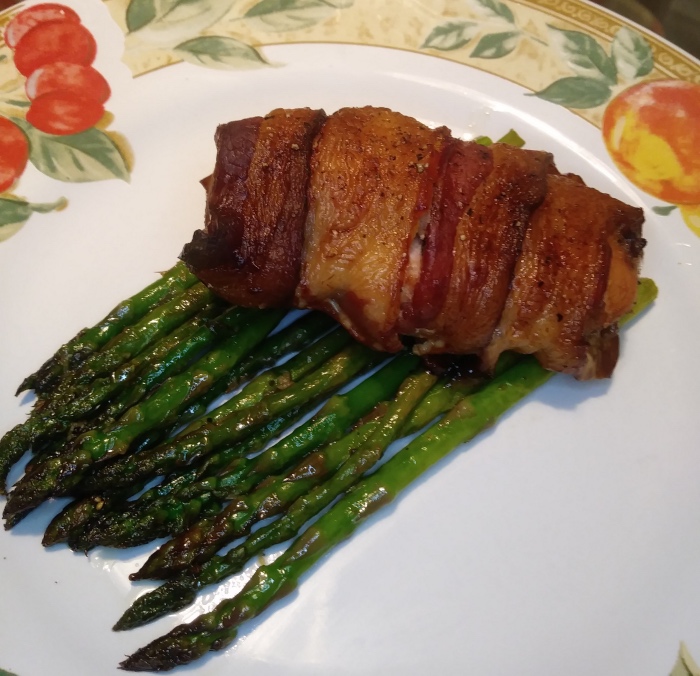 Ingredients 4 Chicken Thighs (boneless & skinless) 4 Pieces of Bacon 1 Tablespoon of Soy Sauce 2 Garlic Cloves (minced) ¼ Cup Brown Sugar 2 Tablespoons Rice Wine Vinegar Fresh Ground Pepper This is an Asian flavor inspired dish with an American twist- Bacon! Instructions Marinate the chicken by combining...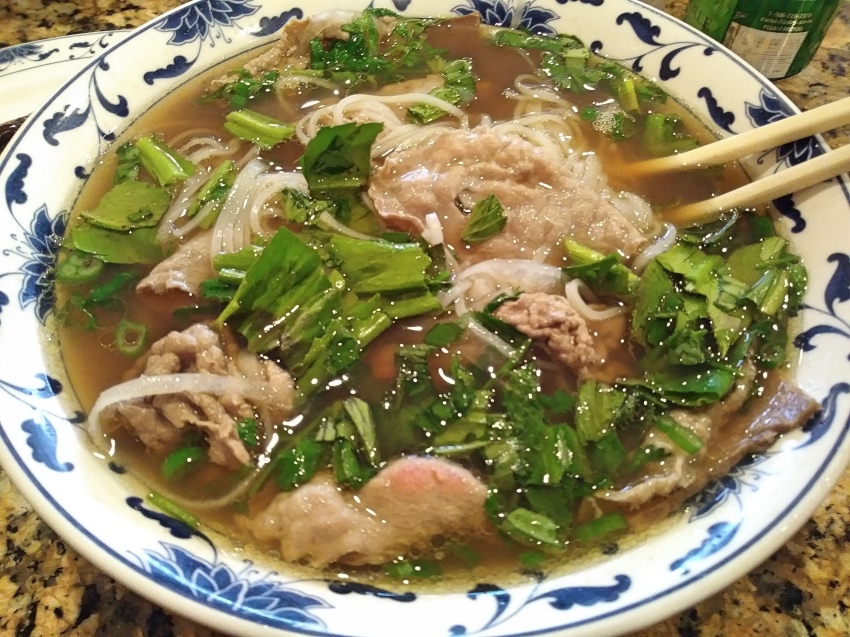 Ingredients 4 Lbs. Beef bones (approximately 12 pieces) 2 Lbs. Oxtail 5 Quarts Water 1 ½ Onions (halved) 2 Shallots...
Ingredients 6 Cups of Bone Broth 3 Cups of Flat Rice Noodles (cooked) 6 oz. Top Round Beef (sliced paper...