Canning
Canning can be intimidating let's face it we are all scared of making something that can make someone very sick. Yes, botulism is real and can kill. That alone may prevent someone from the attempt.  The big boiling pots of water are not for the faint of heart and who keeps all the supplies to do this on hand?  The people who have tried and successfully canned anything once,  that is who. Canning is kind of addictive, it is a way to make amazing foods that you can keep in a pantry for months at a time.
jams and jellies
pickles
tomato sauce
vegetables
The easiest way to start to learn to can is to start simple with recipes for fridge pickles and frozen storage of sauces. The ones that do not require the pots of boiling water. We have many recipes available for those
Then read and educate yourself on the science of preserving. You must know and follow the rules of sterilization closely. Temperature and technique of ensuring a proper seal are also something you will want to pay close attention to.
Canning can save you money, provide a way for less food spoilage and provide food with less added sugar, salt or preservatives.  Give it a try,  you may end up totally hooked.
Ingredients 3 Peaches (ripe but not soft) 1 Cup of Apple Cider Vinegar 1/3 of a Cup of Mirin or...
Ingredients 2 Cups of Cut Green Tomatoes (Remove stems) 4 Cloves of Garlic (Peeled but Whole) 1/4 of an Onion (Whole) 1 Tablespoon of Sea Salt (or Kosher salt) 1/4 Teaspoon of Mustard Seed 1/4 Teaspoon of Fennel Seed 1/8 Teaspoon of Celery Seed 1 Cup of White Vinegar Water...
Ingredients 1 Lb. of Raw Shrimp 2 Lemons (sliced) 1 Large Onion 1 Tablespoon of Your Favorite Seafood Boil (I...
Ingredients This recipe makes a large batch for a party. If you love mushrooms make these to keep eat over...
Ingredients We love red pepper jelly served with hard Italian cheese such as Parmigiano Reggiano. In the south, it is often seen served over a block of creme cheese at Christmas time. I could eat this on chicken or pork too. Since it is so diverse, I decided to make...
Ingredients 1 Cup Watermelon Rind Ginger 1 Star Anise 1 Tablespoon of Red Pepper Flake 1/4 Teaspoon of Salt 1...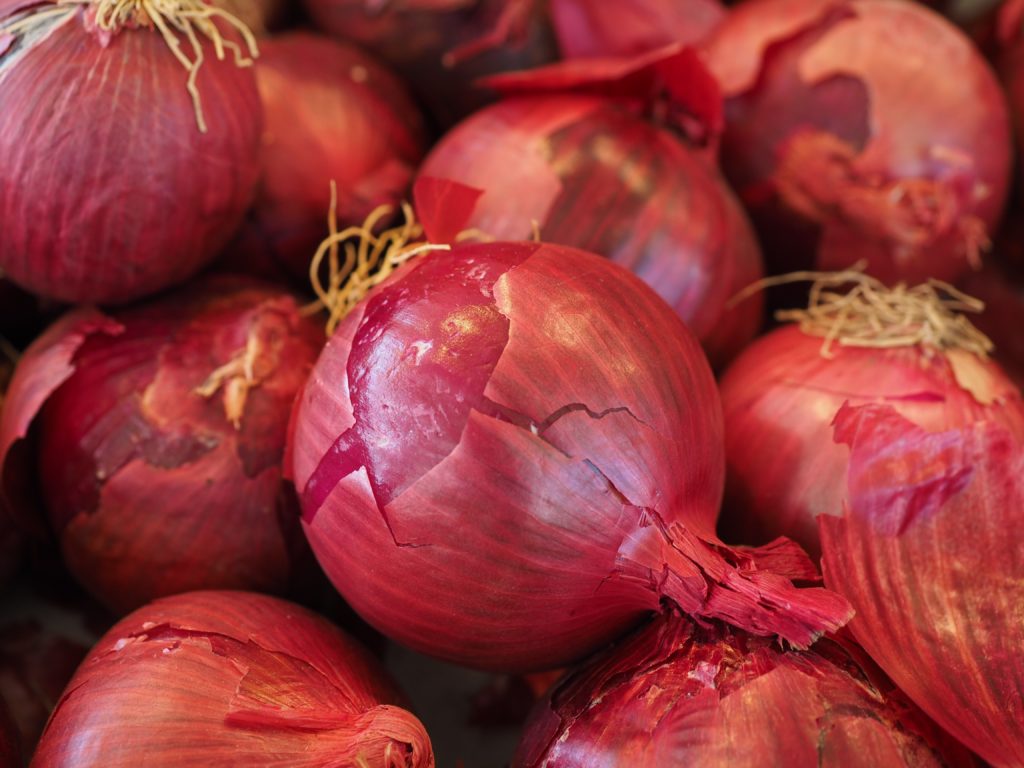 Ingredients ½ Red Onion (sliced very thin) 1 Teaspoon of Pickling Spice 1 Teaspoon of Sugar ¼ Teaspoon of Salt...
Ingredients To Make a Quart of Pickles 1 Cup and a Half of Cucumbers (peeled and sliced) 1 Bay Leaf 1/8 of a Teaspoon of Red Pepper Flake 1/8 of a Teaspoon Chipotle Powder 1/8 of a Teaspoon Chili Powder 1/8 of a Teaspoon of Onion Powder 1/8 of a...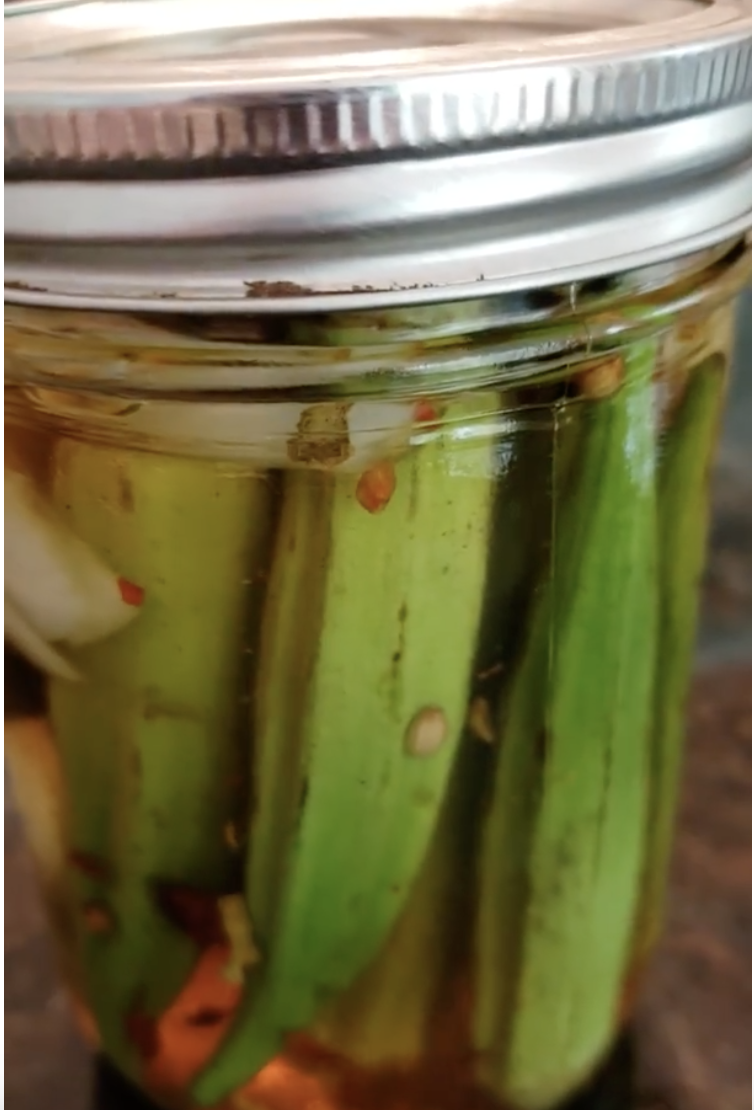 Ingredients Yes, Okra is a southern thing! We end up with lots of it in the summertime. If your family...