Thanksgiving is over, your meal was amazing! They raved about your turkey and everyone loved your homemade cranberry sauce and...
These are my new favorite way to have mashed potatoes, and why not? These really kick up everyday mashed potatoes. I am calling these duchess "style" potatoes because the way they are really made in a restaurant is piped out onto a baking sheet and then served. Since that is...
I have to admit I was a skeptic on this one, but I tried a recipe I saw online for...
Wait, don't throw away that cranberry sauce from your Thanksgiving Dinner table! Especially if you made our Easy 3 Ingredient...
Don't ditch that leftover cranberry sauce on the trash, especially if you made it from scratch. Our homemade cranberry sauce was such a big hit this year that we hated to throw it out! Instead, I froze it until I could think of something to do with it. One Sunday...
I love a creamy cheesy vegetable dish, especially on a holiday. This Kale and Spinach Au Gratin dish can be...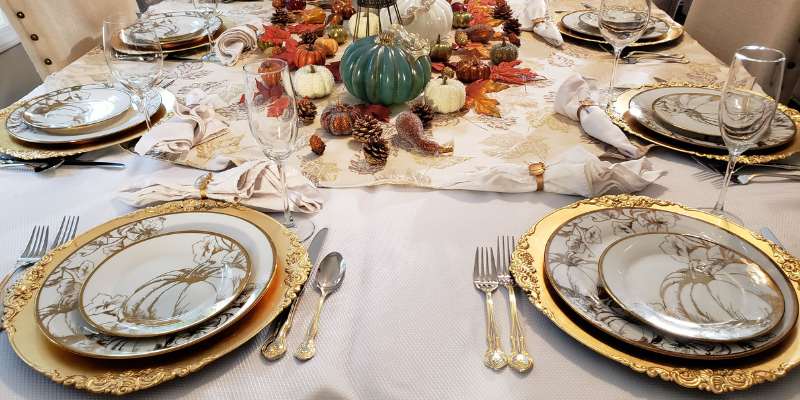 Hosting on Thanksgiving Day is no easy feat. Sure, your mom and grandmother made it look easy, however, it's those...
Ditch those old fashioned cans of cranberry sauce this year and serve this fresh-tasting relish instead. This Thanksgiving condiment is so simple, it has only 4 ingredients and you do not even cook it! People love this because it is fresh tasting and can be less sweet than a cranberry...
Throw away those cans of processed cranberry jelly and make your own simple, delicious, cranberry sauce this year for Thanksgiving....
You had me at bacon, however, add in fall apple cider and bourbon and I want to scream, Yes, Please!...
These gooey sticky buns are perfect for a rainy weekend morning, Enjoy their sweet-savory goodness while sipping on a hot cup of coffee and catching up on the latest news. There is only one warning, if you post on social media, you may hear the doorbell ringing. Your friends may...