About Us
We are excited that you have landed here on our home page "For the Love of Food". Our website has been thoughtfully designed to inspire everyone to cook regardless of where you are on your own personal culinary journey. We hope our culturally diverse recipes will appeal to a wide audience. We want to encourage you to try new flavors and share your creations.
Many of our recipes include a walkthrough video that will take you through every step of the cooking process, to ensure that you achieve the desired result.  Our videos are designed to teach you techniques along with cost cutting methods which are both the trade secrets of professional chefs.
We created this site as a place where you can visit often, so make sure you bookmark it or add it to your favorites.  We are always highlighting new seasonal recipes and documenting our food experiences.
About Jan
About Nicole
The early years of my childhood were spent on a small New England farm, where we played with the animals that would one day be sold or served for dinner, we picked blueberries, snacked on rhubarb right from the garden and ate lots homemade food that my stay-at-home mother prepared.  I had no idea at the time that all those early experiences would later play into my love of food.  It wasn't just those experiences but many others along the way that I will refer to often as I write and tell my stories that I hope will inspire you as well.
The second part of my childhood experiences with food was not as fond. There was never enough and what was there was store-bought and stretched to feed a very large family. Lots of hot dogs and boxed macaroni and cheese were prepared. To this day the idea of Hamburger Helper makes me gag. Back then though we licked our plates clean and still left the table hungry most nights.
Fast forward a few years later as a high schooler. I shopped and cooked and ate dinners with my dad who was in his own right a good cook. He and I would scan the ads for the supermarket's sales and plan meals accordingly. He taught me about the various cuts of meat and how to prepare and make many of his favorite meals from scratch. He had a serious collection of butchers knives that I wish I had held onto. From those experiences, I learned how to make something out of very little. I turned to basic staples and cooked the best I knew how.
When my daughter came along, I was blessed with a child who liked to eat! It was apparent from an early age that she had a good palate. At a very young age, she too liked to cook and prepare foods with me. On Mother's day when other mothers had to politely choke down some poorly prepared barely-edible version of breakfast, I had a very different experience. My pre-teen daughter would get up at the break of dawn and I would awake to find a completely dressed table prepared with homemade place settings and freshly picked flowers from our yard. My plate would have three stacked pancakes sprinkled with powdered sugar and fresh cut strawberries. She later went on to culinary high-school and culinary college.
Now fast forward too-many-years to count. We both still live in the United States but far from each other, she resides in our home state of Massachusetts and I live in the deep-south of Raleigh, North Carolina. She has access to lots of fresh seafood and shellfish and I am surrounded by farms, fresh eggs, and southern cuisine. We often find one another in the kitchen (thanks to our Amazon Alexa View given to us both for Christmas this year from my husband-thank you honey best gift you ever gave us) and we swap stories about what we are cooking. We share pictures and videos and talk about the costs of food and how to stretch a dollar. Great mother daughter conversations tied together by our shared love of food. We decided to start a blog and share some of what we have learned along the way.
We plan to share her perspective as a culinary trained chef and mine as the average person who loves to cook and eat. We think our differences can be a great equalizer in the content we deliver and our recipes can be adapted for any cook at any age or at any stage of their own culinary journey. We hope you will enjoy For The Love of Food.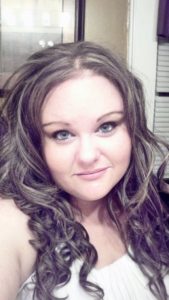 I live in New England just south of Boston and here we are foodies.  We don't just eat to live, we live to eat!
Ever since I was a toddler, I remember pulling my chair up to the counter to help my mother cook, there were not too many things I wouldn't eat. (except hotdogs or jello & still to this day can't eat either). Growing up in Boston had tons of advantages that not all people get to experience which is diversity. Attending public schools as a child gave me the opportunity to learn about different cultures and their food. There are so many different nationalities from all over the world it's amazing! That's when I knew I possessed a love for food.
While my mom and I were at home eating our Shake N' Bake pork chops with applesauce. I was thinking about the Spanish rice and beans that I had for dinner at my friend Maria's house the night before. My palate began to crave different flavors and I really got interested in cooking.
Every opportunity I got I was cooking, and watching reruns of Julia Child.  I knew that attending a vocational high school and studying culinary was my next move, so I could continue to learn and build my skills.
In culinary high school, two great retired Michelin Star chefs helped mold me over three yrs. One chef, in particular, made "Gordon Ramsey" look like a bunny rabbit. Working in the kitchen you need tough skin, chefs are loud they yell and throw things a lot! I remember once I did not cut one onion the correct way and was made to peel and cut a 50-pound bag of onions or fail for the day. Let's just say I will never cut an onion wrong again..lol
I was accepted into the Johnson & Wales University Culinary Arts Program while I was still a junior in high school where I was given the opportunity to complete my senior year at Johnson and Wales University while receiving full credits for my first year of college.
I worked in the culinary industry for twelve years. I was young, eager and wanted to master every part of the industry!  I started out as a personal chef for two great families, moved on to catering weddings and working for other various restaurants, country clubs & hotels where I worked my way up from Line Cook to Sous Chef and eventually made it to Head Chef.
I've traveled around the world enhancing my palate and learning about new cultures and their native foods.
One thing everyone has in common no matter what part of the world you are from food, it brings people together. #food is love!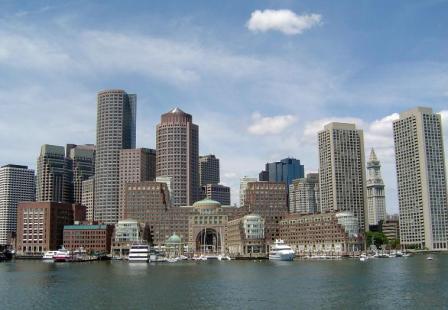 Boston Skyline