Ingredients This recipe is meant to be made for a crowd. If you are planning to make for a family,...
Ingredients Raspberries Blueberries Water Instructions This is a simple way to add to your 4th of July festivities. Kids can make this with the cooled water and it costs very little to make considering you will be likely buying berries anyway, which are in season this time of year. If...
Ingredients 1 Half of a Fresh Pineapple (skin and spines removed) 2 Quarts of Cold Fresh Water Instructions Add the...
Here is another easy, rich, and delightful recipe for you to try. Your family and friends will love it and...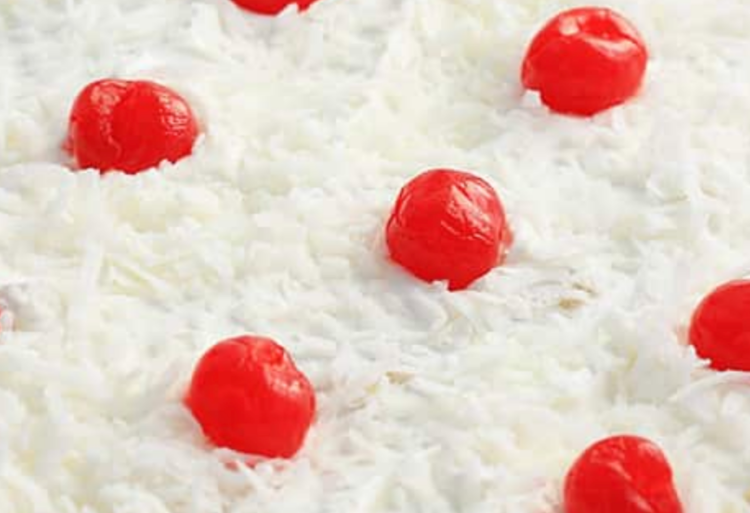 Perfect for hot summer months, this no-bake Italian cream dessert also makes a tasty Holiday treat! We love the flavor of gingersnap cookies, so I chose them for this recipe. You can use any flavor cookie you enjoy. 1 14-oz. can of sweetened condensed milk 1/4 cup lemon juice ½...
Ingredients 6 Hardboiled Eggs (peeled and sliced in half) 1 Tablespoon of Mayonaise 1 Teaspoon of Dry Mustard 1/2 Teaspoon...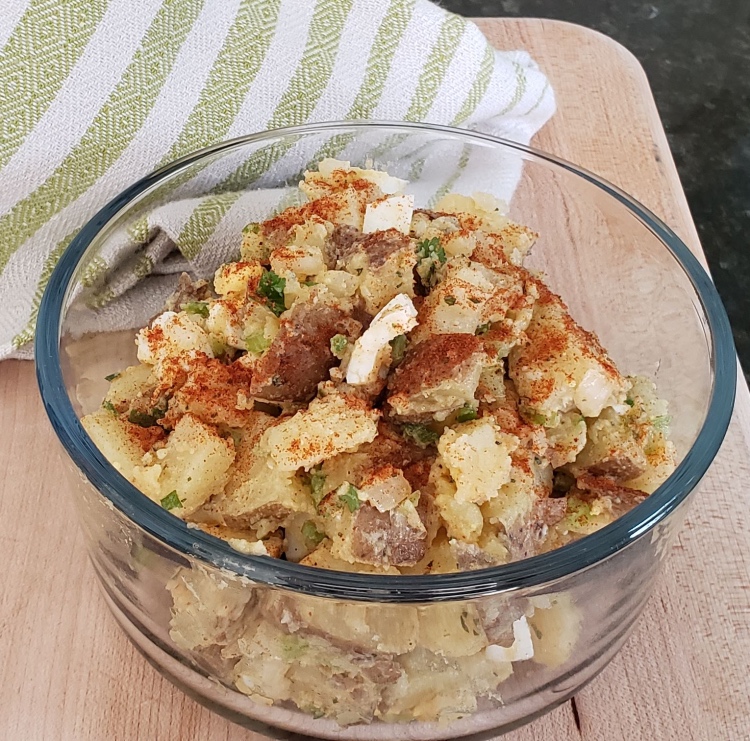 Ingredients If you can boil water, you can make potato salad. I was taught how to make the best potato...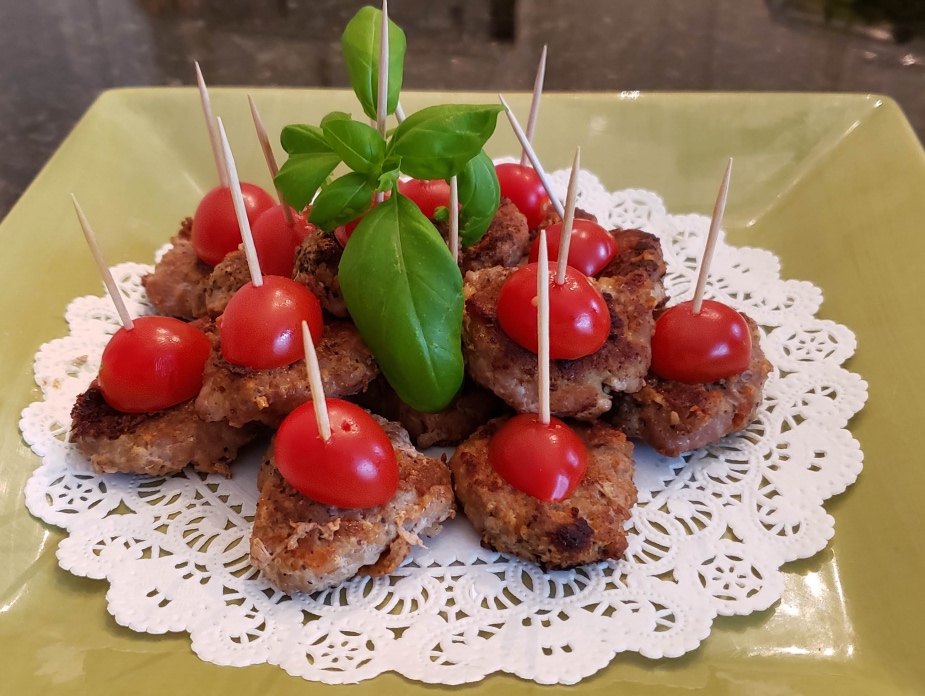 Ingredients 1 Lb. of Ground Turkey 1 Tablespoon of Olive Oil (for the frying pan) 5 Oz. of Feta Cheese Crumbles 1 Tablespoon of Steak Seasoning (I served these with half of a grape tomato for color and freshness) Instructions Mix the ingredients together. Form small bite-sized patties. Fry in...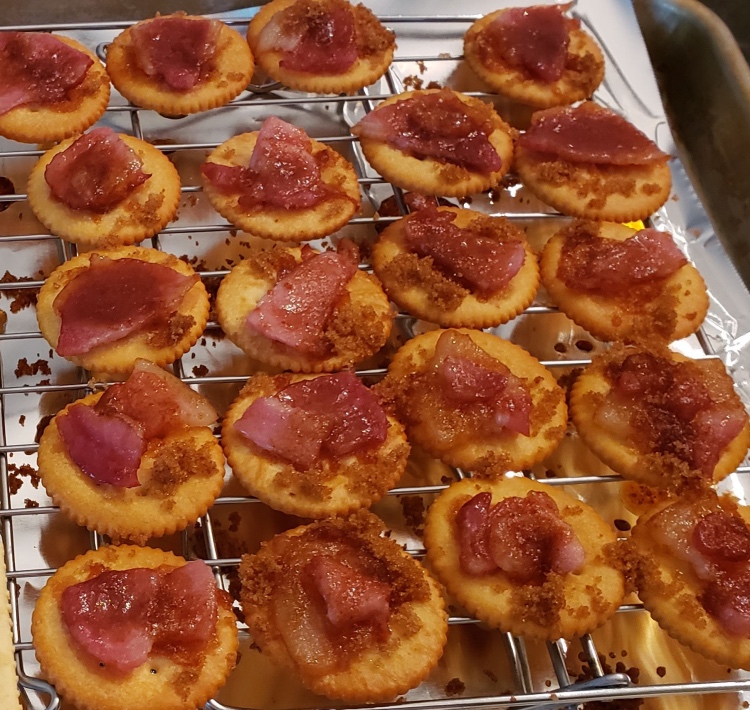 Ingredients 1 Lb. of Bacon 25-30 Butter Crackers 1/4 Cup of Brown Sugar Instructions I have now made these several...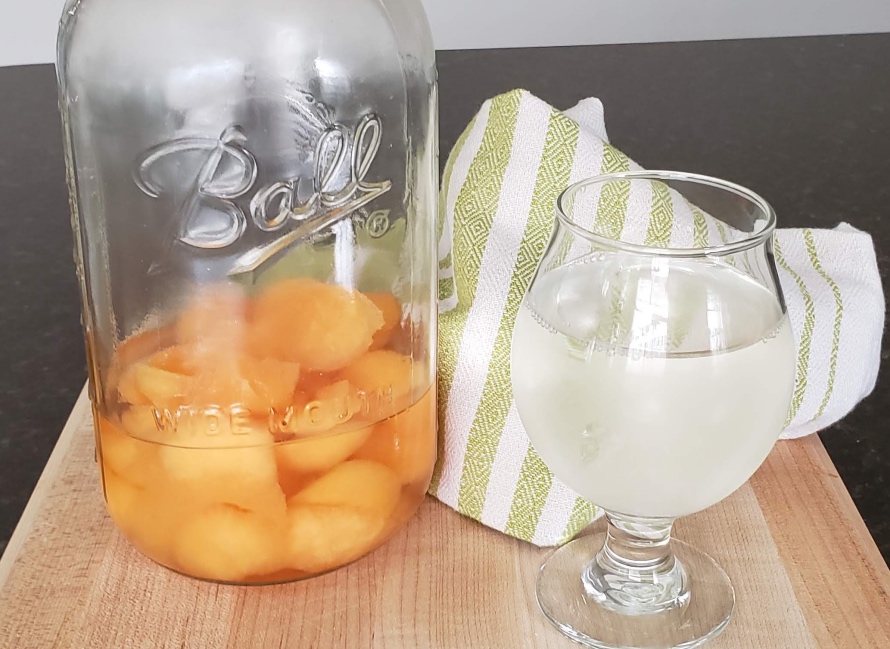 Ingredients 2 Cups of Cut Up Melon ( I used cantaloupe, but watermelon or honeydew also work well. 1 Half...
Ingredients 2.5 Lb. Bag of Small Baby Potatoes 1 Tablespoon of Fresh Garlic (chopped) 2 Tablespoons of Extra Virgin Olive Oil 1 Tablespoons of Italian Seasoning 2 Teaspoons of Sea Salt 2 Teaspoons of Cracked Black Pepper Instructions Heat the oven to 425 degrees F. Clean the potatoes using water....