When I saw how easy these can be made with a bit of cheating with some already prepared ingredients I...
This recipe was born out of an experiment of leftover barbecued pork belly, also known as "poor man's burnt ends". I thought since bacon is often added into stuffed mushrooms then why not pork belly? What I was hesitant about was just how the barbecue sauce would translate. I was...
This colorful dish will be a crowd-pleaser at your next summer outing. This recipe is versatile since it can be...
I read that this could work and I was excited that my group of test-tasters agreed. These little russet taters...
Why do we call this Italian style? Instead of lots of cheddar cheese that is what you usually see in this dip.  We make Asiago cheese the star of the show. Sure we add a little bit of cheddar but not much by any means. We also call it Italian...
Don't waste summer fruits when they make the most delicious jams. You can control the amount of sugar or if...
Who doesn't like bacon? It seems that we are a bacon obsessed world sometimes. What makes bacon even better, how...
It is May 2020, Cinco de Mayo is quickly approaching. Due to the recent pandemic, we are all sheltering in place. That means no celebrating this year's holiday at our favorite Mexican restaurant We thought why not celebrate at home by making something new. Empanadas! We have all been cooking...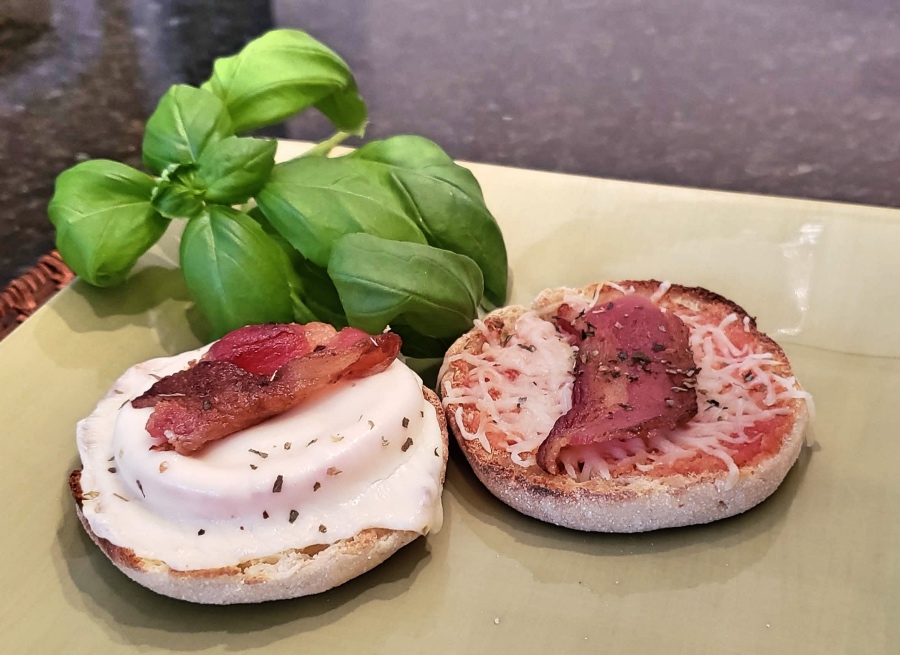 Ingredients English Muffins (sliced) Tomato Sauce Choice of Cheese -Mozzarella, American or Provolone Garlic Powder Italian Seasoning Choice of...
Ingredients 1 Lb. of Raw Shrimp 2 Lemons (sliced) 1 Large Onion 1 Tablespoon of Your Favorite Seafood Boil (I...
Ingredients This recipe makes a large batch for a party. If you love mushrooms make these to keep eat over a few days. 3, 8 Oz. Packages of Whole Baby Bella or White Mushrooms (Try to select bite-sized mushrooms if some in the package are very large I half them...