Ingredients 1 Can of Chick Peas/Garbanzo Beans 2 Small Avocados 1/2 Teaspoon of Garlic (minced) 1/4 Cup of Fresh Cilantro...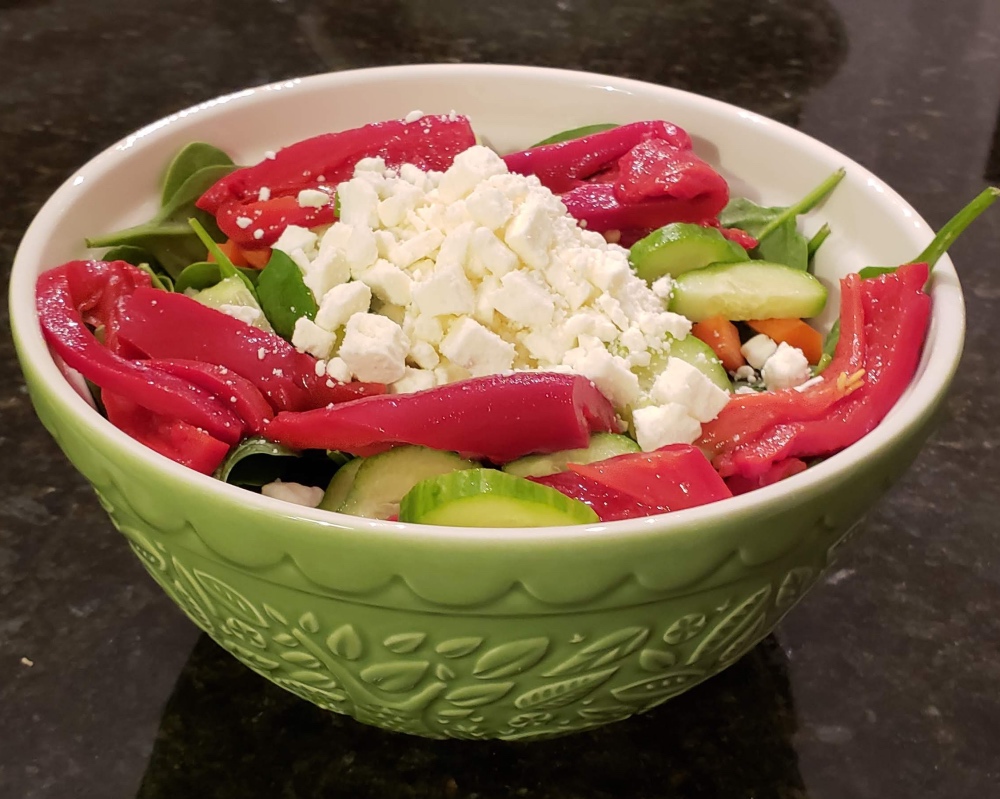 Ingredients A good greek salad has to have feta cheese, it also has to have a green element, so whatever kind of lettuce you prefer is fine. It has to have black kalamata olives and a red component. Anything else is an added bonus. In this greek salad, I chose to...
Ingredients 1 Cup of Plain Greek Yogurt ¼ of an English Cucumber (grate with a box shredder) 1 Clove of...
Ingredients 1 Can of Chickpeas/Garbanzo Beans (drained/ rinsed) ½ of Cup Quick Oats ½ Cup of Bread Crumbs ½ of...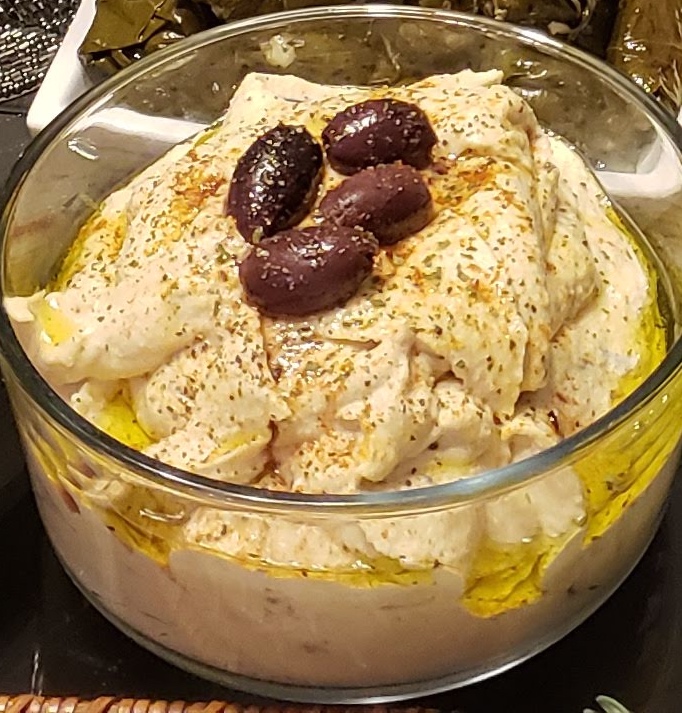 Ingredients 1 16 oz. Package of Dried Chickpeas/aka Garbanzo Beans 6 Tbs. Tahini 2 – 3 Cloves of Garlic (minced) ⅓ Cup of Lemon Juice (fresh squeezed) ⅓ Cup of Olive Oil ¼ Cup of Water Salt to Taste Instructions Day One Add the chickpeas to a pot of...
Ingredients 1 Lb. of Chicken Breast (cubed) 1 Lb. of Steak NY Sirloin or Steak Tips (cubed) 1 Container of...
Ingredients 3 Tomatoes/Vine Ripe or Roma (chopped) ½ English Cucumber (chopped) 2 Tablespoons of Feta Cheese ¼ Red Onion (sliced)...