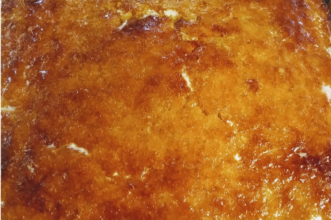 Ingredients 1 Cup of Cornmeal ¾ Cup of All Purpose Flour 1 ½ Teaspoon of Baking Powder ½ Teaspoon of...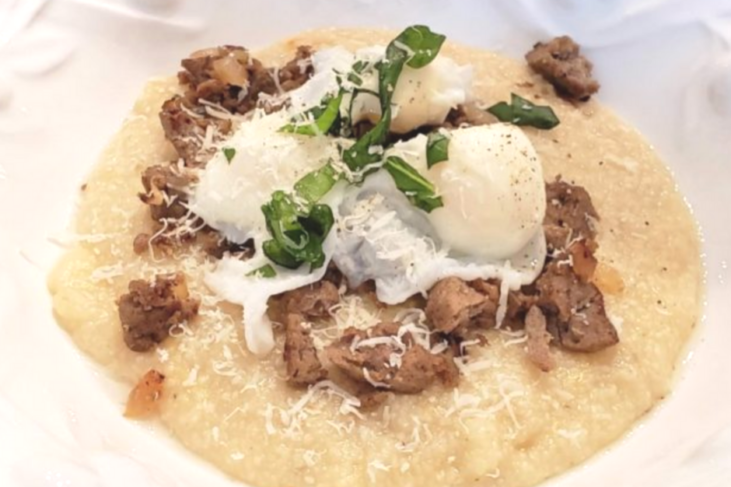 Ingredients I stumbled across this little bowl of heaven in a deli where I used to live. I would crave this breakfast on a Saturday morning. I recreated it and think I may have even perfected it. I sometimes use quail eggs but chicken eggs work well too. Disclosure, the...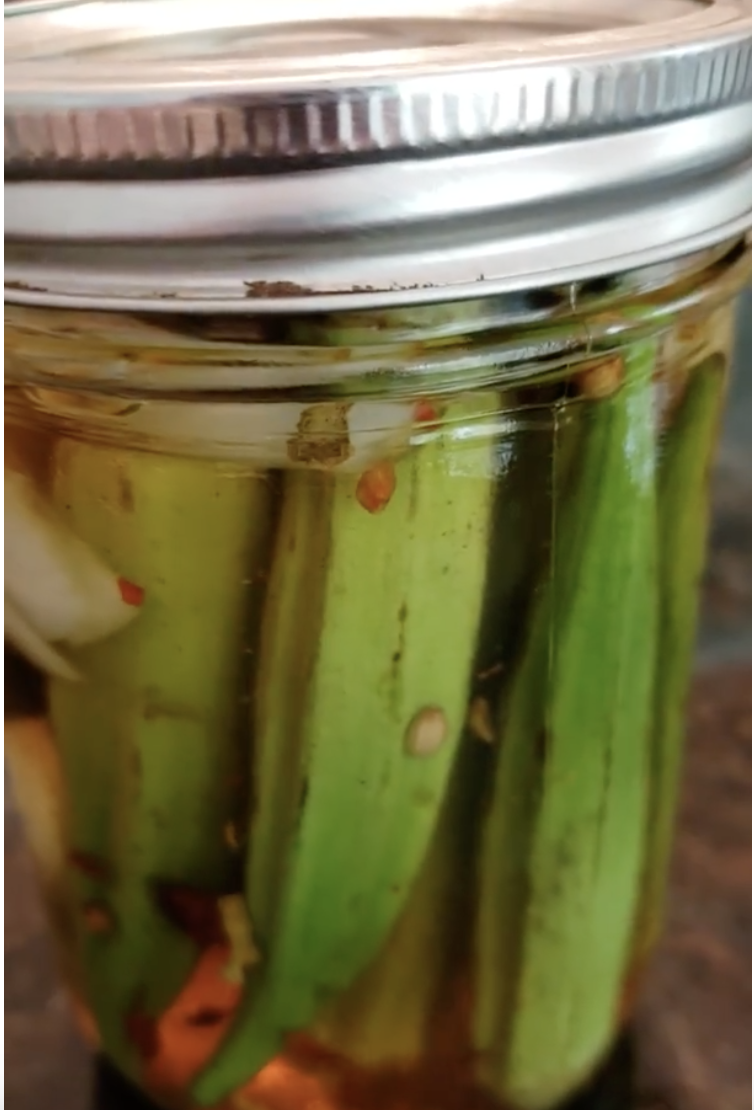 Ingredients Yes, Okra is a southern thing! We end up with lots of it in the summertime. If your family...
Ingredients 14 Lb.Turkey (innards removed) 1 Cup of Brown Sugar 1/2 Cup of Prepared Rub (I used a rub called...
Ingredients Vivian Howard's Recipe from Deep Run RootsSweet Potato Parmesan Topping 4 -5 Medium Sweet Potatoes 1/4 Cup brown Sugar 4 Tbs. Butter 1/2 Tsp. Salt 2/3 Cup of Grated Parmigiano Reggiano Turkey Filling 3 Tbs. Extra Virgin Olive Oil, divided 2 Medium Yellow Onions, Diced 2 Tsp. Salt, Divided...
Ingredients These spiced nuts are requested often by friends, especially around the holiday season. Fall is pecan season here in...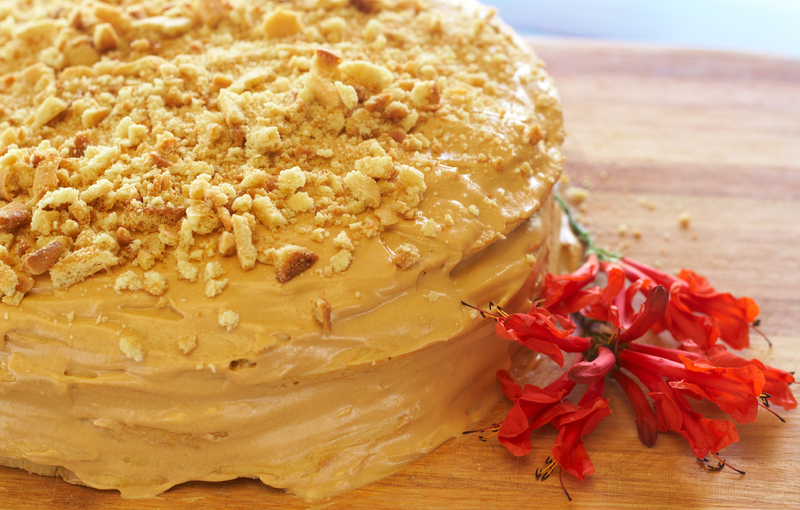 Ingredients For the Cake 1 ½ Sticks of Unsalted Butter (at room temperature) 1 ½ Cups of Sugar 3 Large...
Collard Greens In the Instant Pot Ingredients 1 Bunch of Collard Greens (stipped from the stem and ribs removed) ¼ Teaspoon of Baking Soda 1-2 Smoked Ham Hocks (depending on size) 1 Quart of Chicken Stock 2 Cloves of Garlic 1 Onion 2 Tablespoons of Olive Oil 1 Tablespoon of...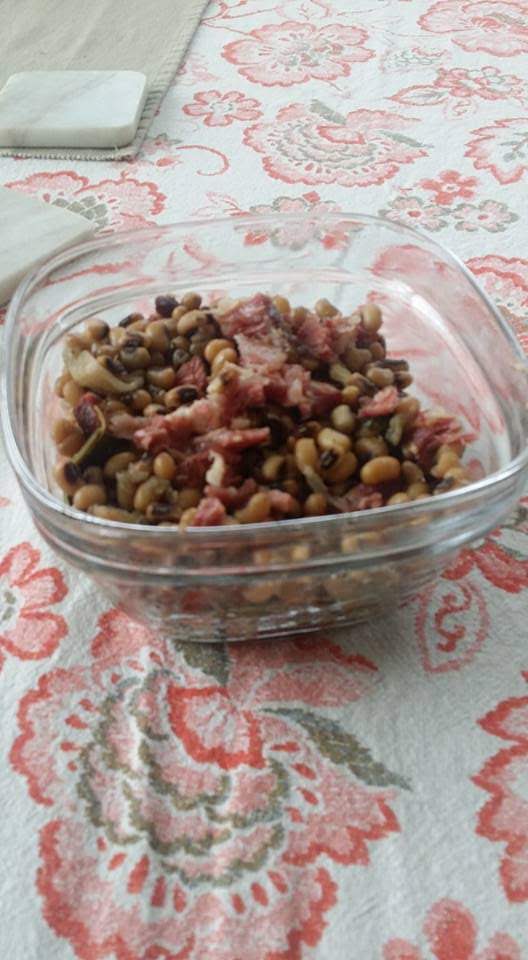 Ingredients 1 Package/16-Ounces of Dried Black-Eyed Peas 6 Oz. Bacon or other Edible Side Meat Such as Streak"o" Lean (chopped into...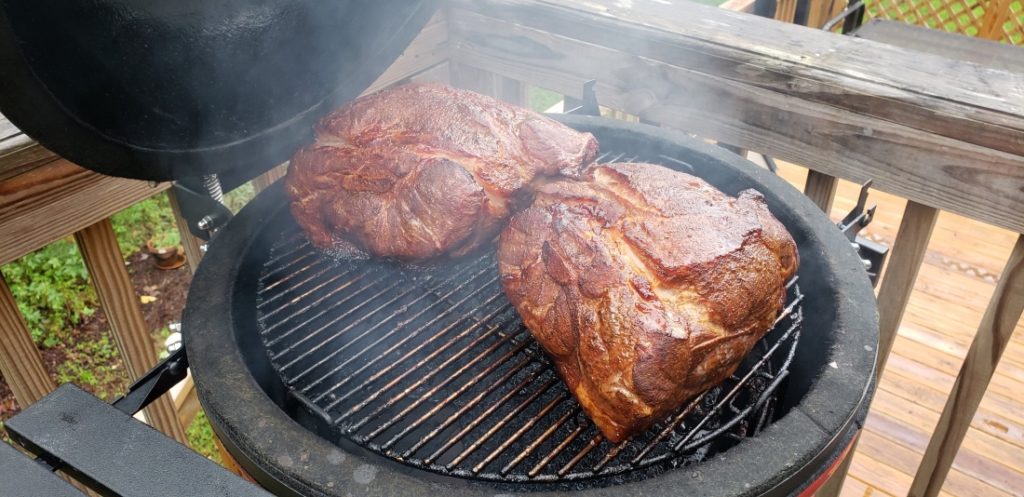 Ingredients We smoke a lot of pork. The Boston Butt meat itself would be very tough cooked most ways, however,...