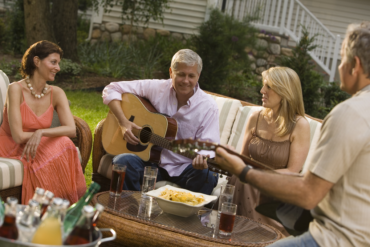 How to Create a Nostalgic NC Themed Dinner Party I love Raleigh. I love the relaxed heart and soul of...
Ingredients We love red pepper jelly served with hard Italian cheese such as Parmigiano Reggiano. In the south, it is often seen served over a block of creme cheese at Christmas time. I could eat this on chicken or pork too. Since it is so diverse, I decided to make...
Ingredients 1 Roll of Turkey Breakfast Sausage 1/2 of a Large Onion or 1 Medium Onion 4 Oz. of Cream...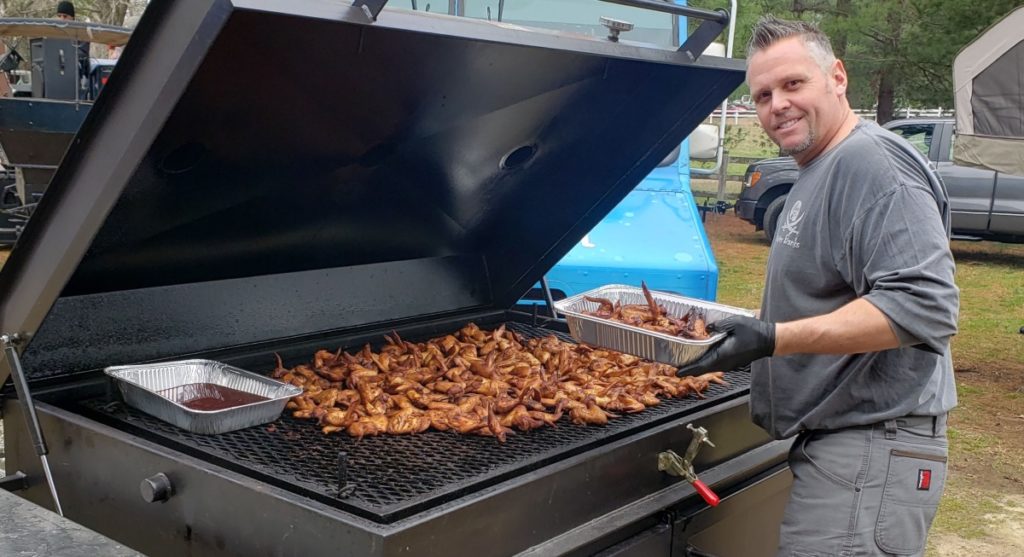 It is springtime in the south and nothing says spring has arrived better than the number of outdoor fun-filled, food events in March.  We started the month by attending Jimbo's Annual BBQ competition. It is held just up the road from me at Stonewall Farm. The proceeds from the event...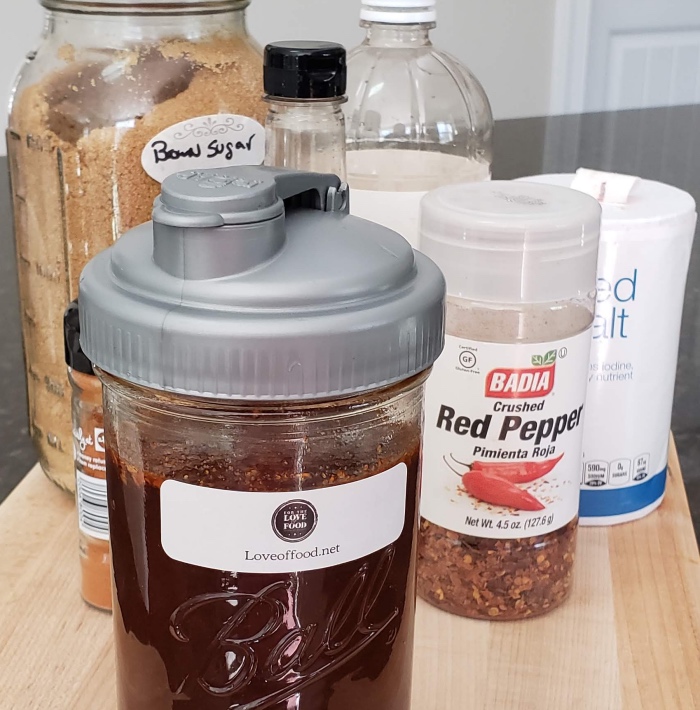 Ingredients 1 Cup of Apple Cider Vinegar 4 Tablespoons of Brown Sugar 1 and ¼ Teaspoons of Salt 1 and...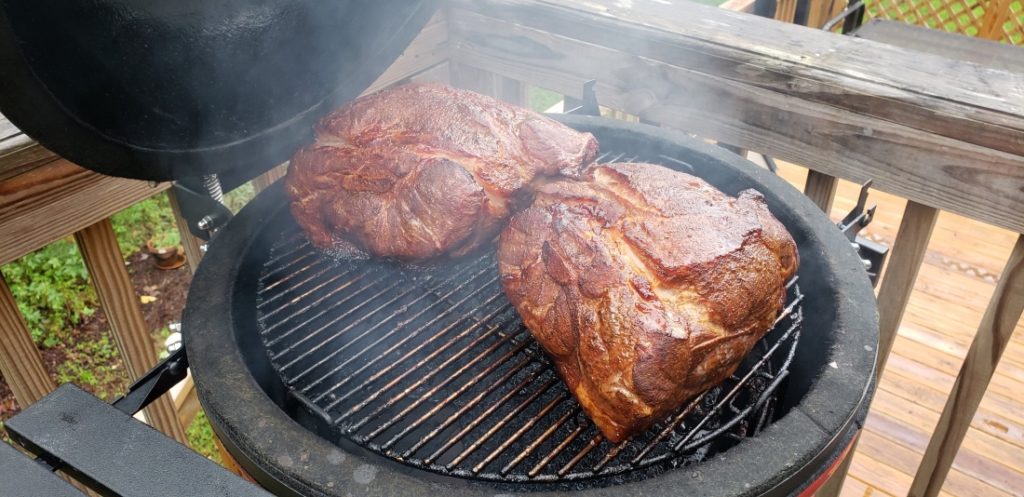 Ingredients We smoke a lot of pork. The Boston Butt meat itself would be very tough cooked most ways, however,...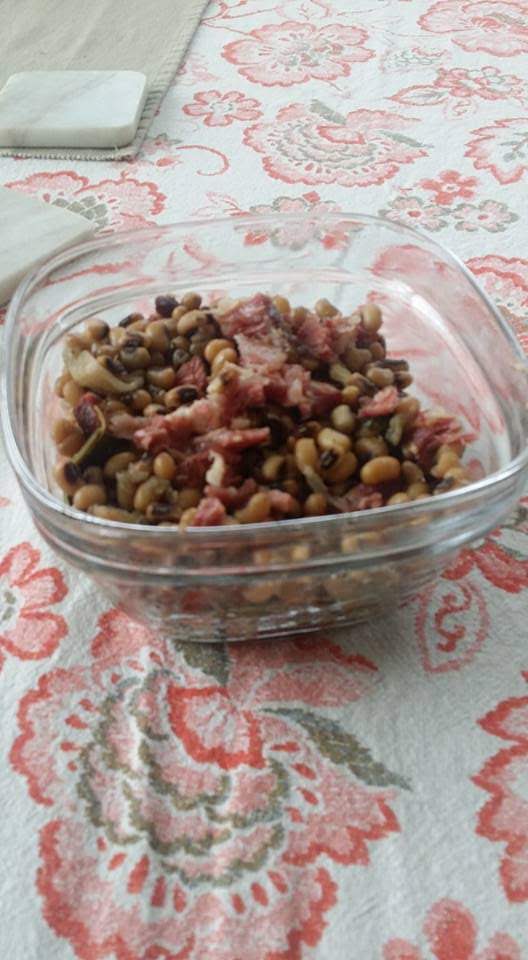 Ingredients 1 Package/16-Ounces of Dried Black-Eyed Peas 6 Oz. Bacon or other Edible Side Meat Such as Streak"o" Lean (chopped into bit sized pieces) 1 Ham Hock 1 Tablespoon of Olive Oil 1  Onion (chopped) 2 Celery Stalks (diced) 1/2 Tablespoon of Red Pepper Flake 2-3 Bay Leaves 1 Sprig of Fresh Thyme 1 Tablespoon of Smoked Paprika 4 Cloves of Garlic (minced) 3...
Collard Greens In the Instant Pot Ingredients 1 Bunch of Collard Greens (stipped from the stem and ribs removed) ¼...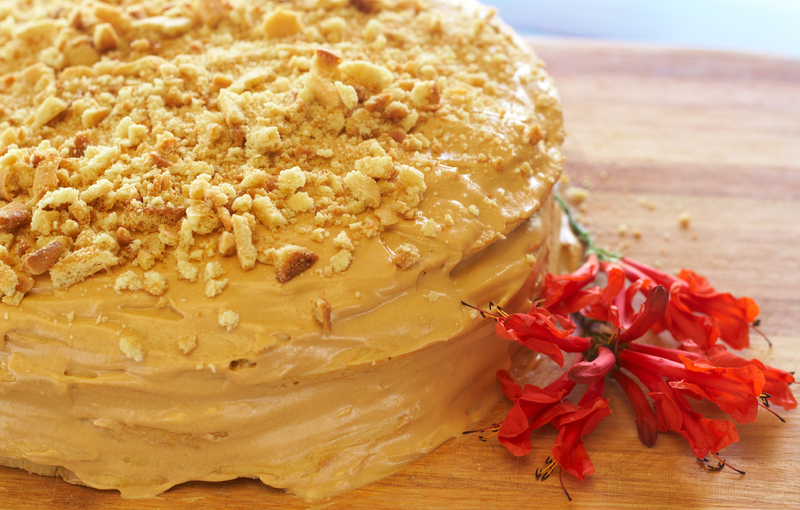 Ingredients For the Cake 1 ½ Sticks of Unsalted Butter (at room temperature) 1 ½ Cups of Sugar 3 Large...
Ingredients These spiced nuts are requested often by friends, especially around the holiday season. Fall is pecan season here in the south and Vivian Howard certainly takes advantage of all the south has to offer. I make this as close to her recipe as possible. Vivian's recipe calls for 4...