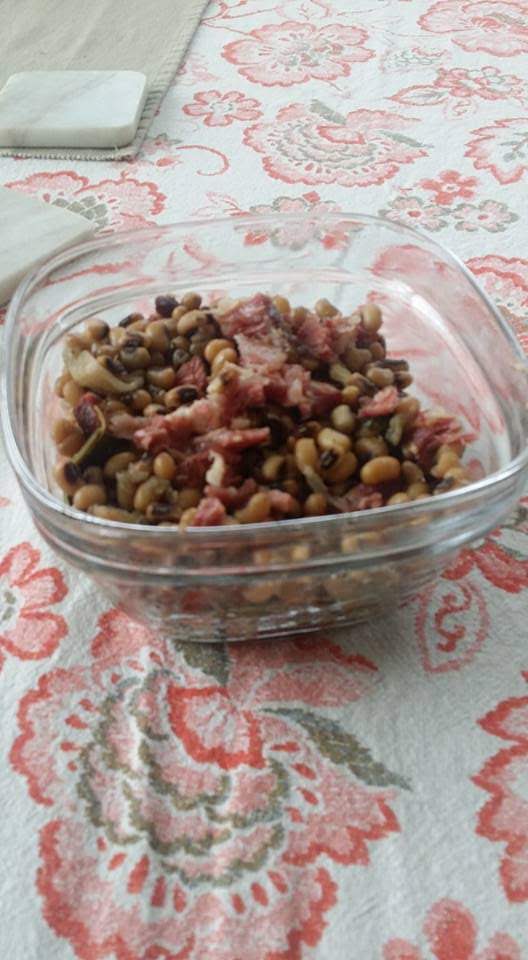 Ingredients 1 Package/16-Ounces of Dried Black-Eyed Peas 6 Oz. Bacon or other Edible Side Meat Such as Streak"o" Lean (chopped into...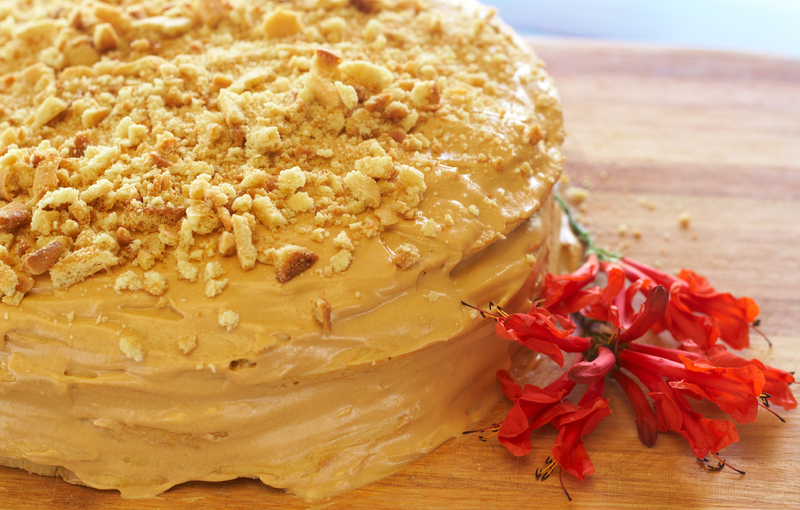 Ingredients For the Cake 1 ½ Sticks of Unsalted Butter (at room temperature) 1 ½ Cups of Sugar 3 Large Eggs (at room temperature) 1 Cup of Buttermilk (at room temperature) 2 Cups of Flour 1 Teaspoon of Baking Powder 1 Teaspoon Baking Soda 1 ½ Teaspoons of  Vanilla Extract...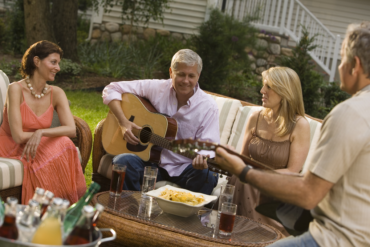 How to Create a Nostalgic NC Themed Dinner Party I love Raleigh. I love the relaxed heart and soul of...
Ingredients 1 Roll of Turkey Breakfast Sausage 1/2 of a Large Onion or 1 Medium Onion 4 Oz. of Cream...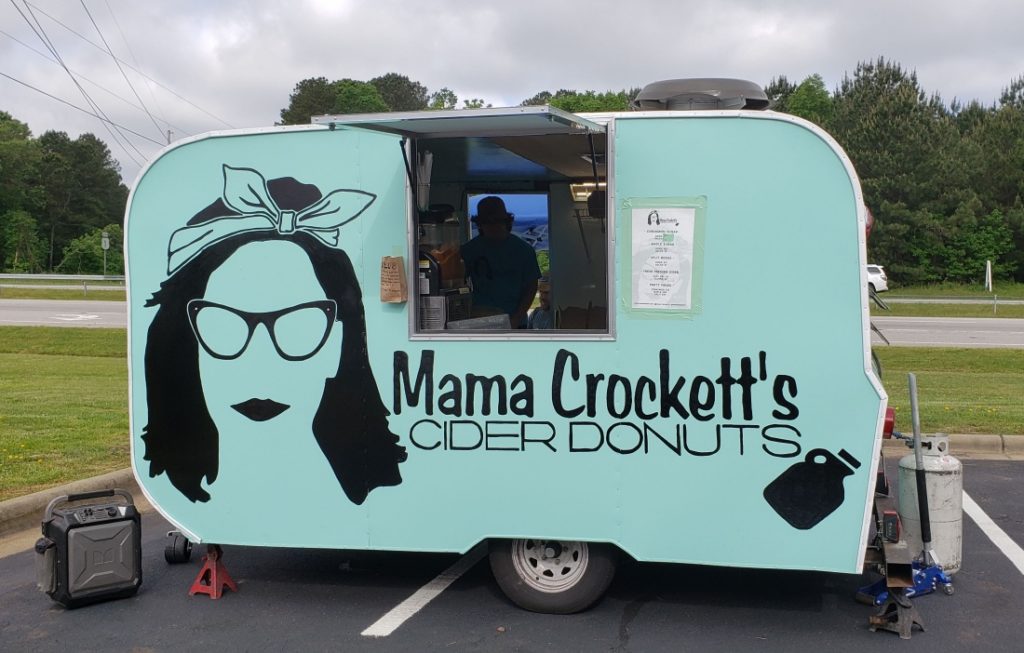 I love a "pop-up" anything from a shoe sale to a brunch. Advertise a pop-up event and I will be there. When I saw a Facebook post for a pop-up donut truck called, Mama Crockett's that was coming to my little town, I wanted to show up, support this entrepreneurial...
Collard Greens In the Instant Pot Ingredients 1 Bunch of Collard Greens (stipped from the stem and ribs removed) ¼...
Ingredients We love red pepper jelly served with hard Italian cheese such as Parmigiano Reggiano. In the south, it is often seen served over a block of creme cheese at Christmas time. I could eat this on chicken or pork too. Since it is so diverse, I decided to make...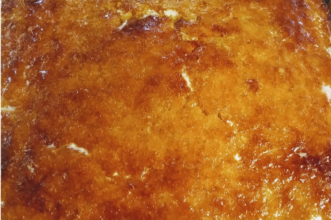 Ingredients 1 Cup of Cornmeal ¾ Cup of All Purpose Flour 1 ½ Teaspoon of Baking Powder ½ Teaspoon of...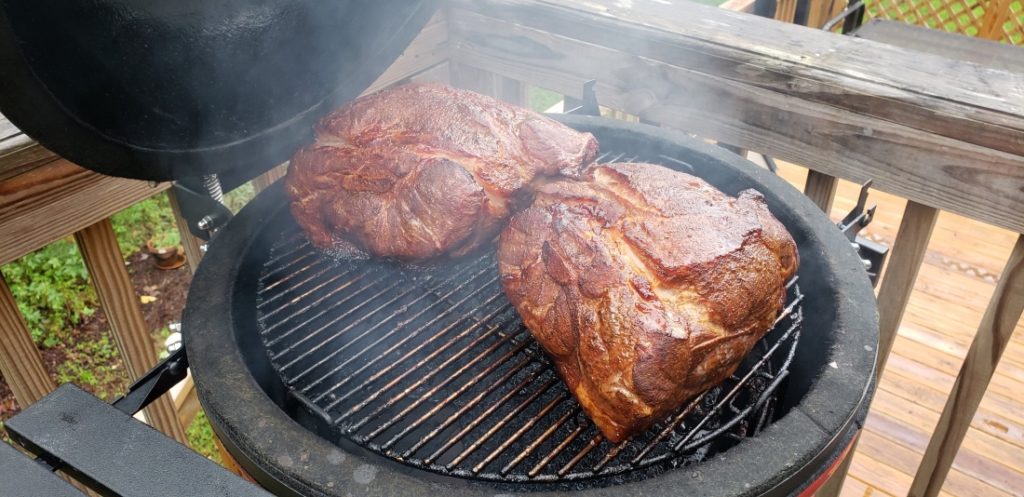 Ingredients We smoke a lot of pork. The Boston Butt meat itself would be very tough cooked most ways, however,...
Ingredients 14 Lb.Turkey (innards removed) 1 Cup of Brown Sugar 1/2 Cup of Prepared Rub (I used a rub called Sweet Money) 1 Teaspoon of Cinnamon 1 Tablespoon of Salt Instructions Pat the turkey dry. (optional) I cut a large part of the backbone out of the turkey with a...