Juicing is new to me. Sure I make smoothies at home all the time however, I was not sure what to expect from one of these healthy lifestyle shops. I wanted to make sure I was not selecting one of those sugary smoothie chains that are frequented by teenagers. After poking around a bit online I selected The Juice Bar in Wake Forest. It appeared to have a selection of juices and smoothies as well as some healthy salads and breakfast bowl options. It is located in the same shopping plaza as the Publix supermarket chain off Rogers and Forestville Road. I entered to find it was set up much like a little coffee shop, there were a few average people meeting and talking over a juice. They may have had on yoga pants instead of work clothes but this is Wake Forest where casual is more common. I have even been known to wear my yoga pants to the supermarket.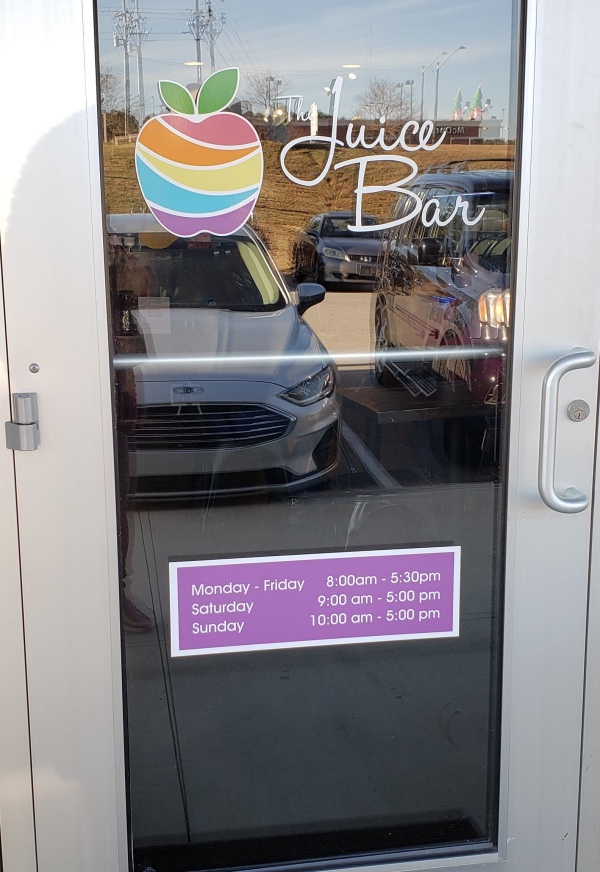 The shop was well lit, clean and the staff was friendly and helpful. I was waited on by a woman with a really cool accent who directed me to the smoothie that would be the tastiest and colorful for my photographs. It was called the Hulk. While waiting for my smoothie, I took a few moments to take in all that this little shop had to offer. For Food options, you could order a variety of bowls made with Açaí or Granola. They also have Pad Thai Noodle bowls made with sweet potato noodles, various flavors of Overnight Oatmeal, Vegetarian Spring Rolls, and Nut Butter Sandwiches with options to add-in honey, cocoa nibs or fruit. Many of these were available in a Grab and Go cooler as well.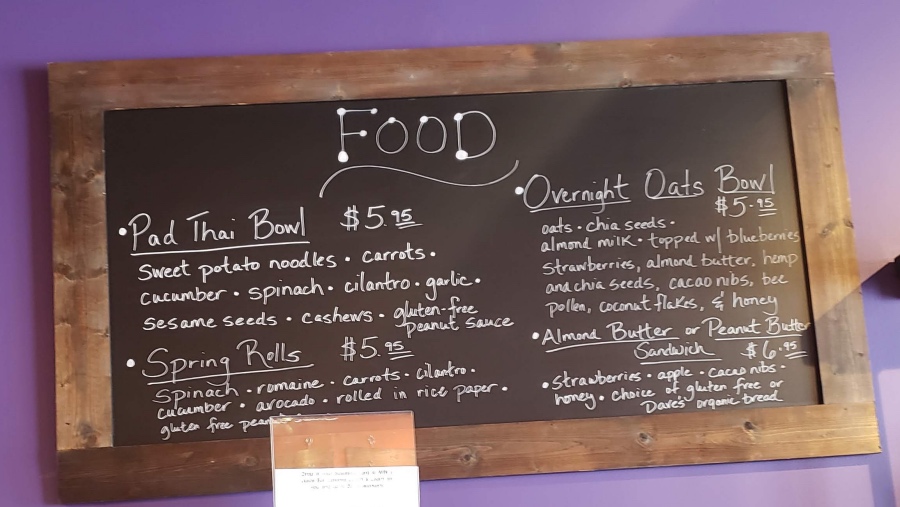 What was intriguing to me was the juices – they offer something called the juice reset. According to the website Juiceitup "A juice cleanse is a period of time where you replace your meals with fresh-pressed or squeezed juices. It allows you to give your body a break from digesting normal non-liquid food sources. A juice cleanse detoxifies your body from substances that create exhaustion, indigestion, fatigue, inflammation, weight issues, skin problems, and allergies. Due to the diets many of us live by, our bodies are full of processed foods, salt, sugar, and artificial ingredients. On a juice cleanse, your body is given the opportunity to rest and reset. While your body is resting, it is being provided with nutrients and vitamins it needs for healthy living. A good juice cleanse is like pushing the reset button on your body, but it is a process to get the full benefits of the cleanse". I will state for the record I am in no way a health professional or nutritionist, I am merely reporting the information that I find and documenting my personal experience.
At The Juice Bar, you can customize or select from one of their plans. Their Juice to Dinner plan offered four juices, alkaline water with a salad made of quinoa and kale. They had other plans that offered just juice or juice and a smoothie.

The Hulk was made with kale, spinach, pineapple, coconut milk, banana, lemon, and apple juice. I was thrilled when she passed me the bright green concoction and even more pleased as I took the first sip. This was amazingly refreshing, delighted my senses, and was satisfied my hunger. I have been craving this smoothie since I visited.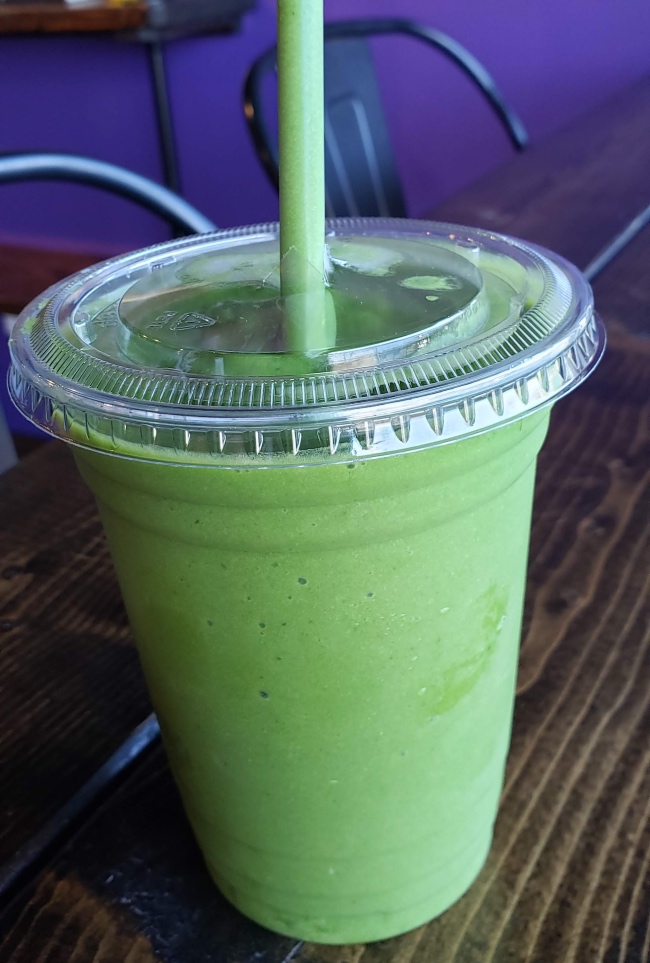 What also was interesting to me is how I felt after just one smoothie. It seemed to help jump start my metabolism. Again, I am only reporting how I was affected, I am not making a health claim on behalf of anyone else. I found that I was eliminating more frequently and felt a bit trimmer in my tummy. Could it have been a coincidence? Yes, it could, however, I am going back for another Hulk over the next few days just to find out.
Want to see the entire menu? Watch our video below
I obviously would recommend The Juice Bar, it is the real deal. As I mentioned previously this is not one of those sugary national chain smoothie shops. Expect to pay for quality ingredients. Their smoothies ranged from $6.25 to $11.75. The Juice Bar is located at 1040 Forestville Rd Ste #148 Wake Forest, NC. It is open most days from 8:00 AM till 5:30 PM. On the weekend they open a bit later.