How to Create a Nostalgic NC Themed Dinner Party
I love Raleigh. I love the relaxed heart and soul of North Carolina, combined with the boundless creative energy of our growing city.
I love the electric tart-tang flavor of our burgeoning downtown, with eclectic food halls, global food choices, and craft breweries with a million complex fizzy flavors.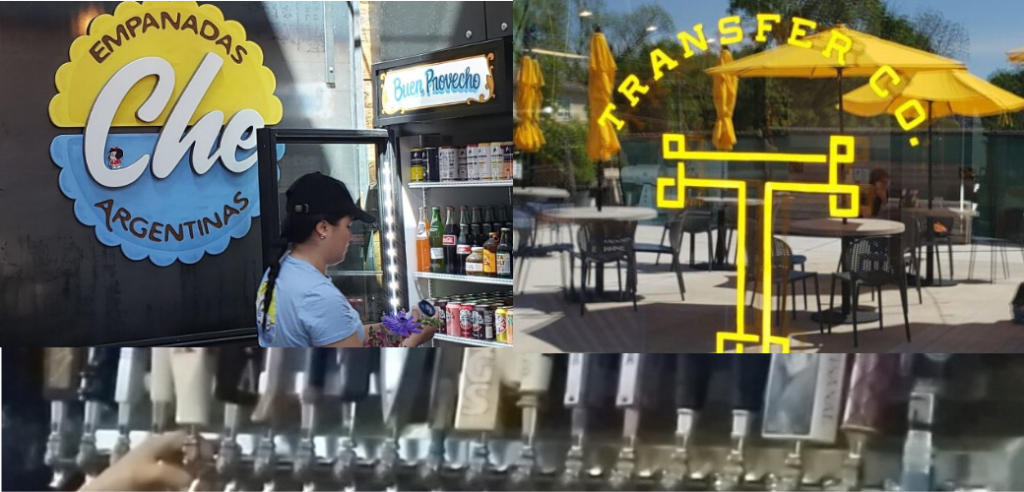 But also I love the laid back, slow molasses summer days with sweet tea on the front porch and simple sandwiches of Duke's mayo and tomato.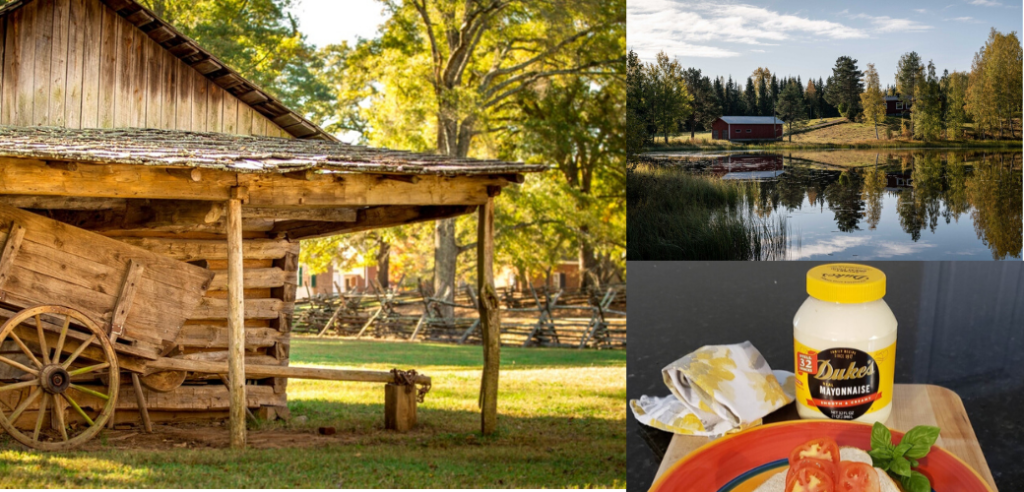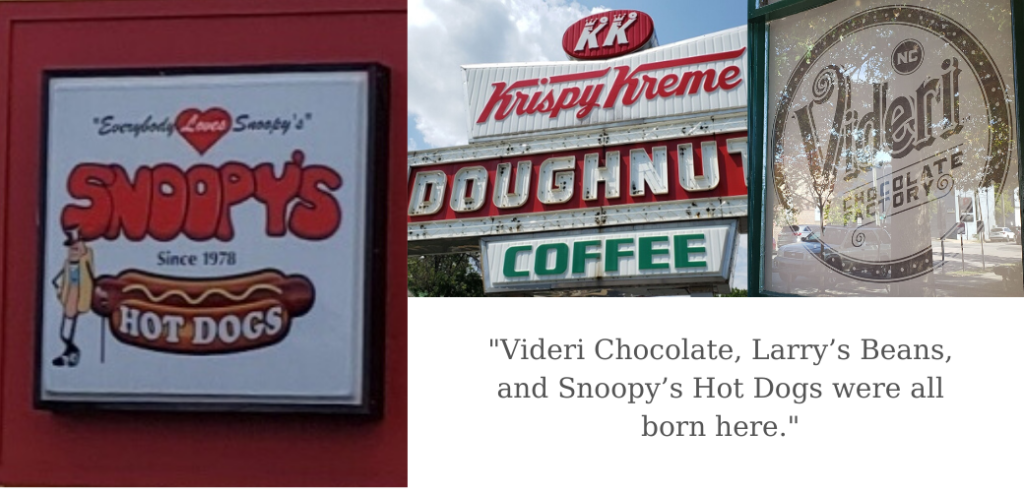 Videri Chocolate, Larry's Beans, and Snoopy's Hotdogs were all born here. When we're feeling feisty, we also claim Krispy Kreme and Cheerwine, although those were started in neighboring towns.
With this love in mind, I began creating the perfect Dinner Party or Cookout to introduce loved ones to the culture and climate of Raleigh, North Carolina. It's ideal for next time you host a family reunion for out-of-town relatives and want to treat them to a deeper understanding of the cuisine, music, and decor of your hometown.
It's equally fun for hosting a madhouse cookout for the next NCSU vs. UNC championship. Whatever your reason, I hope this guide helps inspire your next Raleigh or North Carolina themed event — and that you learn a little about your own history and culture in the process.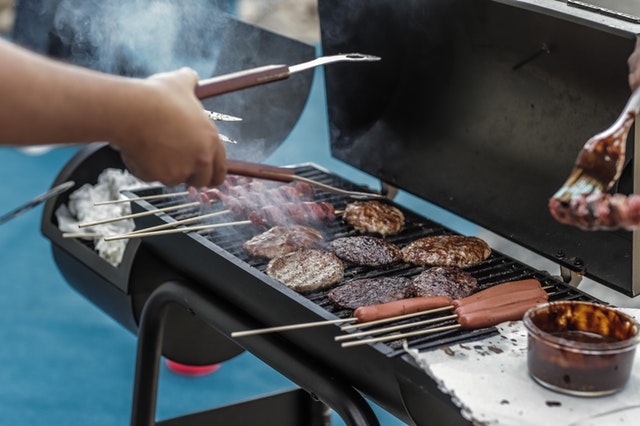 Raleigh, North Carolina: A Menu of Local & Historic Cuisine
You can learn so much about your own culture and history by studying North Carolinian cuisine. Taste is such an intimate sense. It can bring back those simple childhood memories of North Carolina summers — salty trips to Wrightsville Beach; sweet glazed doughnuts on Peace Street after coming from Pullen Park. I reached for these memories as I pulled together some menu ideas.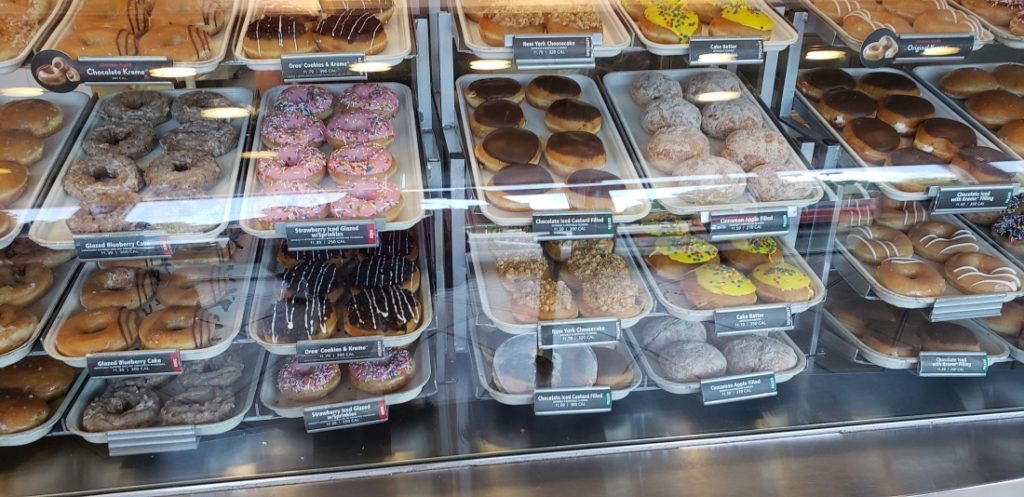 This is not a definitive menu, but rather an exploration of menu ideas to help inspire your own meal plan.
A Sweet Home Carolina Amuse Bouche:
While a classic French amuse-bouche may not seem appropriate for a down home-style menu, this fun twist on a State Fair staple really screams Southern.
Try small savory pork-stuffed Krispy Kreme doughnut holes, stuffed with Eastern Carolina hog, and sweetened with Cheerwine drizzle. While these recipes call for larger doughnuts, I suggest using small doughnut holes for a bite-sized flavor combination of sweet childhood memories stuffed with savory comfort food. Hushpuppies with Cheerwine drizzle made an appearance at the North Carolina State Fair and they did not disappoint.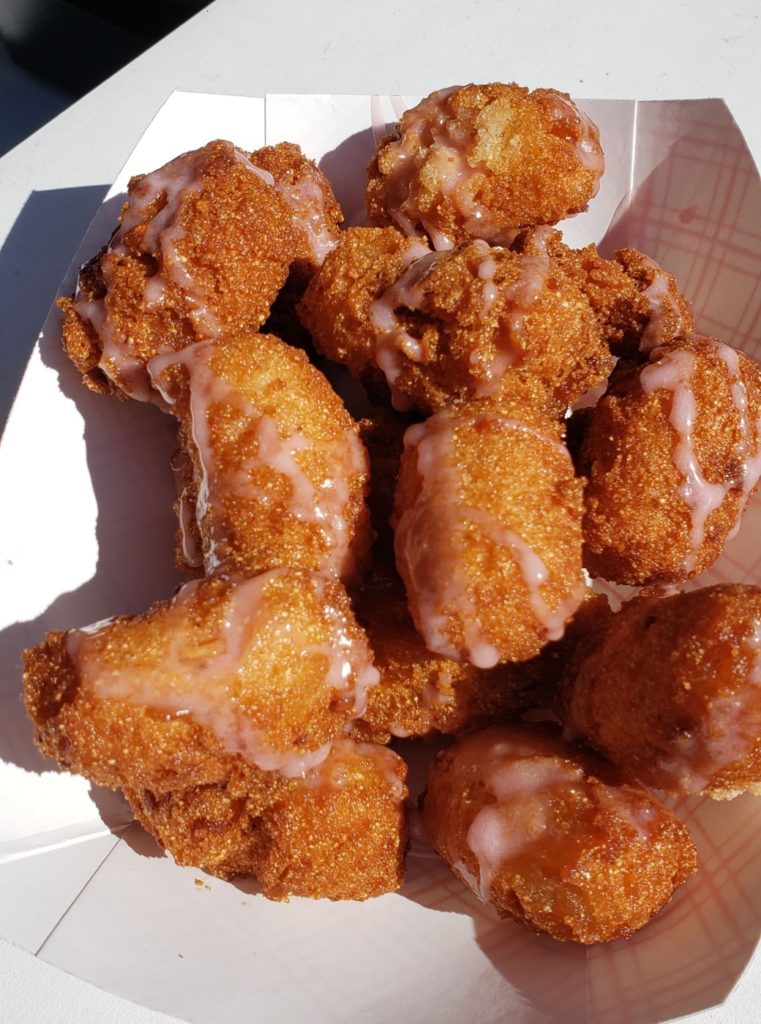 Hushpuppies w Cheerwine Drizzle
History: Krispy Kreme has roots in Winston-Salem, and Cheerwine in Salisbury, so they are Carolina classics. While they aren't from Raleigh proper, they are true blue NC, and every Raleigh kid from the 1970's remembers these flavors.
Classic Southern Hors d'oeuvres
My Grandmother also served me pimento cheese sandwiches (her favorite, aside from 'Mater and Mayo). This savory crowd-pleaser recalls the simplicity of these fresh summer favorites – Green tomatoes and Pimento Cheese. You can combine them in any number of ways, but here are some suggested recipes.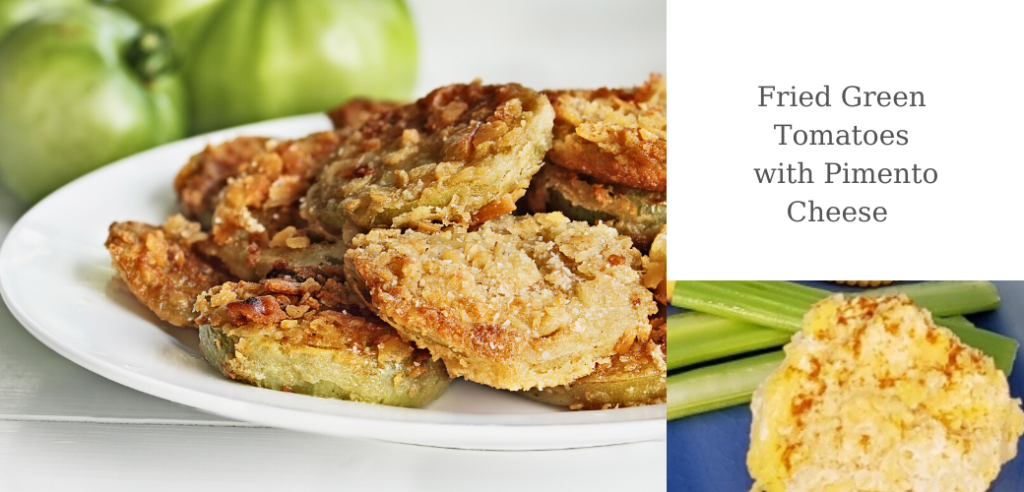 These Loaded Fried Green Tomatoes will bring full-on nostalgia. Zesty breaded and fried green tomatoes with creamy, mild pimento cheese are a warm, heavy hors d'oeuvre, perfect for cooler months.
Southern Living Magazine has an entire list of pimento cheese recipes. From Southern Pimento Mac n' Cheese bites–to cool refreshing dip for cucumbers and crackers in the hot summer.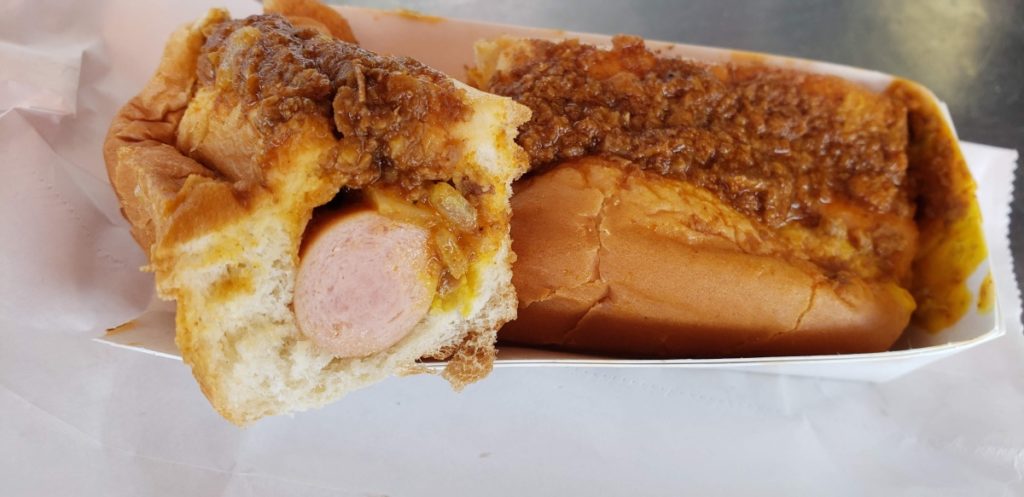 Snoopy's Hot Dogs is a Raleigh classic, founded by Raleigh native Steve Webb in 1978. The original Snoopy's stands on the corner of Wake Forest Road and Whitaker Mill Road, it is converted from an old gas station. It's still there today, so visit the iconic yellow stand with the striped roof, and get yourself a few hot dogs to turn into appetizers!
Pigs in a Blanket, with a special ingredient: Snoopy's hot dogs! It sounds simple, but it'll bring the childhood nostalgia out in a hurry.
For a fun, easy appetizer, create a hotdog slider station. Slice Snoopy's hotdogs into slider-sized bites in tiny buns, and set out all kinds of toppings for creative flavor combinations!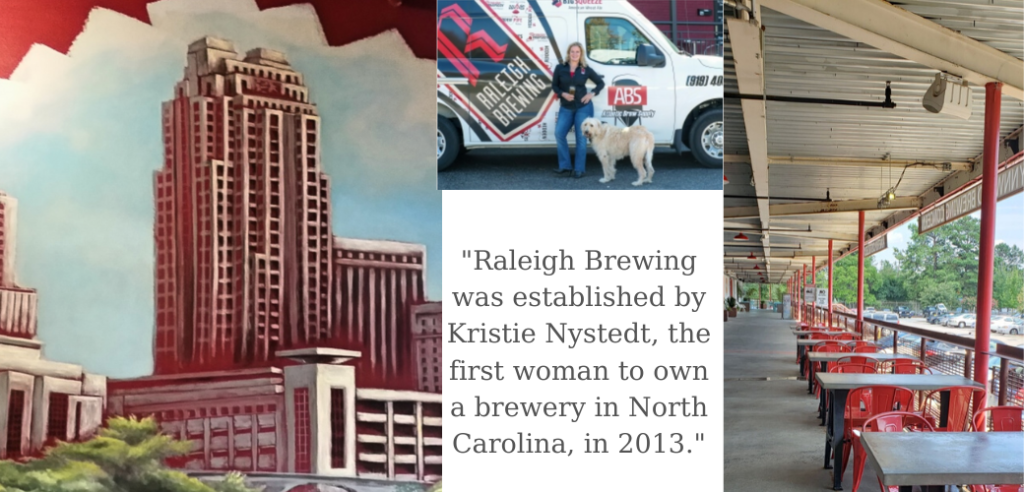 Side Dishes: Featuring Raleigh's Best Brews
Raleigh has several top-notch breweries, including Raleigh Brewing Company and Lynnwood Brewing Concern. Lynnwood Grill was established in 2004, one of Raleigh's oldest breweries, which began as a small craft brewery in the back of the restaurant. It has been ranked as the third-best brewery in the United States. Raleigh Brewing was established by Kristie Nystedt, the first woman to own a brewery in North Carolina, in 2013. Both companies produce craft beer that is perfect for these Raleigh-themed recipes.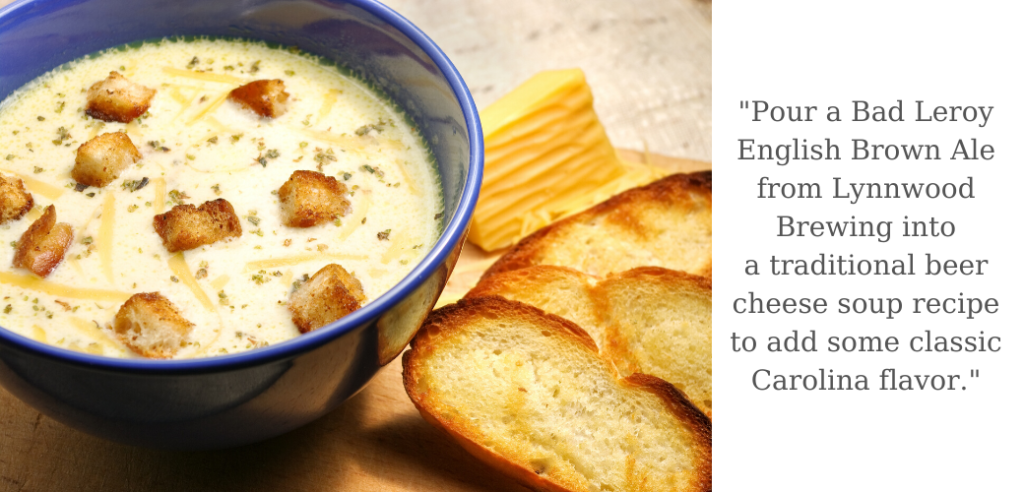 Pour a Bad Leroy English Brown from Lynnwood Brewing into a traditional beer cheese soup recipe to add some classic Carolina flavor. The rich malt has complex flavors of caramel and toffee, this will add a nutty and toasty flavor to the soup.
This Pumpkin Beer Cheese Soup from Southern Living Magazine is a perfect blend for the Oktoberfest Lager at Raleigh Brewing Company. With notes of sweet caramel, baked bread, and herbal hops, this malty lager finishes light and clean, with the crispness of Autumn.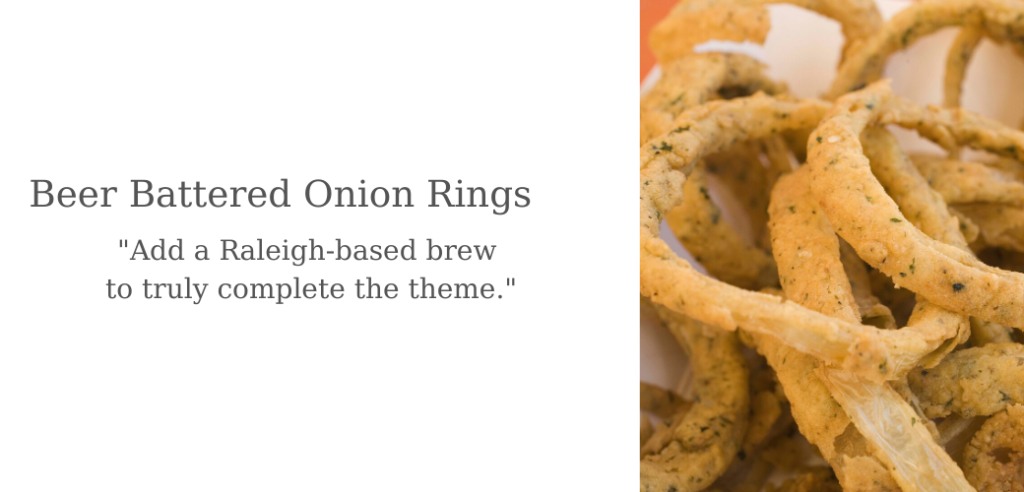 It's not a Southern meal without baked beans. Try these Boozer's Smoky & Spicy Baked Beans with a Raleigh-based brew for a sweet, spicy, boozy treat. This recipe is vegan — but we're in North Carolina. Go ahead and add that bacon.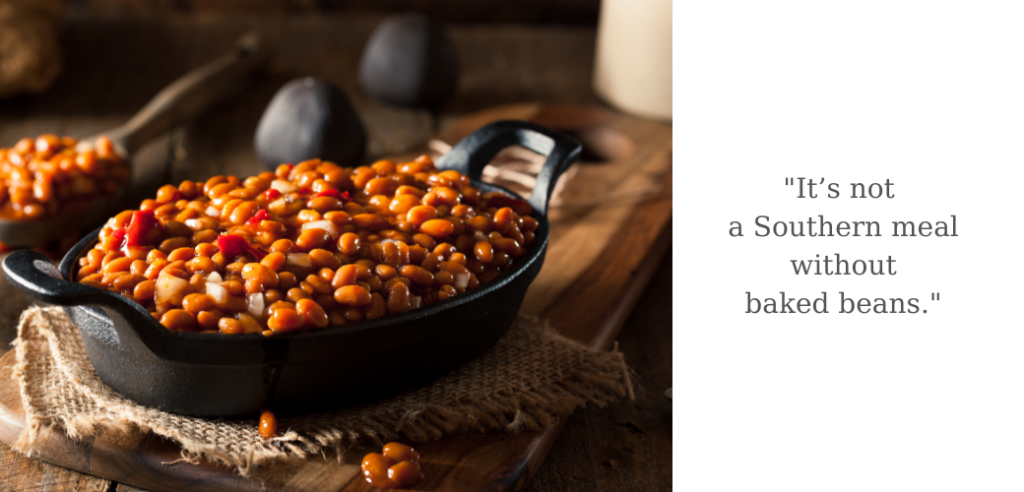 Our final side dish is old fashioned potato salad. Put away the Helman's mayonnaise. This recipe comes straight from the Duke Mayo website. Duke's Mayo is the Southern choice, created by Eugenia Duke in South Carolina in 1917. It may not be from North Carolina, but it's way closer than New York, where Helman's began in 1905. With its distinct tang, Duke's is perfect for all the Southern favorites – cole slaw, mater sandwiches, deviled eggs, and potato salad. Go ahead and use it for your potato salad — and throw on some Mt. Olive's Pickles (another NC favorite!) for a little crunch and zip.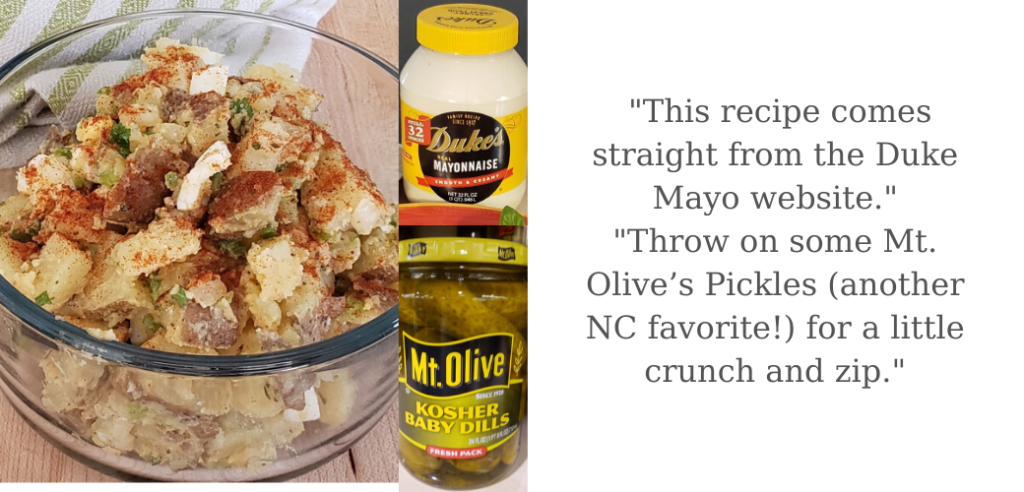 Entree: A Battle of the Barbecue
There are two big cultural rifts in North Carolina:
NCSU Wolfpack vs UNC Tarheels
Lexington Style BBQ vs Eastern Style BBQ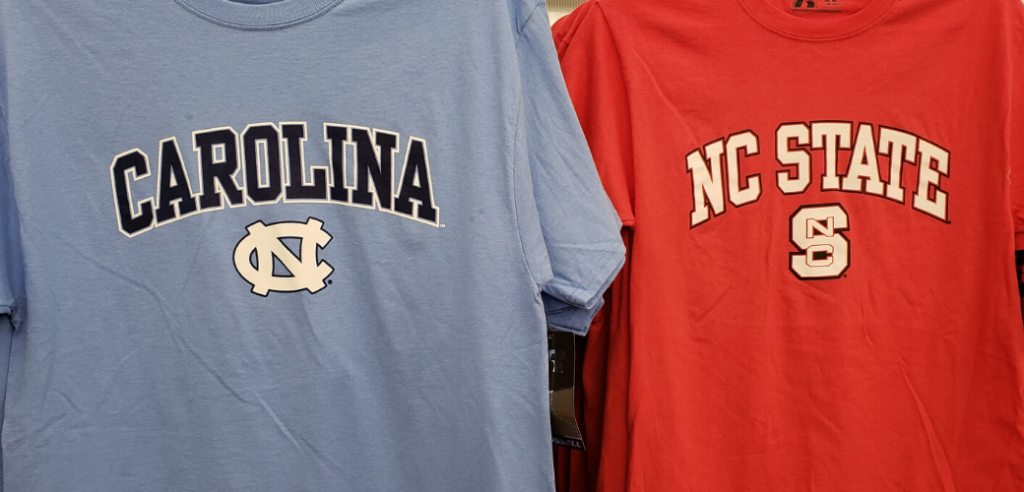 North Carolina's harshly divided opinions on Eastern and Western barbecue is a part of our culture and history.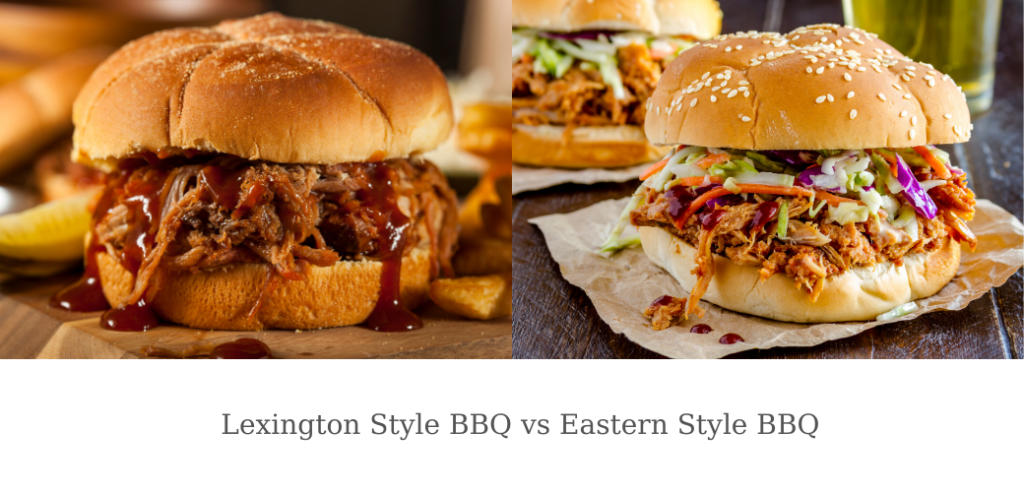 Therefore, I dare you to embrace both. Add an element of whimsy and fun by creating both styles of North Carolina barbeque and letting your guests decide which they like best. You can even do a blind taste-test!
Eastern Barbecue History & Recipe
Eastern Style barbecue uses "every part of the hog except the squeal," often cooking and eating an entire pig at cultural Pig-Pickin's. Raleigh traditionally embraces this style of BBQ, which is pulled pork seasoned with vinegar and peppers. This Eastern-style barbecue recipe harkens back to its origins in the Carribean in the 1500s, where the barbecue was seasoned with lemons and peppers. Since lemons were hard to come by in North Carolina, we used vinegar instead. It's characterized by its tangy, zippy flavor that contrasts with the smoky pork, enhancing the taste.
Lexington Style Barbecue History & Recipe
Lexington style barbecue began to branch away from these traditional toppings, using tomato-based sauce and apple cider vinegar, for a sweeter flavor. This Lexington style barbecue recipe includes brown sugar and ketchup, which often covers the taste of the pulled pork. Instead, the dry and savory pork enhances the flavor of the sauce as the flavors collide.
Dessert
North Carolina has many charming desserts. But instead of traditional banana pudding, we are going to utilize some of Raleigh's unique flavors to create a Raleigh-specific dessert.
We begin with a crowd-pleasing chocolate espresso cups — with a Raleigh-twist! Use Larry's Beans Coffee for the rich espresso, and Videri Chocolate for the velvety chocolate teacup. Larry's Coffee began in the Five Points neighborhood of Raleigh, and Videri Chocolate is in our Warehouse District. Both companies are devoted to building the community, culture, and art of our city.
Just like the battle of the barbecue, teach your guests a bit about Raleigh culture by creating Basketball Cake-Pops for our local teams — UNC, NCSU, and Duke. These go doubly well if you are hosting a watch party for the NCAA Championships! Just color that frosting with Wolfpack Red, Carolina Blue, and Duke Blue to see what team everyone is on!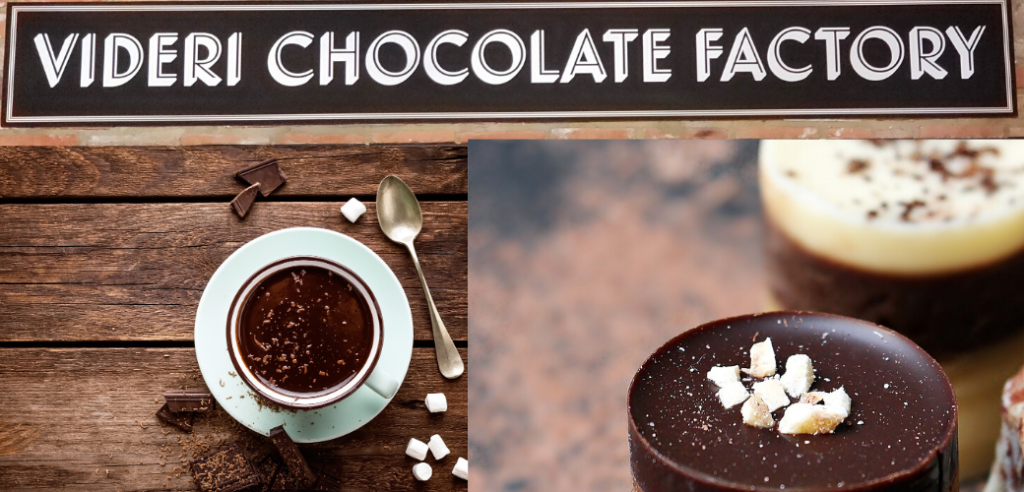 Drinks
Raleigh's Traditional Cherry Bounce
Non-alcoholic: Cheerwine, established in Salisbury, NC in 1917.
Cocktail: Aged Cherry Bounce. Since the mid-1700s, the Cherry Bounce has been Raleigh's original cocktail. It has a deeply entrenched history in the origins of Raleigh, such that the City of Raleigh was actually created primarily because of our proximity to Isaac Hunter's Tavern, which sold this very drink. Before Raleigh was established, this land was known as Bloomsbury or Wakefield Plantation. After the Revolutionary War, North Carolina's delegates were tired of traveling by horse and wagon all the way to New Bern, which was the Capital at the time. During their travels, they always stopped at Isaac Hunter's Tavern, which stood on modern-day Wake Forest Road by the Hilton. They voted on a new Capital and decided it should be within 10 miles of Hunter's Tavern, especially due to his delicious Cherry Bounce (and the more convenient location.)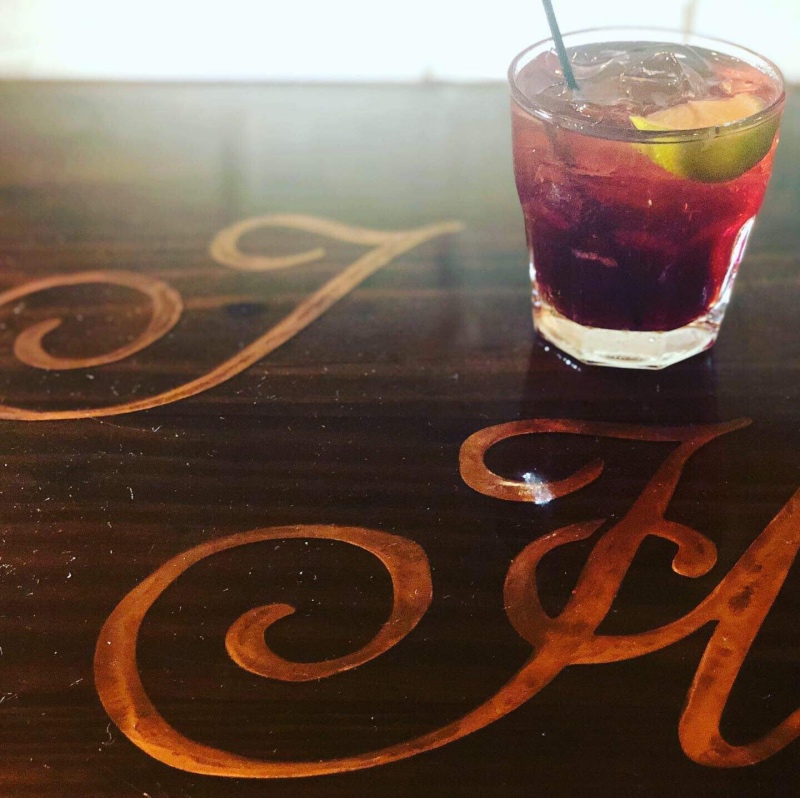 The recipe goes as such:
4 cups fresh cherries
2 cups of sugar
4 cups rum, whiskey, or brandy
Nutmeg, ginger, cinnamon to taste
Put all ingredients in an airtight container, and allow to ferment for one to three months. Stir and shake every so often.
Remove cherries, squeezing the excess liquid into the cocktail. Add one or two cherries for taste.
Raleigh Music History & Cultural Decorations
As you know, a dinner party theme is about more than just the menu. The decorations, music, and ambiance should take your guests to a sweet, simpler time in Raleigh, North Carolina's history.
Raleigh Music
Depending on the age of your crowd of the energy level of your event, I have several suggestions for some truly North Carolina–and specifically Raleigh–music. Let's explore some music history!
Old School Raleigh kids from the 1970s and before will appreciate the gritty, punk, Southern rock vibes of the Village Subway. In that era, Raleigh was putting punk music on the map with local bands like Arrogance, the Fabulous Knobs, Th'Cigaretz, and SuperGrit Cowboy Band. Local band Glass Moon made a music video in Pullen Park, to the catchy tune of "On a Carousel." Byron McCay of Th'Cigz played against The Ramones, acting as North Carolina's first punk band. While Arrogance is from Chapel Hill and the Knobs hail from Winston-Salem, Raleigh was the center of the era's music scene. The Connells played in Raleigh and were launched to national fame. Pull some old records and let the old memories roll back in.
Modern musicians from Raleigh (or nearby) include American Idols Clay Aiken and Scotty McCreery. McCreery's home-grown country music could provide a mellow backdrop to a relaxing event; whereas SuperGrit Cowboy Band will create a higher level of energy.
And while he isn't from Raleigh, you can always play some James Taylor, who is from next door in Chapel Hill. "Carolina in My Mind" is a staple.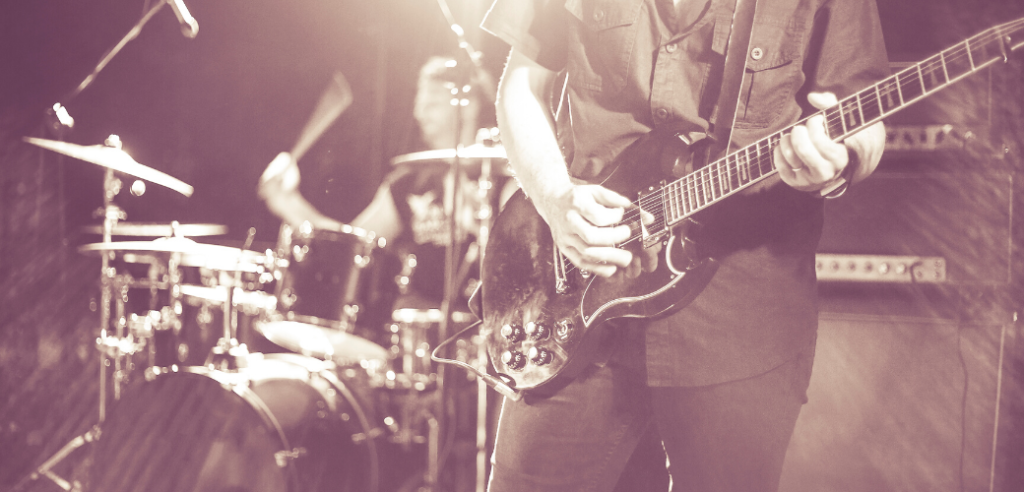 Raleigh Decor
Known as the City of Oaks, Raleigh has dozens of species of oak trees planted around our capital building. Utilizing some of Raleigh's best-known iconography, you can create beautiful centerpieces and decor.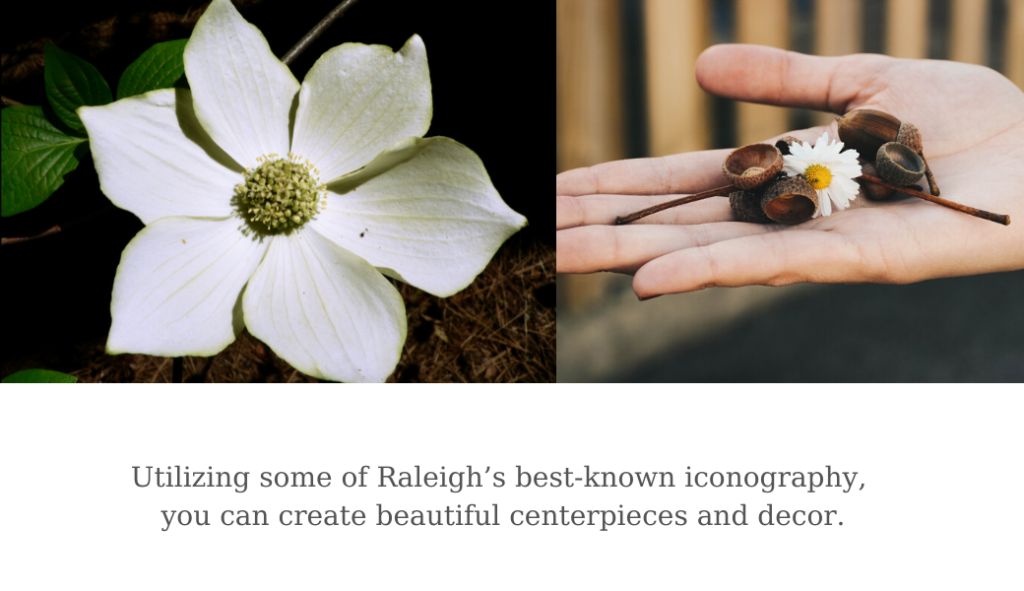 Collect a few acorns, and add them to a transparent glass vase. Rustic brown acorns look perfect encircling pure white candles.
A dogwood flower bouquet would make a lovely natural centerpiece for the table. Dogwoods are the state flower.
Bright red cardinals are our beloved state bird and it happens to pair perfectly with white dogwood flowers.
Here are a few more ideas for using acorns in your decorating.
Create North Carolina shaped cut-outs on colorful paper. Use them to mark seating arrangement, or to mark the different foods.
Hand-paint acorns to create tiny place cards. These adorable name-cards can be a sweet keepsake.
A Taste of Raleigh, North Carolina History, Culture, & Cuisine
By the end of your event, both you and your guests will have a true Southern experience–with a deeper understanding and appreciation of our culture and history. These are the businesses, foods, music, and memories that make us who we are. It's my wish that in planning this dinner party, cookout, or event that:
You grow closer to your own heritage, and perhaps touch those memories of sweet, simple days from your childhood.
Your guests come to better understand the beauty, wonder, and nostalgia of North Carolina.
If you feel overwhelmed, remember, a personal chef can help prepare the food and provide even more inspiration on menu items that fit the theme.
Whether your party is fun, energetic and full of dancing and arguments over the best barbecue–or full of quiet memories and sips of sweet tea–this theme will provide conversations that make the event one that's talked about for years to come.