Months ago we had big plans for Love of Food Magazine's April and May issues, but like the rest of us, our plans had to be revisited, reimagined, and reworked. We are happy that we live in North Carolina in a community that has been less affected by Covid-19 than others. We are grateful for the people who have worked diligently over the years to ensure that our local food supply is more sustainable. We hope your families are healthy and that this will all be over soon. Now that May is upon us, we are thinking about how to best celebrate Cinco de Mayo and I can think of no better way than to celebrate than with Latin and Hispanic Cuisine
Before we can talk about food, we need to understand what is the difference is between the Hispanic and Latin cultures. For many of us who are not of Latino or Hispanic descent, this topic can be confusing. Point-in-case according to Encyclopedia Britannica, Hispanic includes Spain but excludes Brazil, while Latino includes Brazil but excludes Spain. I turned to the source of The World Population Review for some clarification. They tell us that the term for Hispanics is a reference to the culture, people, and nations that are linked to Spain or the Spanish language. This is different from the term "Latino," which refers to the people, culture, and countries in Latin America. So the countries that use Spanish as their native language are considered Hispanic. Those countries are:
Argentina
Bolivia
Chile
Colombia
Cuba
Dominican Republic
Ecuador
El Salvador
Guatemala
Honduras
Mexico
Nicaragua
Peru
Spain
Venezuela
Back to Encyclopedia Britannica for some more confusion. They state that Latin America is comprised of approximately 33 countries scattered about North America, South American, Central America, and the Caribbean. They are defined mainly by a population of people who speak Spanish, French, Creole, and Portuguese. They include Mexico, Costa Rica, Argentine, Brazil, Chile, Columbia, Cuba, the Dominican. So clearly there is some crossover.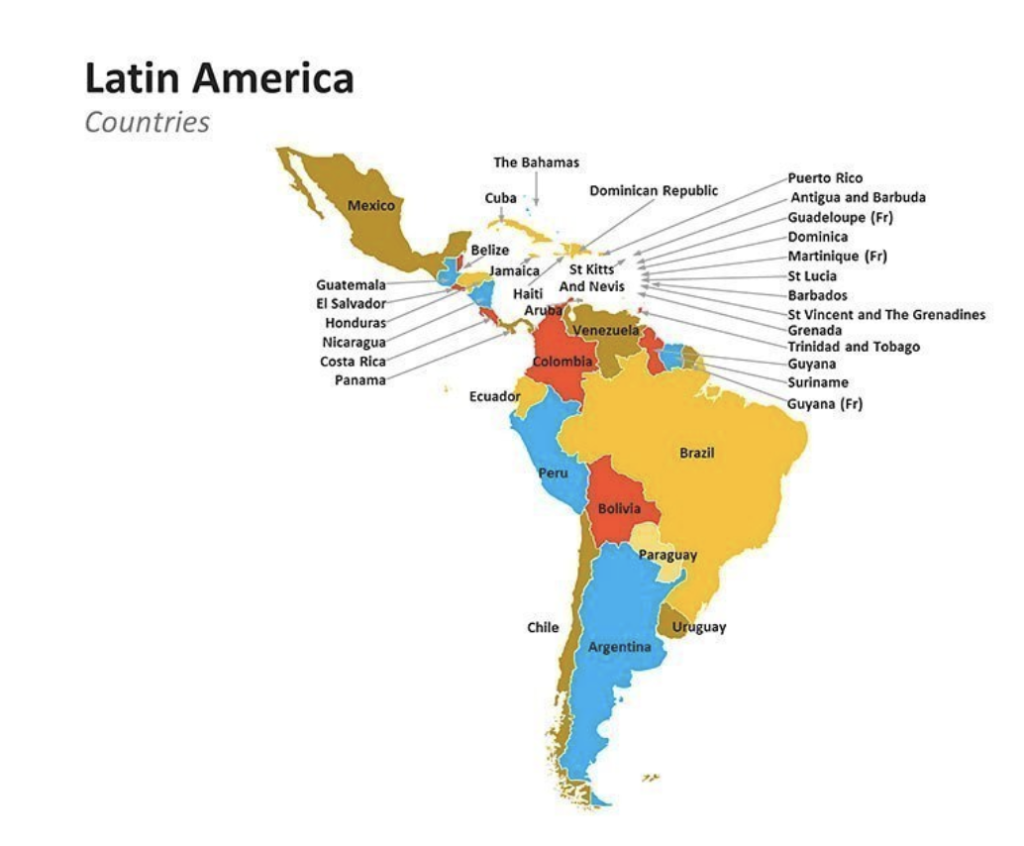 The Latin American countries foods that we are most familiar with are those who have had more of a French, or Portuguese influence. In Brazil that can be true however, much of their cuisine is also influenced by Europe, Africa, and Asia.
Dining and Take Out Options for Cinco de Mayo and Beyond
My favorite local Brazilian Steak house in Raliegh's Brier Creek area is called Brasa, dining there is an experience and one that I truly enjoy. Their website does a great job of describing their restaurant by stating " Brazil is known for its tradition of handsome gauchos riding the vast pampas herding beef cattle. The churrascarias, or steakhouses, feature rodízio service—a unique style featuring roasted meats served by passadores (meat servers), who visit the table with skewers of various kinds of meat—beef, pork, filet mignon, lamb, chicken, sausage, and even pineapple" My favorites there are the Picanha which is a rump roast seasoned generously with salt, skewered and roasted on a pit, the passadores present the meat to you on the skewer and carve it at your table. Brasa is currently closed due to Covid-19 however they are still booking future events and offering gift card purchases to be used at a later date.
Another Brazilian favorite of mine is the Pao de Quejio which is not meat at all. These are little cheesy dough-balls that are crispy on the outside with a warm doughy center. They are made with Cassava flour and a Brazilian cheese called Queijo Minas. If I can source these items I am going to try and make these to have with our barbequed steak. Watch for the outcome on our social media channels. Facebook Instagram and YouTube.
Cuban food is a popular Latin American cuisine and why not with dishes like Ropa Vieja? I heard that translated Ropa Vieja means old clothes but there is nothing second hand about this recipe made with shredded beef, peppers, and onions. Some people like to also add olives. Cuban food is influenced by Spain, Africa, and the Caribbean. That is why we see lots of rice, beans, and plantains. In Wake Forest, NC there is a restaurant called Casa Cubana they make authentic Cuban cuisine, below is a picture of their Vacca Fritta a close cousin to Ropa Vieja where the beef is crisped and cooked in a tomato sauce. They have a complete takeout menu and drive-thru options available.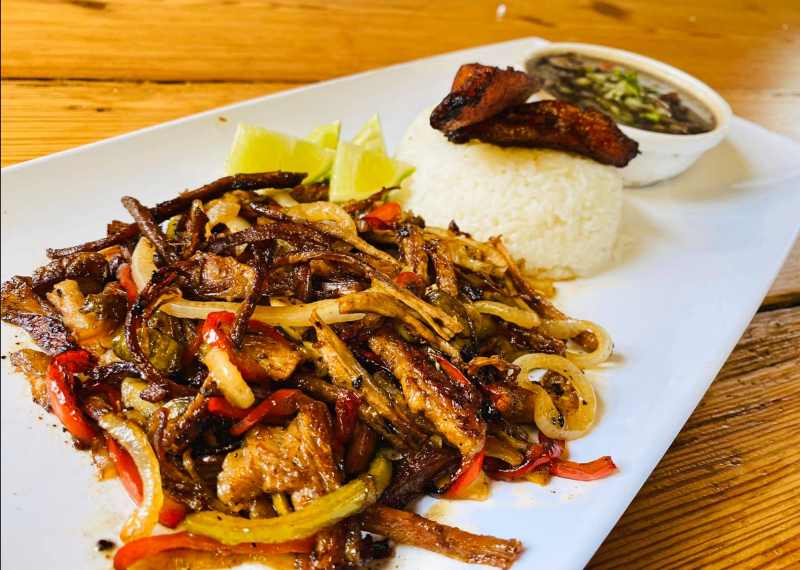 The Hispanic foods we are most familiar with are likely more of the Mexican dishes and we can not say enough about a local Mexican restaurant group called Fiesta Mexicana. They have eight locations around the triangle and offer traditional and Tex-Mex style food priced that is value priced. They are open during Covid-19 for takeout.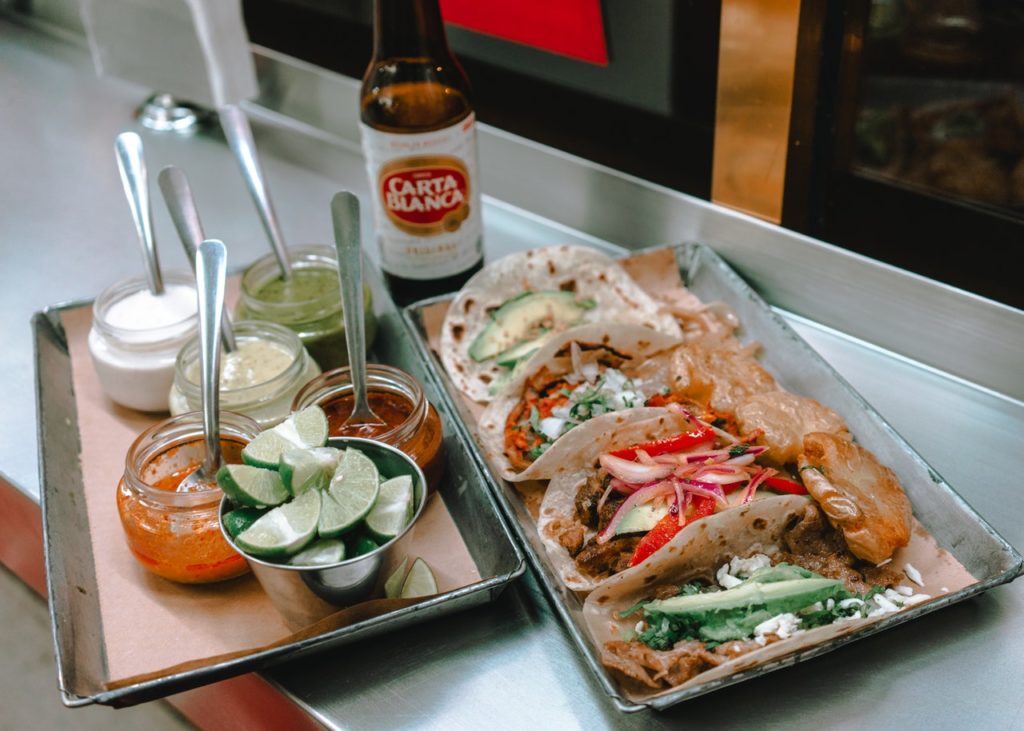 Meal Delivery From a Local Chef Option for Cinco de Mayo
My friend, talented chef Ana Claudia Tapioca who many know from her cooking classes art Whisk in Cary, NC is offering to deliver Cinco de Mayo family-style meals. This is ideal for anyone who prefers to stay home but still enjoy some of the day's festivities. If you have ever had any of Ana's food you will know that this is an amazing opportunity to experience all that she offers from her years of culinary experience. Watch her videos here and fall in love with Ana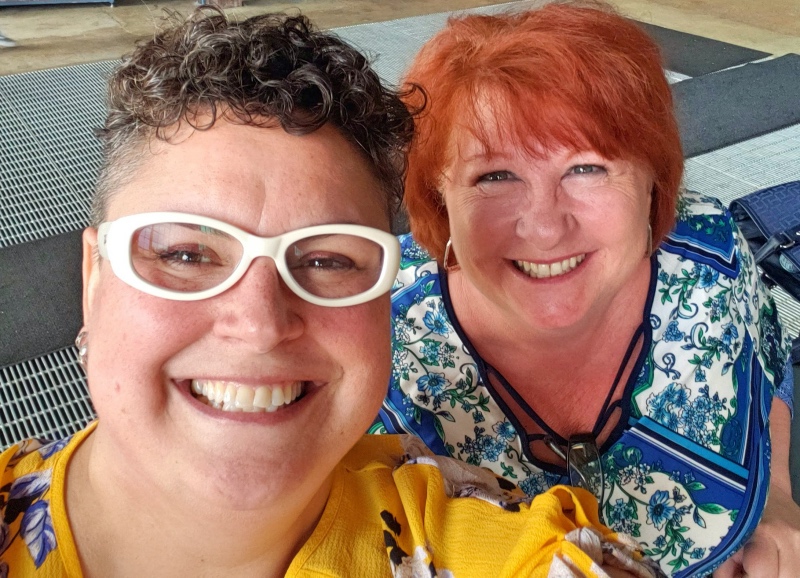 Cooking at Home Options for Cinco de Mayo
Beef Empandas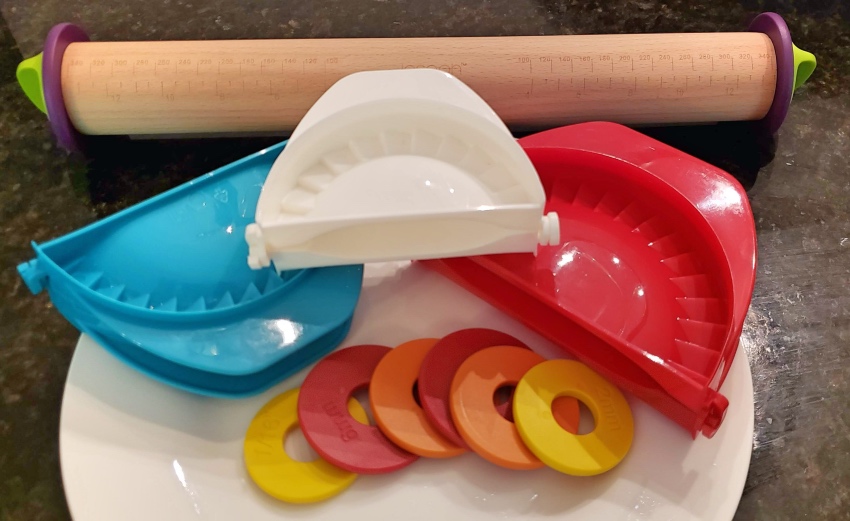 We love empanadas, I think the first time I really thought about making these lovely, spicey hand pies was at a class that Ana taught. It was that night I realized with the right tools these are not too difficult to master. These are the tools that I use to make them but if you are an experienced empanada-maker you may be able to shape them perfectly by hand. Get the Easy Empanada Air Fryer Recipe
Steak Fajitas
Who doesn't love fajitas? Thinly sliced flank steak with brightly colored peppers, zucchini, flavorful mushrooms, and sweet onion make this a family favorite.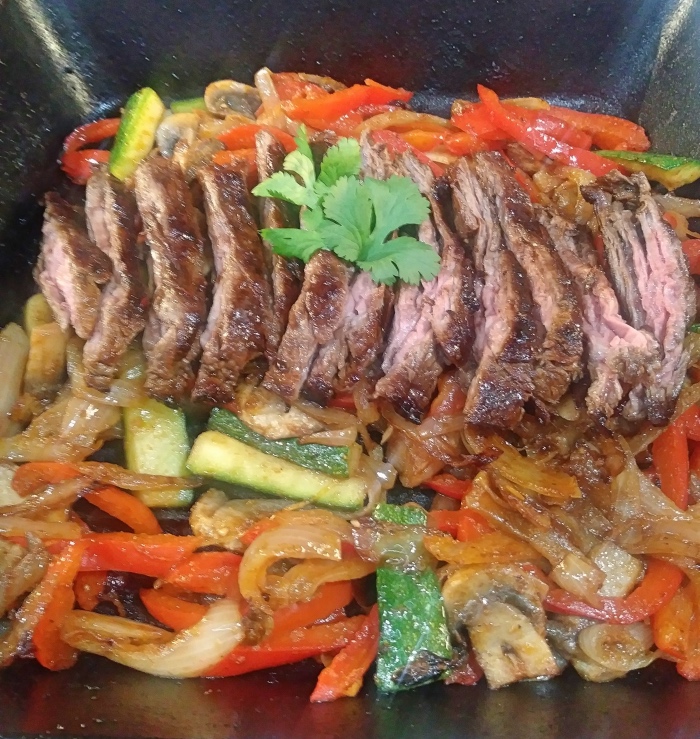 Mexican Stuffed Zucchini w/ Jalapeno Cream Sauce
I stumbled upon this recipe one day in the summer when I had too much zucchini and was looking for a way to make it more exciting. It did the trick! The jalapeno cream sauce is optional but lovely.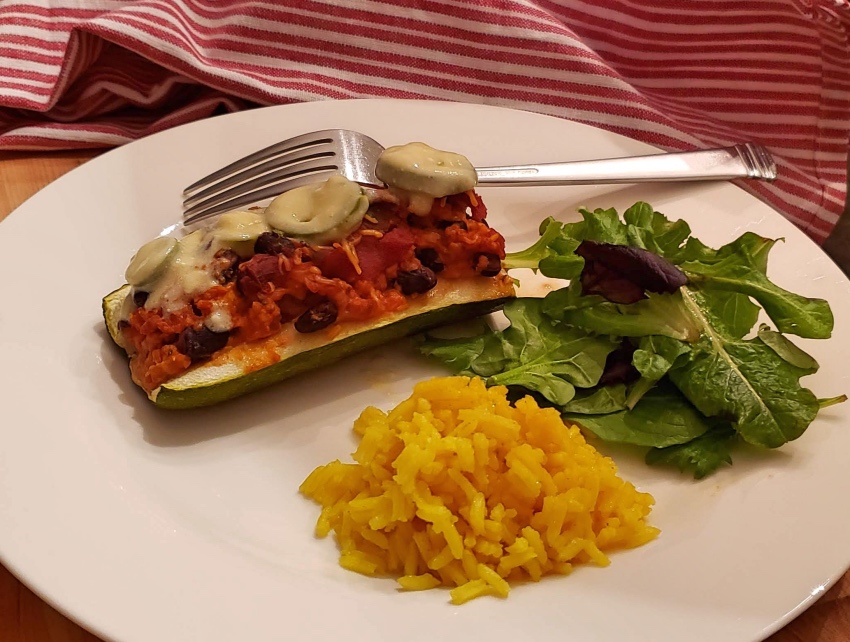 Easy Three Step Quesadilla Recipe
If you are looking for something simple to make that the whole family can munch on, think warm toasted Mexican grilled cheese sandwiches. These are a good crowd-pleaser since everything can be prepped ahead of time or leftovers can be reborn. Each quesadilla can be easily customized. Someone likes chicken no problem! Someone hates onion, no worries! I even make them for breakfast on Cinco de Mayo.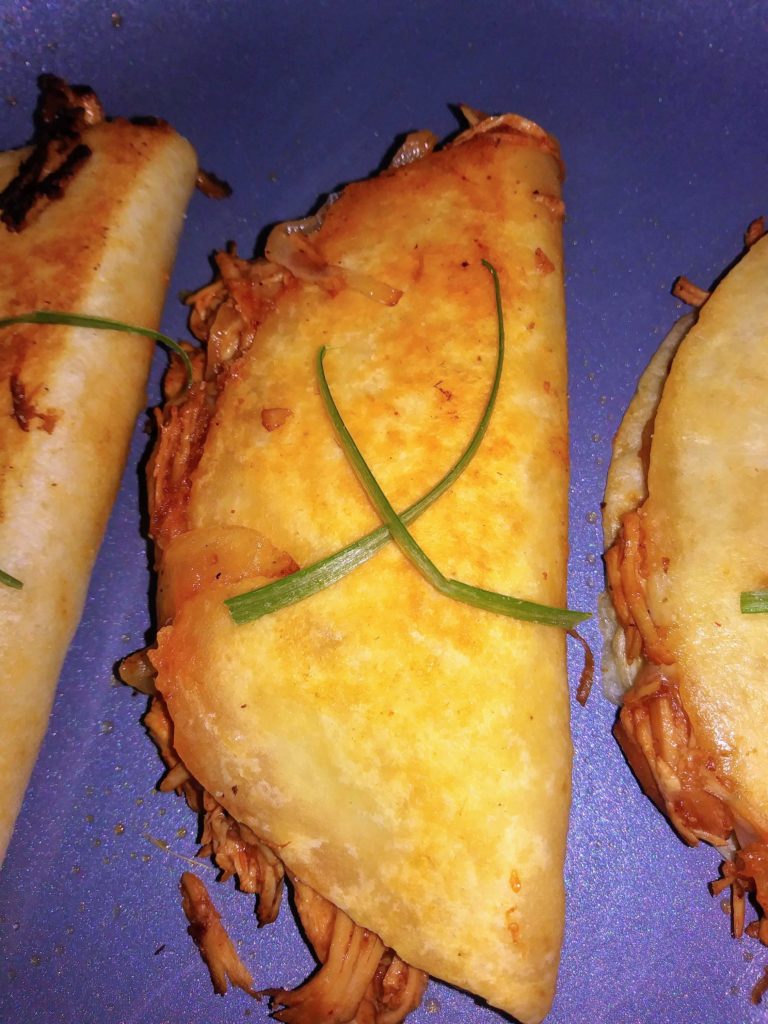 Fresh Garden and or Pineapple Mango Salsa
Of course, all you will need appetizers, skip the store-bought versions and treat your family to homemade salsa. Whenever I make mine everyone loves it and appreciates it so much more than if I just opened a jar or a plastic container. If you are serving fish or chicken I break away from the traditional tomato salsa and make a pineapple mango one that is refreshing and compliments the seafood or poultry dish all the more. I will give you both recipes below.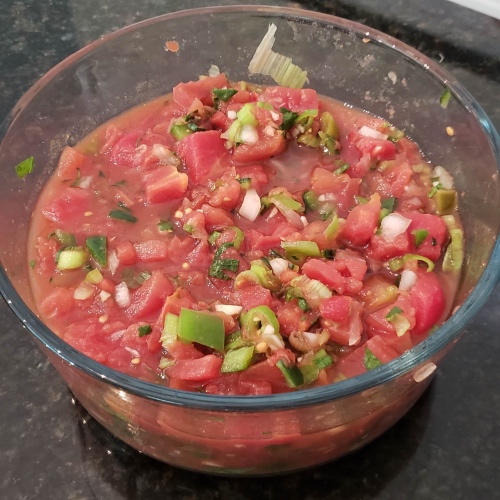 Now that you have decided on dining with takeout or cooking at home. You can fixate on what to drink. Margarita, Sangria, Cerveza or perhaps a cold orange Jurez Soda? Whatever you decide to do to celebrate Cinco de Mayo during the quarantine year of 202o we hope that you will enjoy your time spent with family and the flavors of Mexico. We are still a little confused about whether Mexico is a Latin American country or a Hispanic country I am guessing it is both. Happy Cinco de Mayo and Adios!