Ingredients This recipe makes a large batch for a party. If you love mushrooms make these to keep eat over...
Ingredients This recipe is meant to be made for a crowd. If you are planning to make for a family, by all means, cut the recipe in half or quarters. 2 Lbs. of Orzo Pasta 1 Cup to a Cup and a Half of Chopped Cherry Tomatoes (quartered) 3/4 Cup...
Ingredients 6 Eggs ¼ of a Small Onion Sliced 6 Ounces of Sharp Cheddar Cheese (sliced) ¼ Cup of Black...
Ingredients 1 Half of a Fresh Pineapple (skin and spines removed) 2 Quarts of Cold Fresh Water Instructions Add the...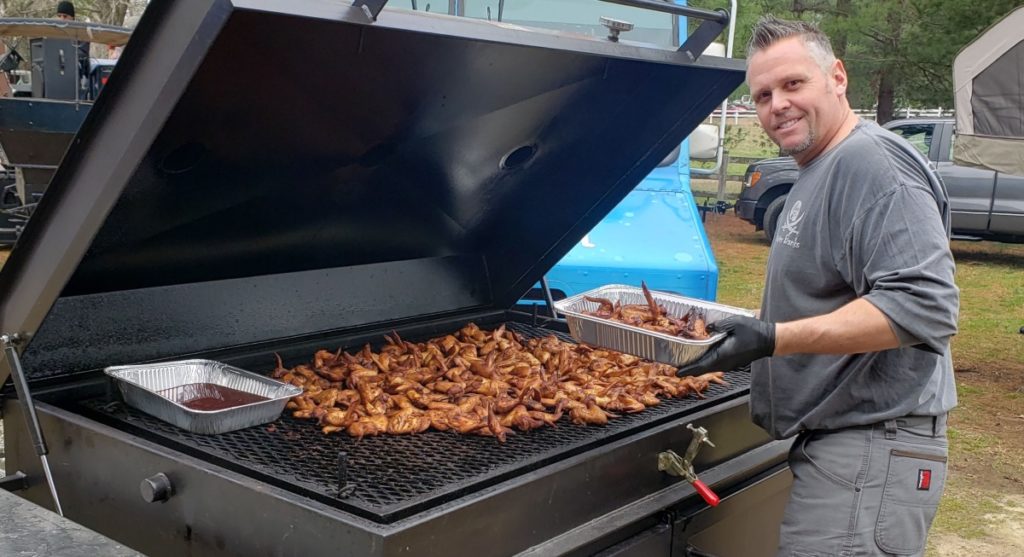 It is springtime in the south and nothing says spring has arrived better than the number of outdoor fun-filled, food events in March.  We started the month by attending Jimbo's Annual BBQ competition. It is held just up the road from me at Stonewall Farm. The proceeds from the event...
Ingredients 6 Hardboiled Eggs (peeled and sliced in half) 1 Tablespoon of Mayonaise 1 Teaspoon of Dry Mustard 1/2 Teaspoon...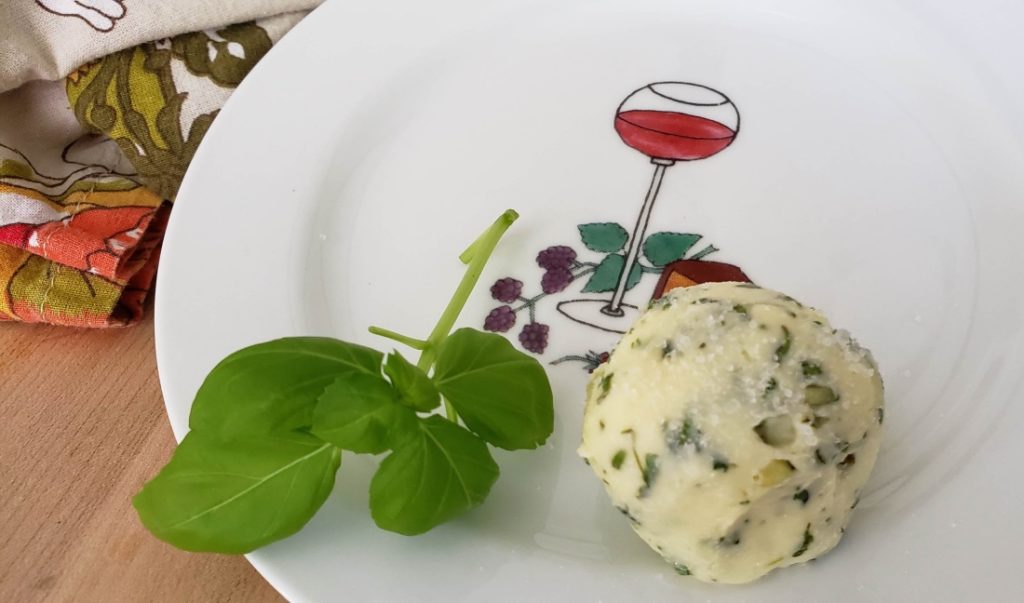 This lovely compound butter can be served room temperature or heated.  At room temperature, it is a wonderful spread and...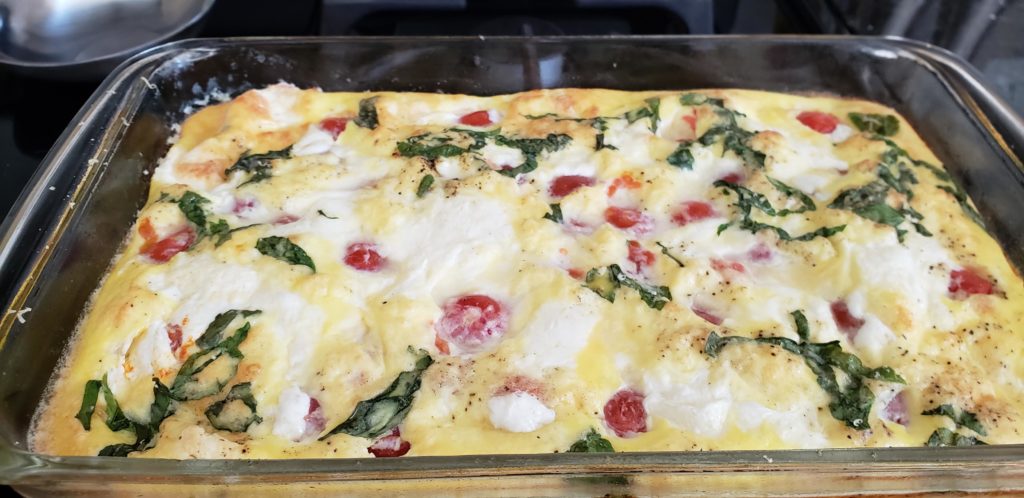 Ingredients 8 Medium Eggs ¼ Cup of Milk 1-1/2 Cups of Cherry or Grape Tomatoes (washed) (You can use sliced if you remove seeds) 1 16 Oz. Ball or Log of Mozzarella Cheese (Sliced) ¾ – 1 Cup Fresh Basil (washed) 2 Tablespoons of Parmigiano Reggiano (grated) Cooking Spray for Pan...
This is one of our summer vegetarian favorites. You can serve this as a meal, appetizer, or as a side...
Ingredients This is a perfect appetizer for summer or anytime. My neighbors actually made these wonderful little appetizers that allow...
Ingredients 2 Vine Ripe Tomatoes 6 Leaves of Fresh Basil 1 Ball Fresh Mozzarella Cheese Salt and Pepper Serve with a Balsamic Vinegar Reduction Instructions Slice tomatoes and fresh mozzarella cheese ¼" thick, layer and fan out. Wash basil and pat dry with a towel. Layer leaves on top of...