We are not suggesting that you seek and hunt your dinner in the woods. We are suggesting that sourcing food regionally makes more sense. We live near Wake Forest, NC, and prefer to forage at the Wake Forest Farmer's Market.
About Wake Forest
Home to approximately 50,000 people and growing, this busy suburb of Raleigh, NC receives many accolades as one of the best places to live. Its gorgeous parks and recreational facilities are fantastic along with a thriving downtown community.

The History of The Name
According to the Town of Wake Forest, Wake County was created in 1771 from parts of Johnston, Cumberland, and Orange counties, and was named in honor of Margaret Wake Tryon, the wife of the then royal governor, William Tryon. In 1805 this area was designated as the Forest District, largely for the widespread forest in the area north of the Neuse River. Mostly hardwoods but some softwoods including longleaf pine. The area was also sometimes referred to as the Forest of Wake.

The Wake Forest Farmers Market
The Wake Forest Farmer's Market is an undiscovered treasure for many of its 50,000 (approx.) residents. It is a non-profit association dedicated to educating the community about the value of local farms and the importance of local food systems. The market operates year-round, regardless of the weather. They are open 8-noon April Through October and 10 till noon November-March
The non-profit bylaws state that in order to participate the vendors must be within 75 miles of Wake Forest. The current vendors own, operate, and fund the market. Part of the appeal for many of the vendors is that they do not have to travel too far each Saturday morning to bring their goods to market. Many of the participating farms are situated in the small neighboring towns boarding Wake Forest.
Vendors such as Bob and Ginger Sykes who own Turtle Mist Farm. in nearby Franklinton. According to a paper written by NCSU, they purchased the land which used to be an agricultural amusement park called Arkland, "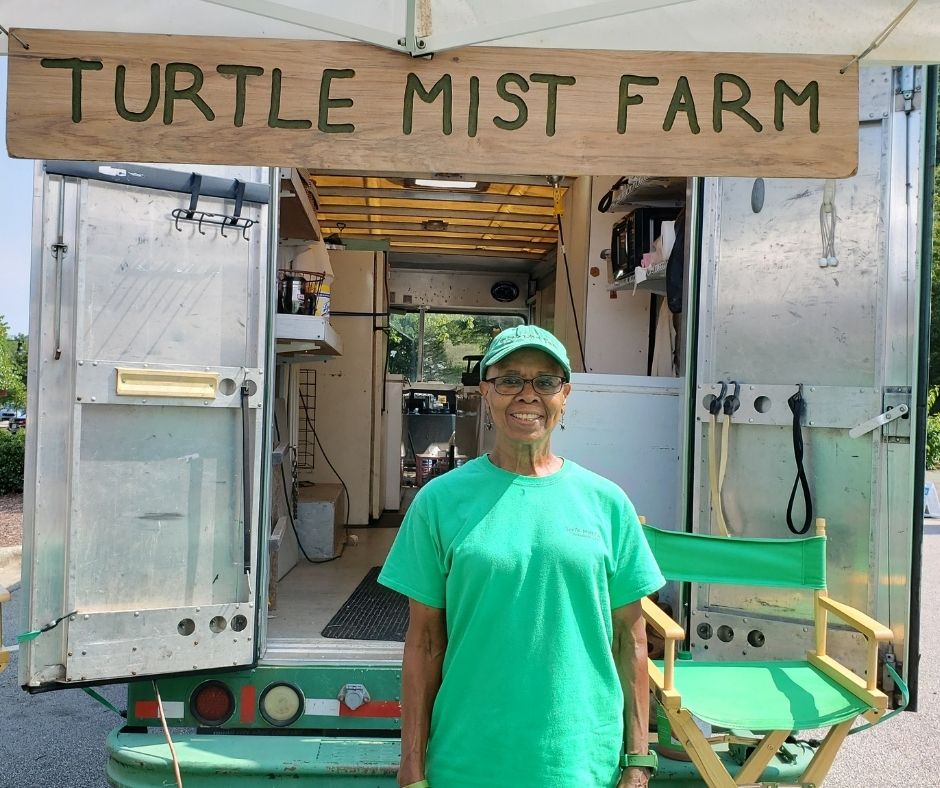 We recently stumbled upon a local Facebook group called Franklinton NC- Reminiscing. A member's post described that when the property was Arkland you could take out paddle boats on the lake and other fun types of agricultural amusements. The biggest surprise from this post was to learn lots of famous entertainers performed there over the years. Some of those entertainers were Conway Twitty, Ricky Scags, Mickey Gilly, and Charlie Daniels to name a few. Years later the property also hosted bull riding rodeos.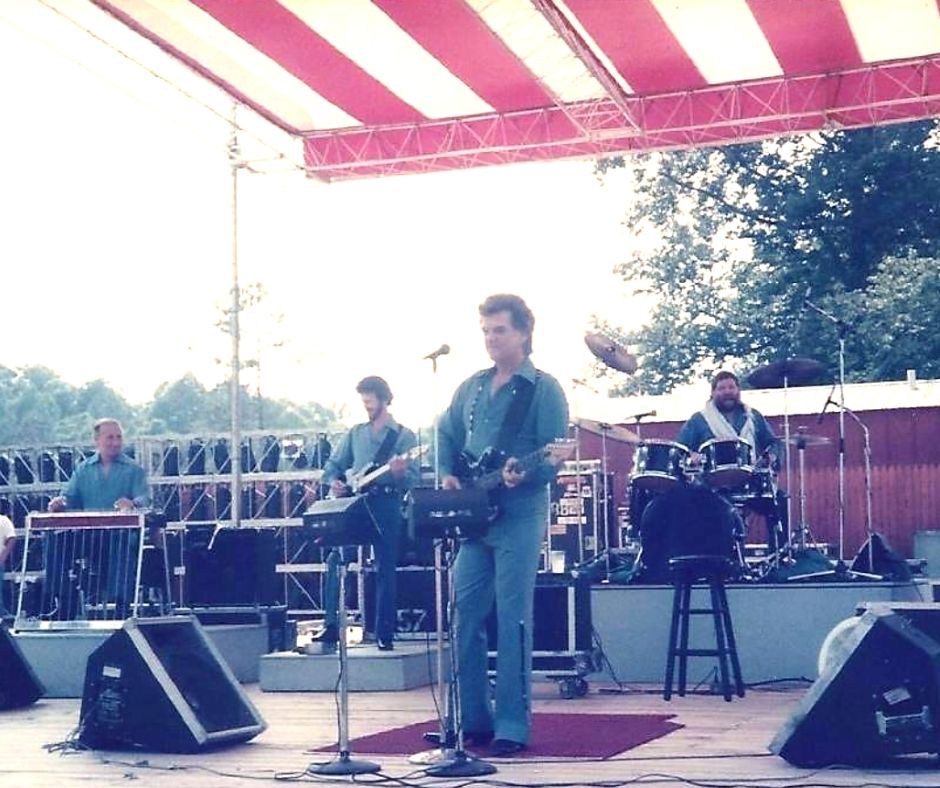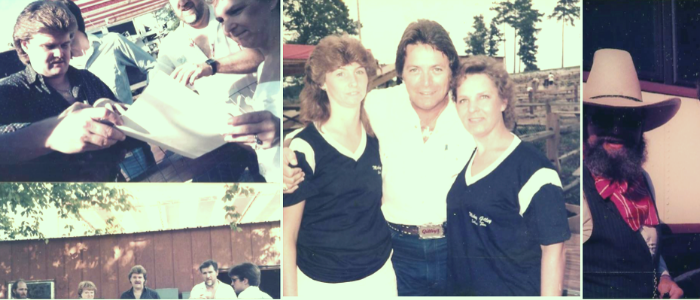 Today Bob and Ginger use the farm to share their love of nature with others and to teach children where their food comes from. They raise several varieties of sheep and chickens, along with geese, turkeys, pheasants, quail, and pigs. They offer a guest house for rent and have the facilities to host events for parties, company picnics, or even wedding receptions.
Not all of the farms are structured for entertainment. Some of the other farmers who participate in the market prefer to lead a much simpler life. The owners of Gabie's Garden Vegetables, a small family-owned produce farm told us they do not own a computer or a cell phone. All of their produce is grown without synthetic pesticides or herbicides.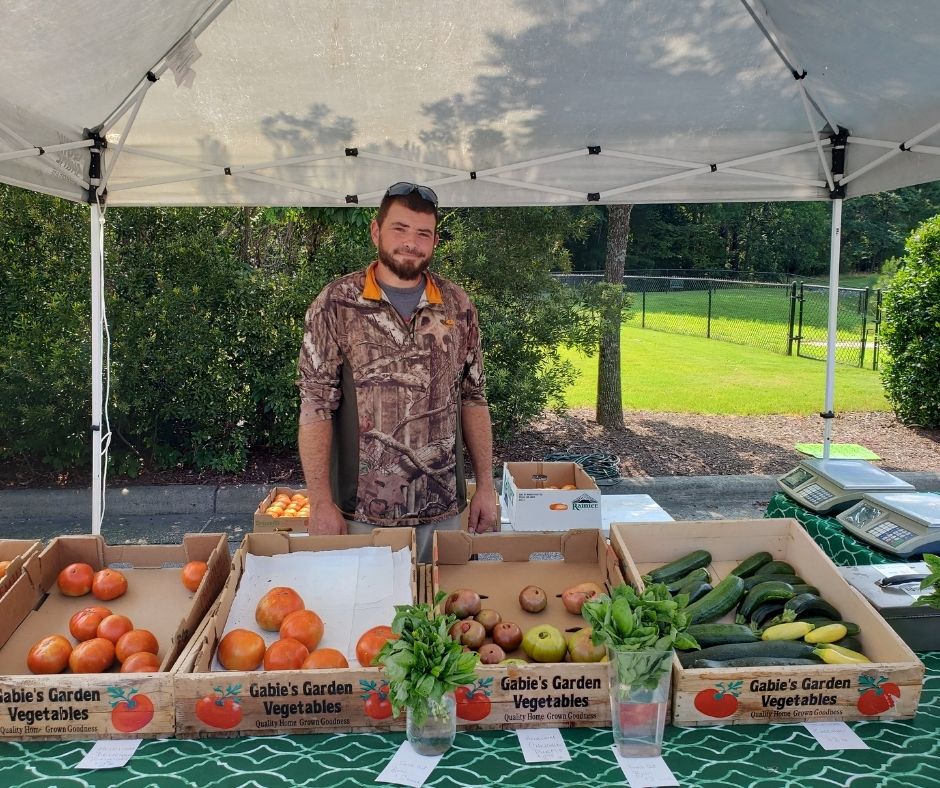 Farming is a family business, meaning that the children participate in the work on the farm from a young age. Since colonial times children tended animals and weeded gardens. The young ones at Many Hands Farm in Louisburg, NC perform farm chores to contribute to the family business. We have been enjoying their carrots, and microgreens made from sunflowers and radishes.
The selection at the Wake Forest farmers market is phenomenal. We prefer it for many reasons; it is local, we can get everything we need, and try something new. We also like to shop here because it is not a huge market. We can walk through in less than an hour and still have the rest of our Saturday. Due to the smaller footprint, we can take the time to visit the vendors without being overwhelmed. It is a friendly and welcoming market.
Participation at the Wake Forest Farmer's Market can be as a member or as a guest. If you are a seasonal vendor like the Kalawi Farm who grows peaches on their farm, being a guest offers them an opportunity to participate to sell their wonderful peaches and peach ice cream. We had some the day of our visit and it was yummy!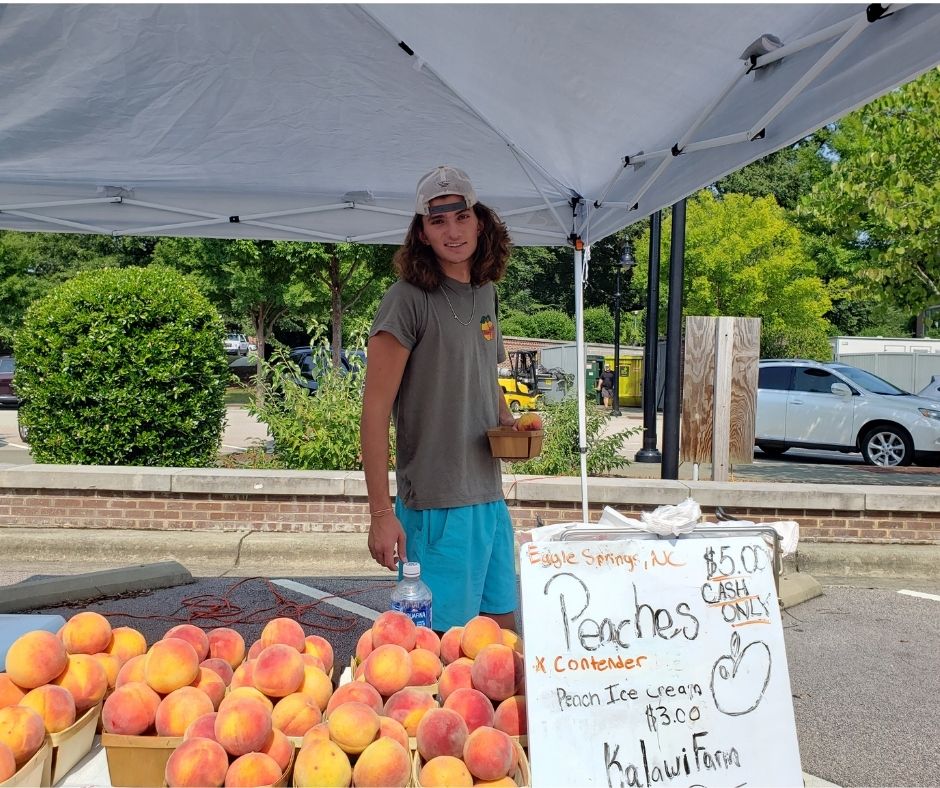 Speaking of Yummy. There is a Farmer's Market member whose business is called Yummies. She has won awards for her jams at the North Carolina State Fair. The day we went our friend Kathleen enjoyed her chocolate chip cookie.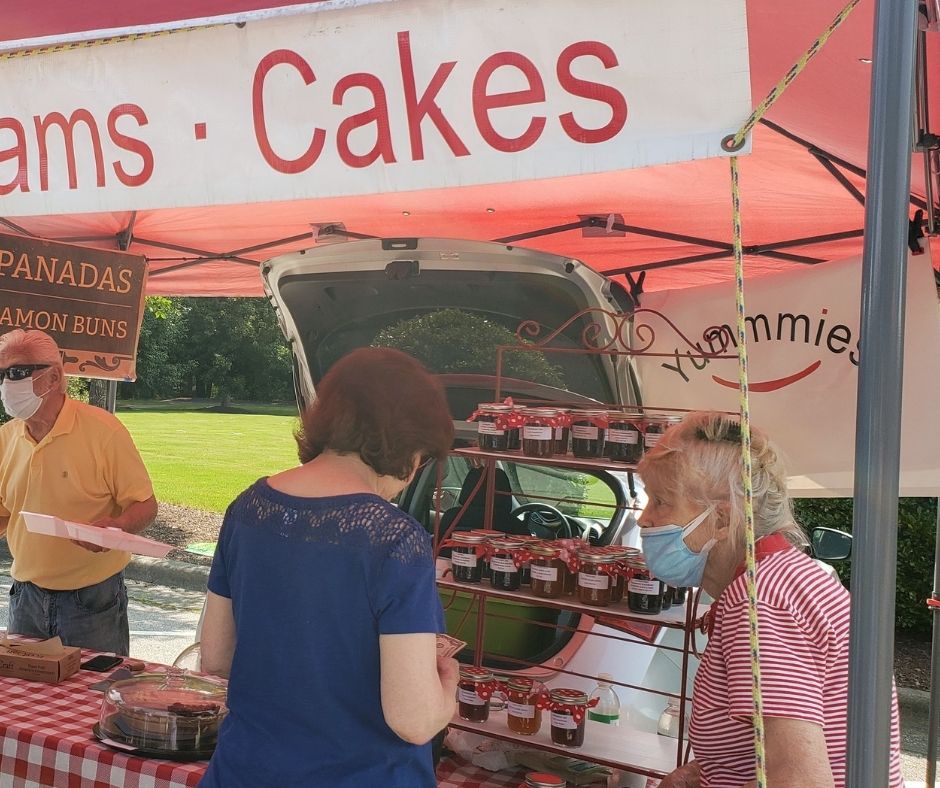 If sweets are not your thing, don't worry there is a vendor who sells items that are more savory in nature. Woody and earthy mushrooms. Yes, this is an artsy mushroom company called Shrooms 2 Grow. At their booth, you can find exotic mushrooms, fun tie-dyed tee shirts as well as painted gourds.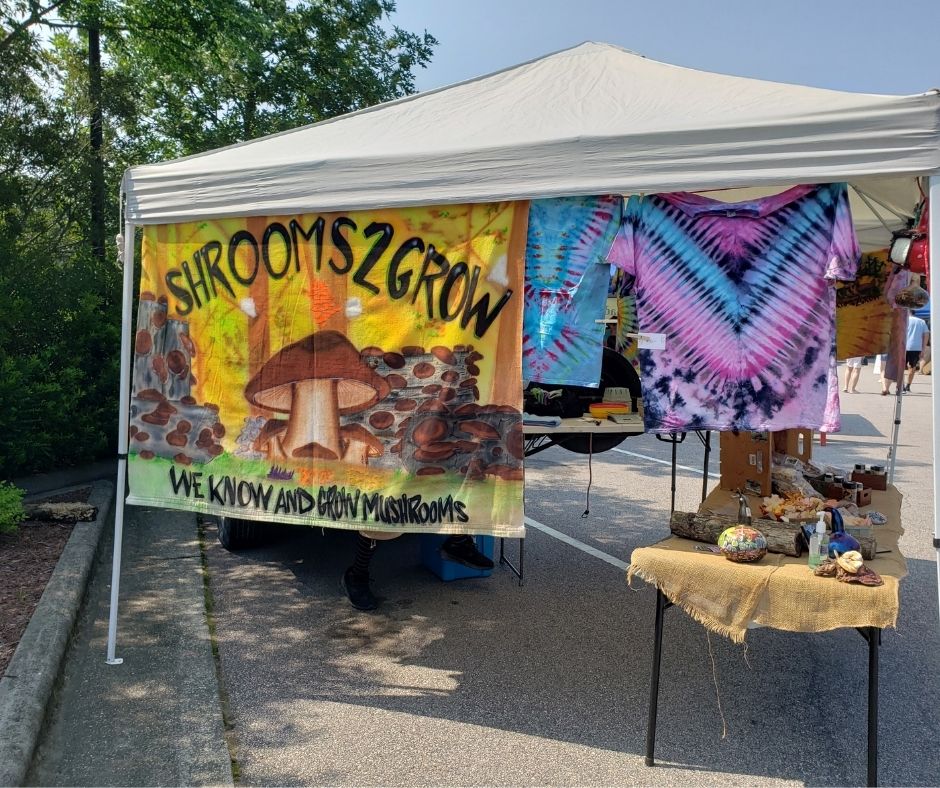 If you fancy the taste of sweet and savory then you need to look no further than at the folks at Jammin All Day Long, A newer addition to the Market. The husband and wife team Kelsey and Teresa make sweet treats, jams, and spice rubs. He competes in local barbecue competitions using his spice rubs. We had the opportunity to try his Caribbean jerk spice on some chicken wings and it was fantastic.
When it comes to husband and wife teams at the Wake Forest Farmers Market there is not a sweeter couple than this one, Robert and Michelle. The owners of Lee's Hill Top Farm in Oxford, NC. Just stopping by their booth you feel the love. They sell fresh produce and meat. Their meats are all-natural and pasture-raised. We have been buying their ground pork for our egg roll stir fry recipe and it is the best!
If you like all natural products for your skin then The Moon Dance Soap and Sundry booth has got you covered. Since trying their soap, I have given up on store made soaps.
The Wake Forest Farmers Market is a gem! You can listen to some amazing music being played as you shop. Musicians like Loos Change, Cheryl Cleveland, Alice Osborn, and Mister Felix have all entertained here.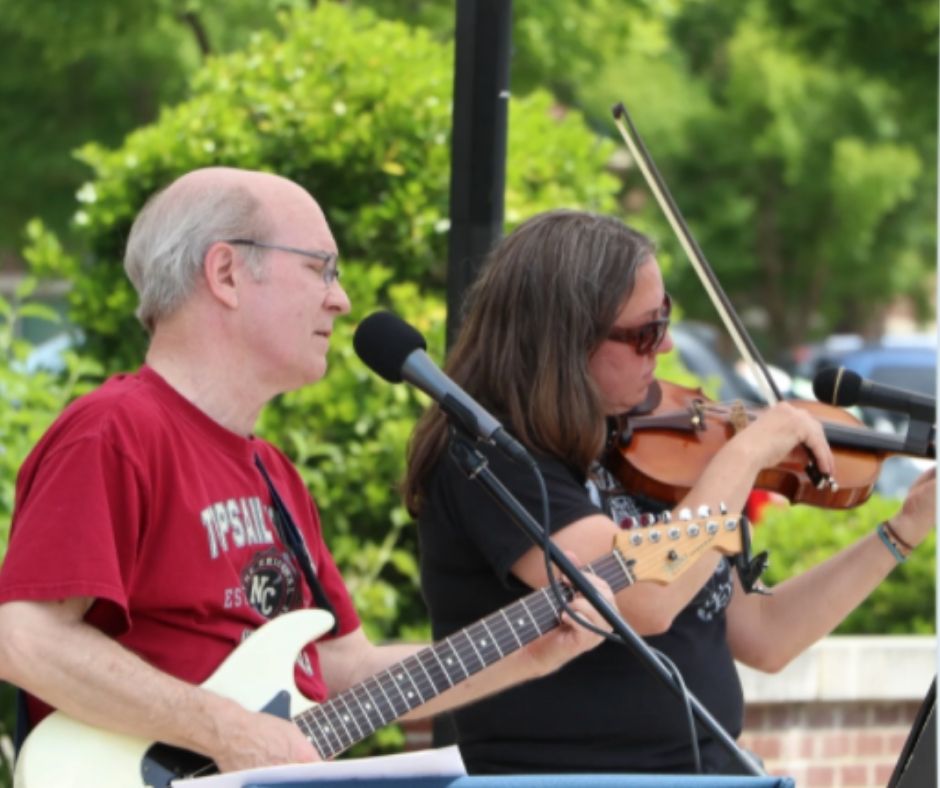 We highly recommend taking an hour out of your busy Saturday to enjoy all that The Wake Forest Farmer's Market has to offer. Located at 235 South Taylor Street in Wake Forest, NC.