It is July in North Carolina and that translates to hot and muggy. This is the time of year where we seek cool plated dinners of salads and items that can be cooked on the grill. This holds true when you have a craving for something sweet. A pan of brownies is just not going to work, the same goes for cupcakes and pies. No one wants to turn on the oven and heat the house up as we love every bit of air conditioning that we can get.
Have you ever wondered which countries eat the most ice cream? Well, you would not be surprised to learn that according to Frozen Dessert Supplies the United States is in the top two! Only to be beaten out by New Zealand. This here is the chart we found on their site.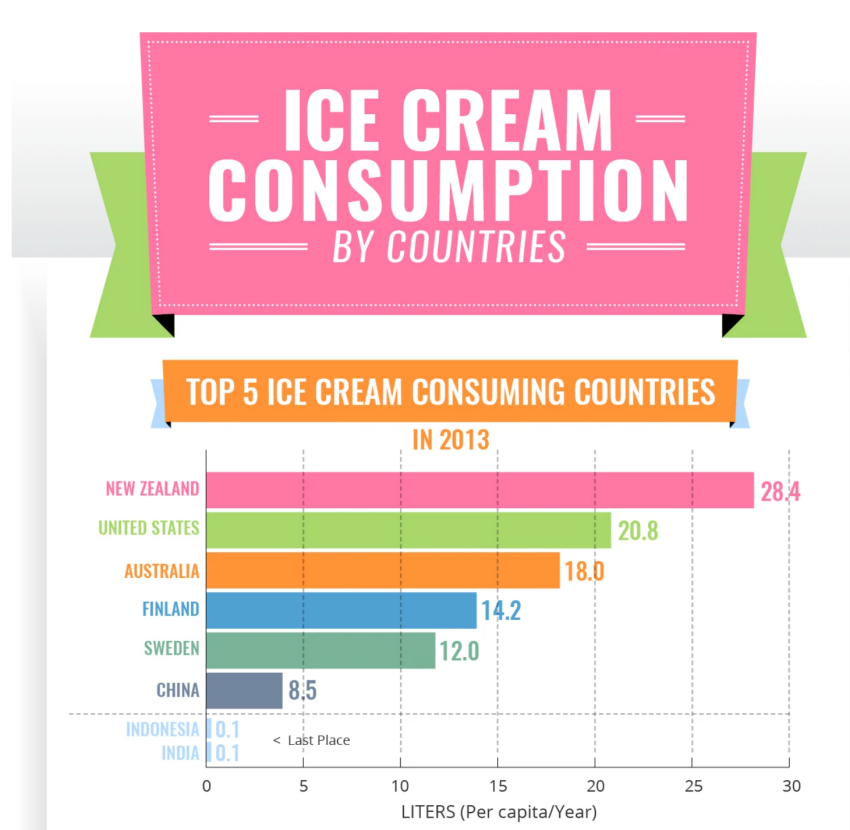 According to Statistica the Average American consumed 11.8 pounds of Ice cream. If you think that's a lot of ice cream, we compared it to bacon. According to The South Florida Reporter Americans consume approximately 18 pound of bacon in a year.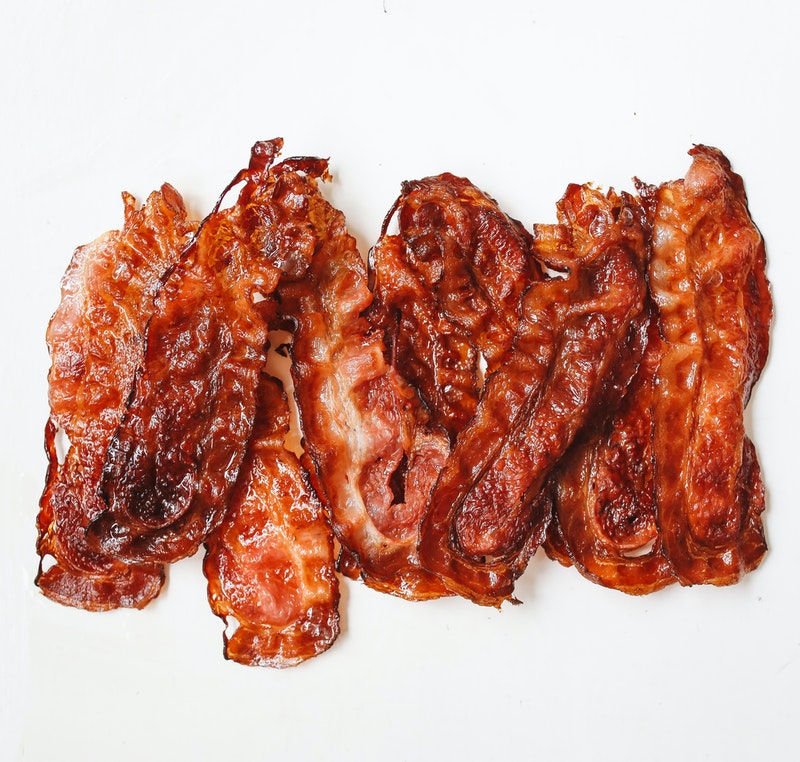 What Is Your Favorite Flavor?
I would totally put bacon on some salted caramel ice cream, would you? We recently read in all places the Costco Connection magazine about some stranger flavors of ice cream. Would you believe that France has a Foie Gras flavor? Spain makes a Gin and Tonic flavor, and Australia has a whiskey and prune-flavored ice cream. To put this all into perspective they also state that the US has lobster flavored ice cream. I grew up in New England AKA lobster country and I have never experienced this one.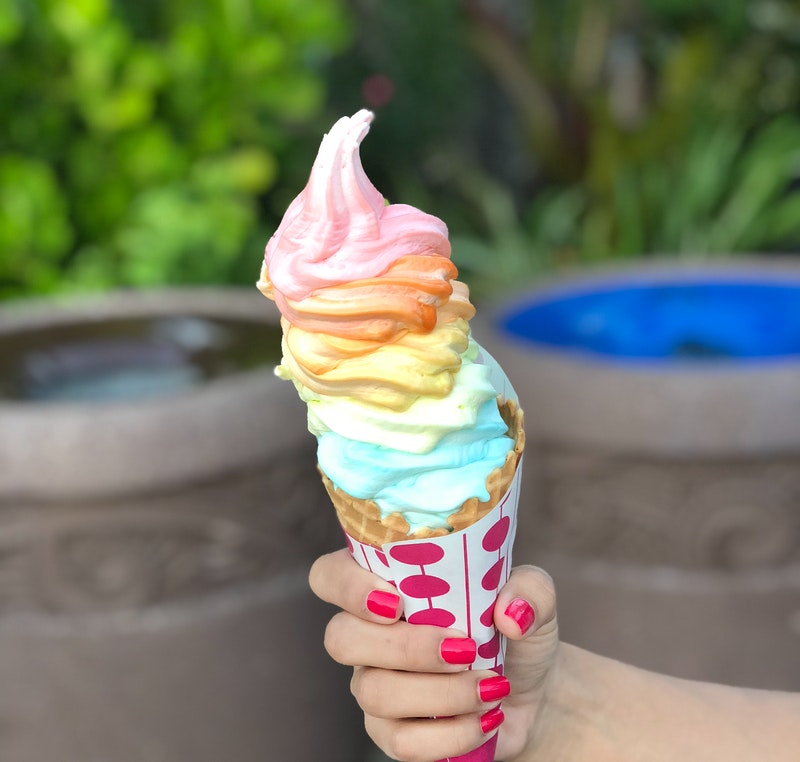 So what makes ice cream so delish? There are many factors that may go into why we love ice cream from the variety to the gamification of eating it before it melts, to the coldness and even nostalgia. I have fond memories of going to the Bubbling Brook Dairy Farm with my family and eating a kid-sized sugar cone filled with chocolate ice cream while sitting outside at a picnic table next to my mother. She usually got vanilla but on occasion, she would give me a taste of her coffee-flavored ice cream cone and I thought I was so grown up to be having coffee. It was pure innocence.
Making Your Own Ice Cream
I always thought you needed a machine to make homemade ice cream, that was before my friends Crystal and Steve showed up to dinner with homemade coconut ice cream. They told me it only had a few ingredients and was fairly simple to make. I was skeptical but It was delightful! I decided I would give it a try. The benefit of making your own at home is you can control the ingredients. So no artificial flavors or stabilizers. This particular ice cream has no actual cream in it, rather it has coconut milk.
The Coconut Ice Cream Recipe-Lactose Free
1 and 1/2 Cups of Canned Coconut Milk
1/2 Cup of Coconut Milk from the Carton
1/4 Cup of Sugar
1/8 Teaspoon of Salt
1 and 1/2 Teaspoons of Real Vanilla Extract
Mix all the ingredients together, and pour into ice cube trays
Freeze for at least 6 hours but overnight is best
Drop the cubes into the Ninja, Vitamix, or another food processor to blend and serve
The Sea-Salt Caramel Ice Cream Recipe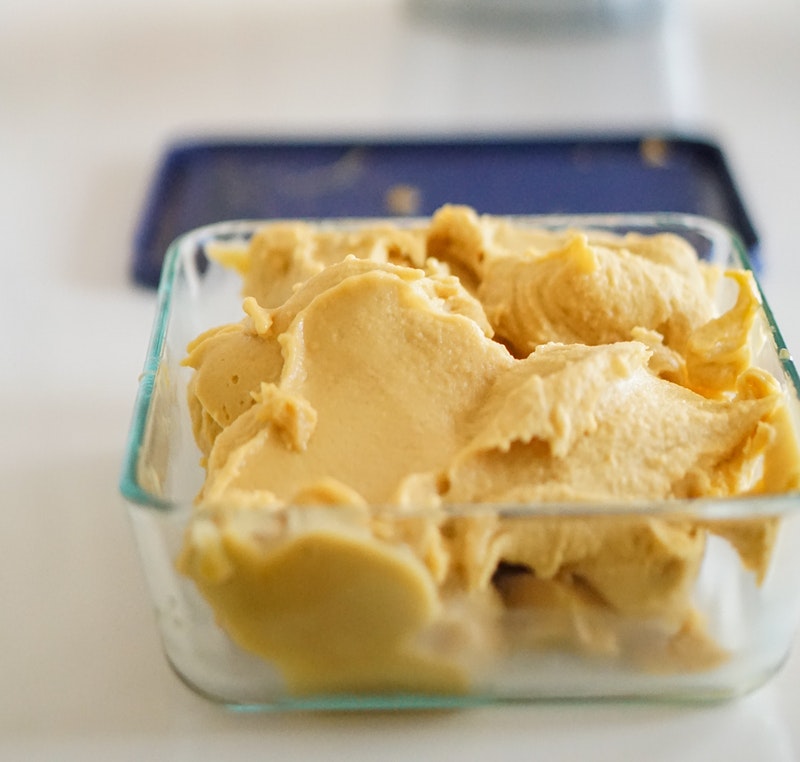 14 Ounce Can of Sweetened Condensed Milk (for the caramel)
2 Cups of Heavy Cream
1 Half Teaspoon of Course Sea Salt
Completely submerge the unopened can of sweetened condensed milk in a pot of water and simmer for 2 hours When it is done you have successfully made caramel.
Let it cool before handling it, once it has cooled, open the can and add the caramel to a bowl with the sea salt
In a separate bowl beat the cream for approximately 3 minutes until you have stiff peaks
Mix 1/3 of the whipped cream into the caramel and gently fold in the rest
Pour into a freezer-safe pan or dish and cover with plastic wrap
Freeze for six hours minimum but overnight is best
When serving sprinkle a bit more sea-salt or maybe even some bacon bits!