Green sauces are my favorite as they add freshness and texture to almost any dish. For years I have been making and serving a chimichurri sauce that my amazing chef friend, Ana Claudia Tapioca taught me. I add chimichurri sauce to my menu when serving empanadas, beef, pork or chicken. My dinner guests always compliment the sauce and it is really simple to make. The idea for writing this article came from another talented, chef friend, Preeti Waas. I was confiding in her that I was running out of ideas for our March issue. I had many articles talking about Irish traditions and Irish food, however, not everyone celebrates Saint Patricks Day or is Irish. I wanted to stay true to the magazine's March theme but also wanted to include some not -so -Irish-food articles. Preeti thought about it for a quick second and suggested why not make these three green sauces and talk about their differences. Did I mention she is brilliant?
I made all three sauces, documented the process and (as always) subjected my husband to the taste test. I had never tasted Pistou, a French sauce that is typically served on top of a hearty vegetable stew. I was not sure I would like this sauce, wow, I was wrong. The Pistou is made using Gouda cheese and tomato along with fresh basil. While I had not made a stew on the day I documented this, I did have a loaf of crusty french bread.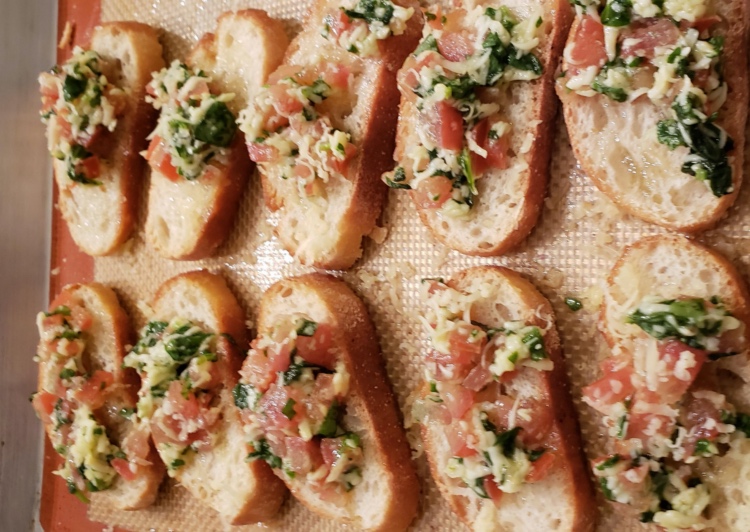 I drizzled olive oil on some sliced bread popped in the oven for 4 minutes and then added the Pistou sauce, placed it back in the oven for 4 more minutes and it was delicious. I can not wait to make a grilled cheese sandwich this same way! I also could imagine this Pistou sauce spooned onto the top of a bowl of homemade tomato soup, Yum!
Watch How to Make the Pistou
Next up was the Pesto, this Italian sauce is made also from basil. The Italians add pine nuts and garlic along with parmesan and or romano cheese. I did not have pine nuts on hand so I substituted walnuts, this worked out just as good. Walnuts are easy to find in the area where I live and are much less expensive. It did not compromise the flavor of the Pesto and I may have preferred it, I will have to compare them side by side one day to confirm for you. Pesto can be served over pasta, over chicken, and even on pizza. As you may have guessed I used that same toasted, crusty French bread as a vessel for this nutty, green sauce. It also was scrumptious. Get the Pistou Recipe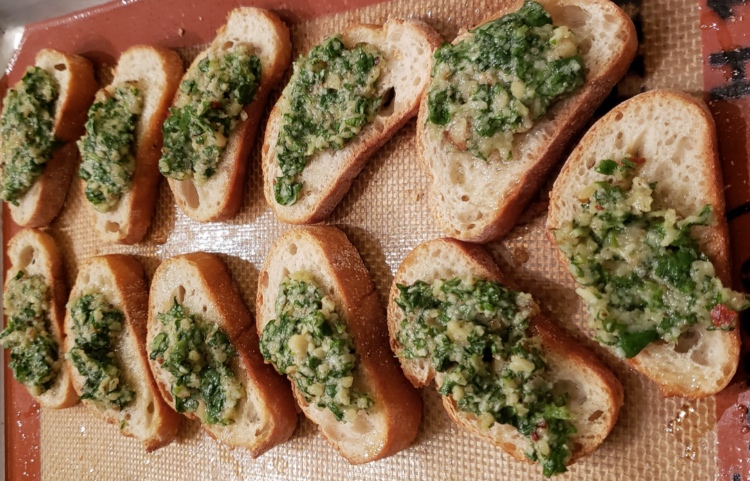 Watch How to Make the Pesto
Finally, the third green sauce was Chimichurri, just as much fun to say as it is to eat. I do use Ana's recipe as a guide but I do not stick to any one recipe. I am an out of the box cook who likes to experiment with flavors, amounts, technique, truth be told I rarely measure. I find that having to write the recipes down is one of the most difficult parts of documenting my cooking. I learned that by filming myself I can accurately count the measurements I made. I then can utilize the videos elsewhere. Filming yourself doing anything comes with its own set of challenges and I will confide that sometimes I have more bloopers that get edited out than actual usable content. Get the Pesto Recipe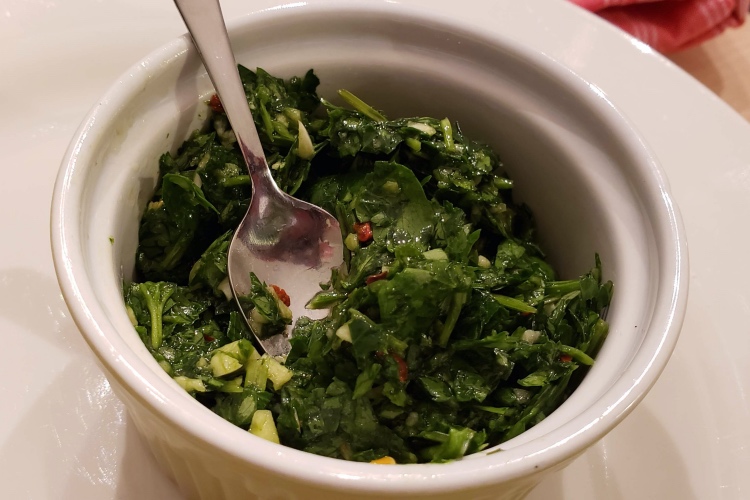 What makes the Chimichurri green and fresh is cilantro, basil, and garlic. Add into this some acid with lemon, lime and or red vinegar and olive oil. Sometimes I add a little red onion other times I leave it out depending on what I am planning to serve it with. Red onion with beef adds to the dish, but I do not find with pork that I need the onion. Today I planned to serve the Chimichurri sauce with an air fried pork chop so the red onion was omitted. I do not recommend serving the Chimichurri on top of the crostini, it does not translate as well as the Pistou and Pesto. With the porkchop though it added a freshness, acidity, and garlic flavor that accompanied it well and really made the meat sing. Get the Chimichurri Recipe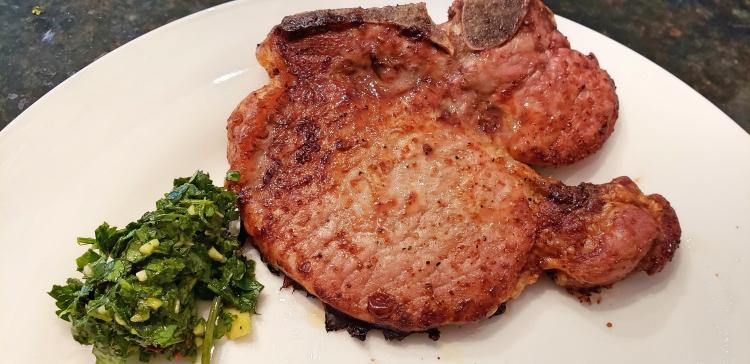 Whether you are planning to celebrate March with the Irish or you want to add a bit of brightness to a meal. you can enjoy these flavors all year long. These easy to prepare sauces will help bring out the best in most anything you plan to serve.