These delicious bars are perfect for making with your children. They are no-bake and do require some time to put together. But, trust me, you won't be sorry! Every minute spent preparing will be worth it when it comes time to taste.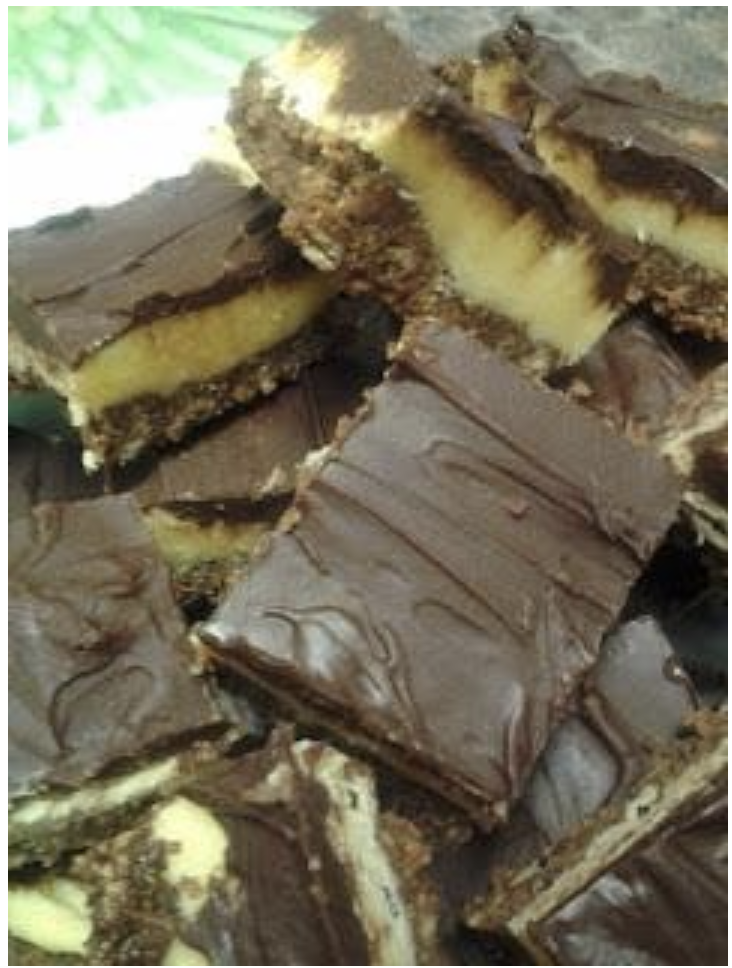 Bottom Layer
¾ cup of butter
¼ cup of granulated sugar
¼ cup of cocoa
1 teaspoon of vanilla
2 cups of graham cracker crumbs
In a pan over low heat, melt butter, sugar, cocoa, and vanilla.
Remove and add graham crumbs.
Place mixture into a 9 x 9 buttered baking dish and cool
Middle Layer
2 cups of powdered sugar
¼ cup of butter
1 pack of instant vanilla pudding
3 tablespoons of milk
Combine all of your ingredients.
Beat for 1-2 minutes.
Spread mixture over your bottom layer.
Refrigerate for 30 minutes.
Top Layer
6 ounces of semi-sweet chocolate chips
2 tablespoons of butter
Melt together in a pan over low heat.
Spread over your middle layer.
Refrigerate for at least 30 minutes.