The Outer Banks of North Carolina is one of the best beach destinations on the coast and according to a recent study done by rent.com, and published by The Outer Banks Voice in early May, that looked at which travel destinations across the United States were the least affected by Covid-19 in terms of search traffic on Google. The Outer Banks ranked #1, meaning people still continued to search for it more than any other destination spots in the US to be followed by Yellowstone National Park, and Fairbanks Alaska.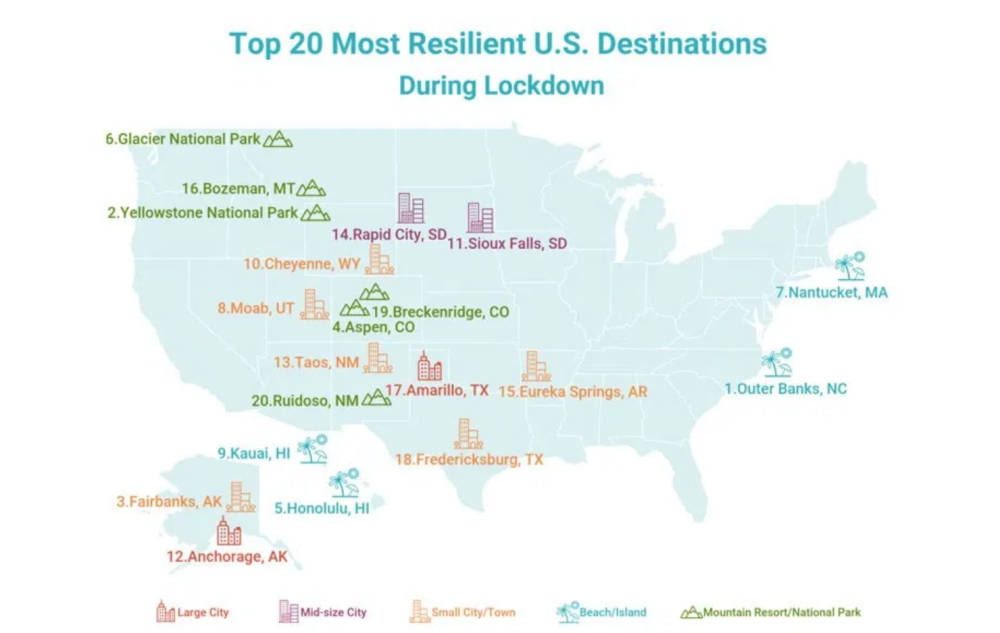 I have visited the Outer Banks for several years now. Each time I try to do something a little different, which is easy to do since there is so much diversity in the activities. One year I climbed the Hatteras Lighthouse, 210 feet high to the top, and peered out over the marsh with winds that made me a bit scared that I would be whisked over the railing and plummet to my death.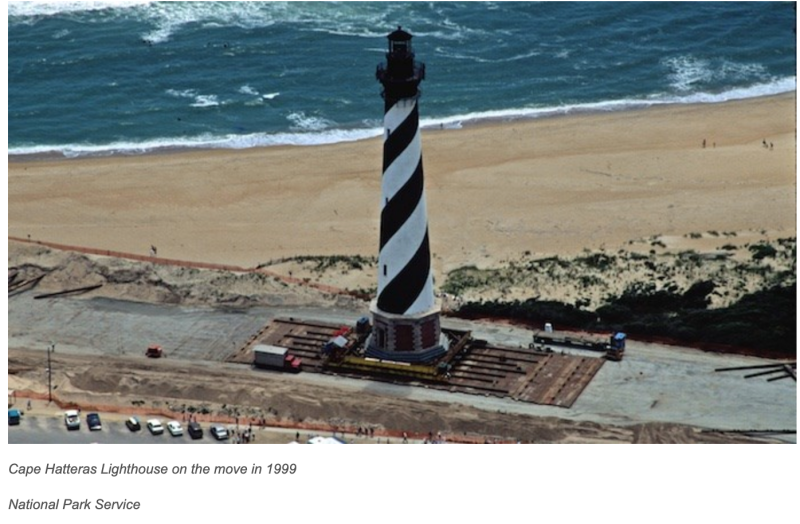 Another time I ventured to Jockey's Ridge State Park in Nags Head to experience the tallest living sand dune on the Atlantic seashore where I climbed the enormous sand dunes and watched hang gliders drift off the peaks and fly over the sea.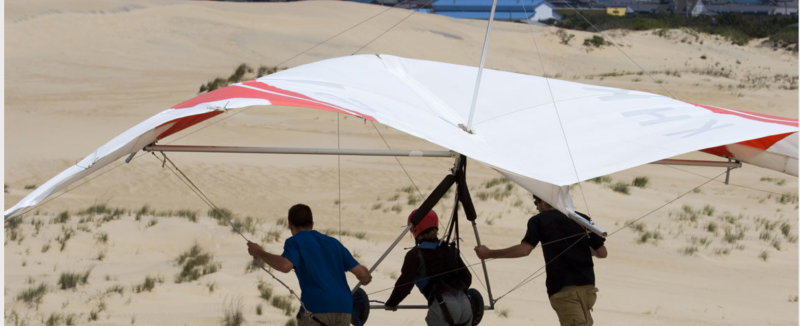 I have visited the Wilbur and Orville Wright Museum, attended a festival by the Marina in Manteo. I have walked the trails along the marsh in Kitty Hawk, and shopped at the adorable little shops at Osprey Landing in downtown Duck, NC.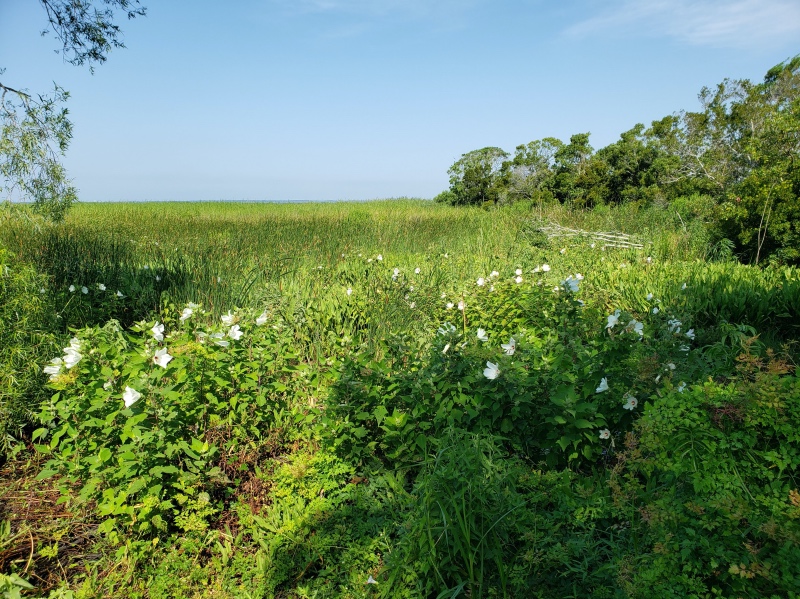 I have eaten some of the best food the North Carolina coast has to offer, everything from fresh oysters harvested that morning from Hatteras Sound to the best hush-puppies this side of Louisiana. This visit was short and sweet but was no different. During our stay we visited three restaurants, all very different from each other and want to share our experience with you.
1. I Got Your Crabs
If you want a very casual atmosphere you need not look too far down the road to 3809 North Croatan Highway Kitty Hawk in The Sea Dunes Shoppes plaza. This little strip mall houses a Jerky store and a few other little shops but the gem of the plaza is called I Got Your Crabs Seafood Market and Steam Bar. The restaurant opened its doors in 2012 and has quickly become a place that the locals enjoy year-round. The owner of the restaurant is a third-generation commercial fisherman. He crabs daily in the Currituck Sound. You likely drove on the bridge that goes over the sound when you were entering the Island. One of their specialties is those local blue crabs that are known for their sweet salinity.
Crab Facts
According to Bluecrab.info the male is the one with all blue claws, the female has red tips on hers. It is rumored that the female crab's meat is sweeter than the male's.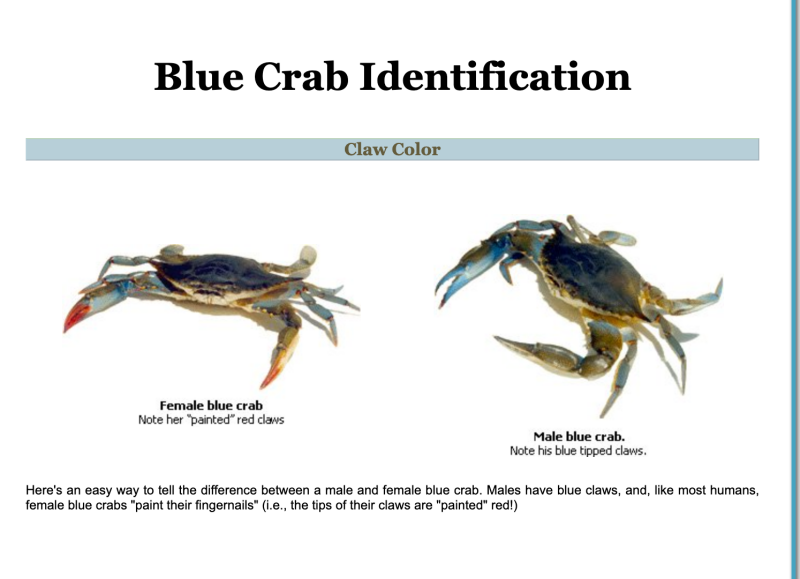 While visiting I Got Your Crabs our server made the recommendation of the popular crab dip to start our meal, She made a fabulous suggestion. When the dip arrived we were excited to see that it was served with homemade deep-fried wonton chips. These chips were the perfect vessel for this hot and cheesy, crabby dip.
When you are dining at I got your crabs you will find no shortage of oysters. Oysters are of the Crab Slough variety which are known to be sweet and buttery. I ordered mine fried, served with a Remoulade Sauce. They were so plump and juicy!
My friend wanted clam strips, of which I am not a fan. Give me those juicy bellies all day long. Her clam dish was however worth mentioning because they were served with a side of the yummiest hush-puppies. Those hush-puppies sweet with a little onion flavor cooked to a perfect golden brown could have been sold as an appetizer.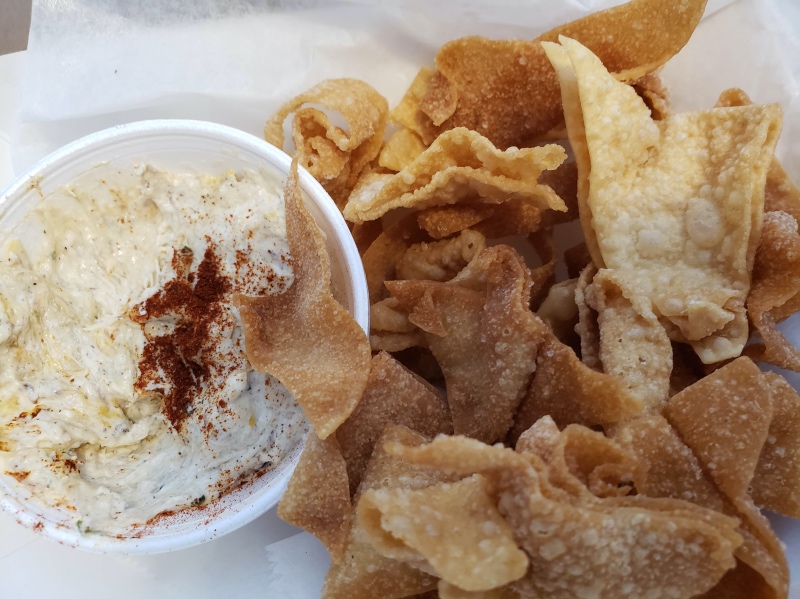 Dessert was available, however, we had eaten too much food already so we opted for takeout boxes for our meals. We will go back on a future visit and next time maybe we will check out that Jerky shop before we fill up on seafood.
2. Steamers Restaurant and Catering
On my last visit to OBX, I had some of the freshest oysters on the half-shell that I had ever tasted at a place called Coastal Provisions Oyster Bar and Wine Bar Cafe. Opened in 2006 by Daniel Lewis and Scott Foster, former head chefs for a specialty gourmet food chain. Let me share a little irony with you. That last visit, I had not intended to eat at Coastal Provision, I was headed to a restaurant in the same plaza called Steamers. Steamers, however, was not open for lunch so I ended up at Coastal Provisions eating those amazing oysters. As I was planning my trip this time all I could think about was having those amazing fresh oysters on the half-shell from Provision Company however, much to my dismay when I pulled into the parking lot I saw a sign saying they were closed, I was so disappointed. Steamers however was open! You have to snicker a bit at that twist of fate.
When doing my research for this article I discovered Daniel Lewis is also the President of the Outer Banks Restaurant Association and owner of Coastal Cantina and Coastal Cravings in Duck, NC. In an interview about Covid-19, he told The Outer Banks Voice he made the decision to close Coastal Provisions and focus on his other restaurants. You can be sure I will be visiting Coastal Cravings on my next OBX visit, so stay tuned!
Steamers Restaurant and Catering is located at 1 Ocean Boulevard Ste 115 in Southern Shores. We sat at the bar but I am told they do have upstairs seating with ocean views. It is co-owned by Linda Coats. I am told she often checks in on her guests and ensure they are feeling welcomed. Our visit was no different. A woman that I am almost sure was Linda stopped by as we were seated at the bar and asked us if we were having a good time and we were! Why wouldn't we be, we had a heaping pile of Steamed Spicy Shrimp and two cold beers in front of us. The shrimp was fresh and crisp and seasoned with a generous amount of Turmeric. When you licked your fingers your tongue burned a little, but then the shrimp cooled it down. It was a fun albeit messy experience. That is what good seafood is all about! Our servers brought us lots of steamed napkins and lemons for our hands and kept our area of the bar tidy at all times.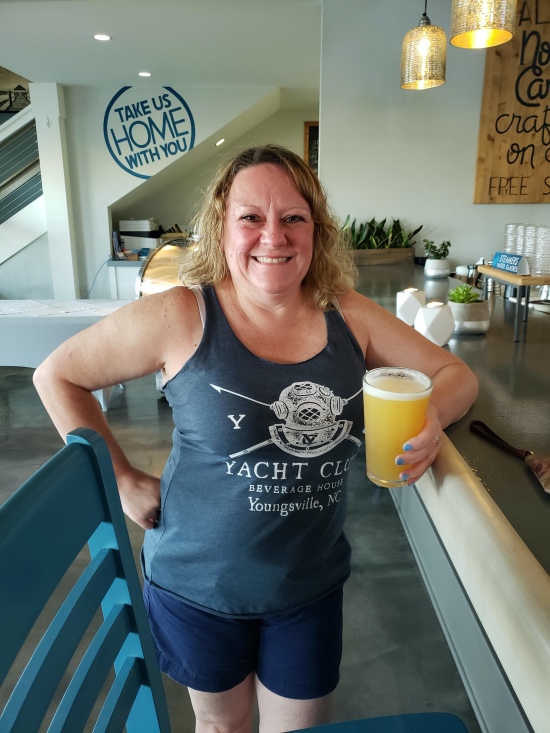 For our entrees, we chose the steamed lobster special for $30.00. It was a great value, fresh, and scored to make it easier to crack open. It came with drawn butter, lemon, and a side of corn on the cob. If you want to learn more about these amazing sea creatures and the people who catch them, be sure to read Love of Lobster.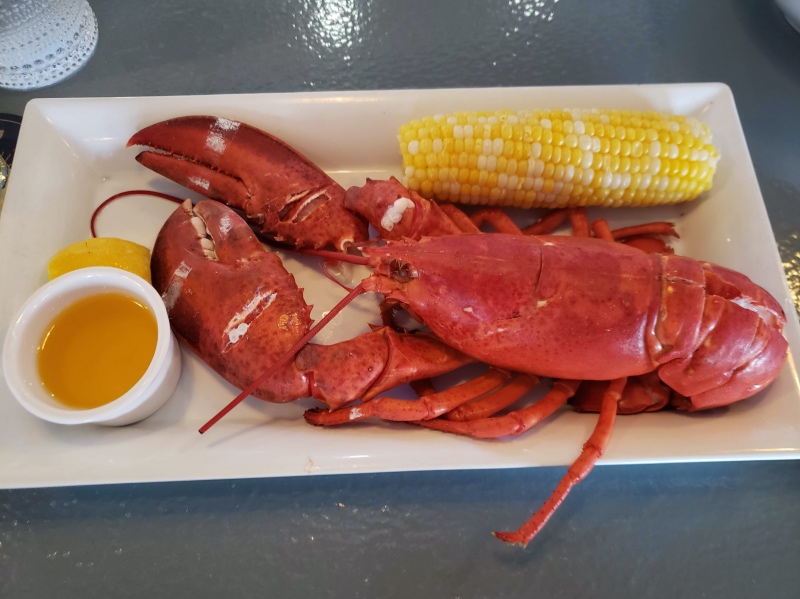 I am sure we were offered dessert but can tell you I was too full to even finish my corn and certainly did not listen if they had. I did notice while researching their site for this article they do offer on their takeout menu a New York-style cheesecake and a chocolate tuxedo cake. We enjoyed it all and would recommend this restaurant to others.
3. Trio OBX
The Outer Banks does not have to be just about seafood and to prove that we went over to Trio Restaurant and Market. Located 3708 Croatan Highway, Kitty Hawk. This is a place that I visit each time I am in OBX. This is the ultimate grown-up hangout where you can relax and tantalize your taste buds.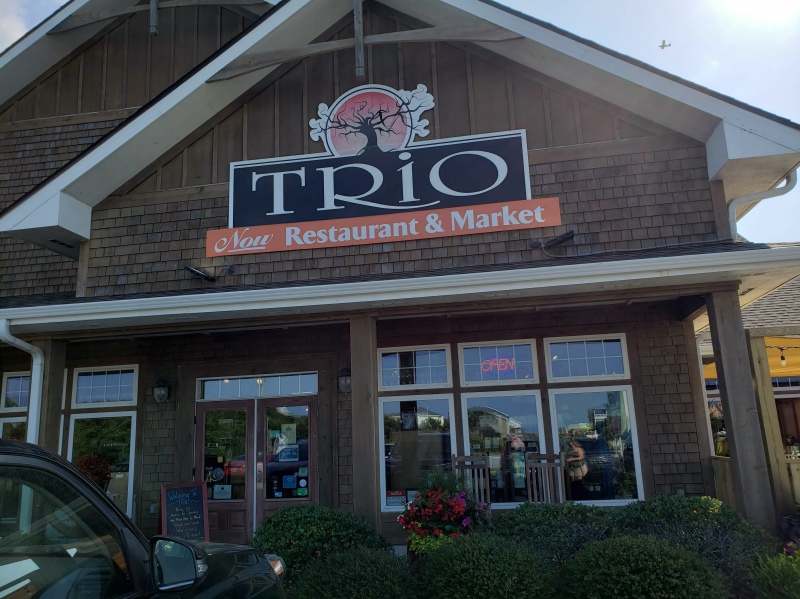 There is wine as far as the eye can see, a store filled with sundries and gourmet treats, and a cheese counter that will make you drool. They serve the best local craft beer and make gourmet small and large plated meals. On this visit like all visits we order a meat and cheese tray to start our evening. We tantalized our palates with flavors from all over the world and rinsed it down with the nectar of the gods.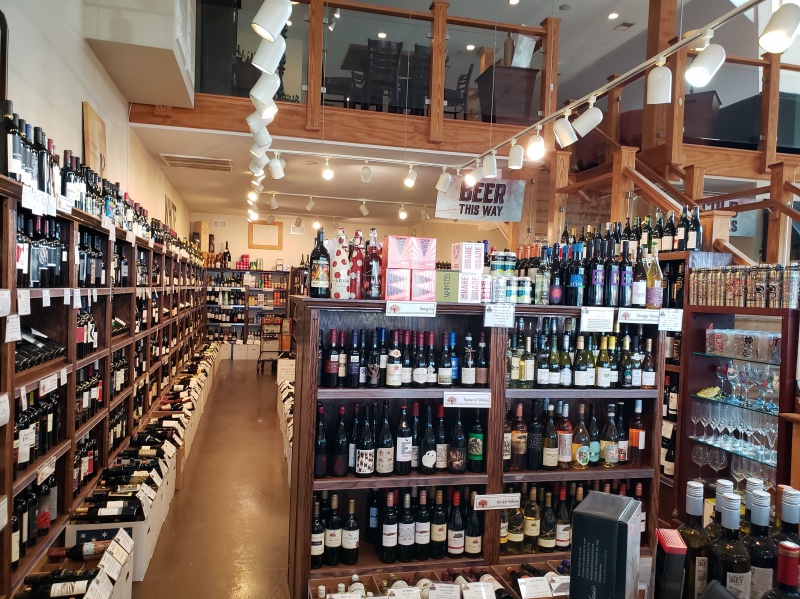 We shared a New York Strip Steak served on a bed of the most flavorful homemade mashed potatoes with a truffle sauce. For dessert there was a rich and dark chocolate cheesecake,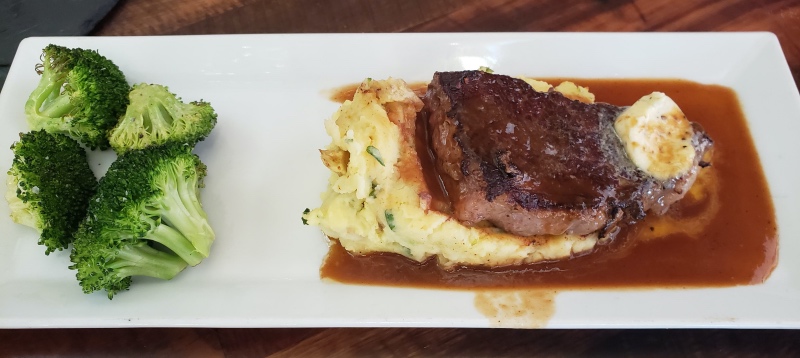 Our Trio Experience
We Interview One Of Trio's Owners Ken Hyman