As we are all staying home during this Covid-19 situation, it is only natural people are going to want to learn new things. Here at Love of Food Magazine we have been trying out new foods, a kitchen gadget that we have had for a while and even did a Facebook Live event around Eggs.
Now whether by choice, necessity or plain boredom many others have been trying out the culinary arts and exploring their talents. We thought it might be fun to see what people are baking. Since it has been such a short period of time since the quarantine started and we thought it might be a while before we could conduct a large enough poll, we turned to Google trends to get an idea of what people were trying.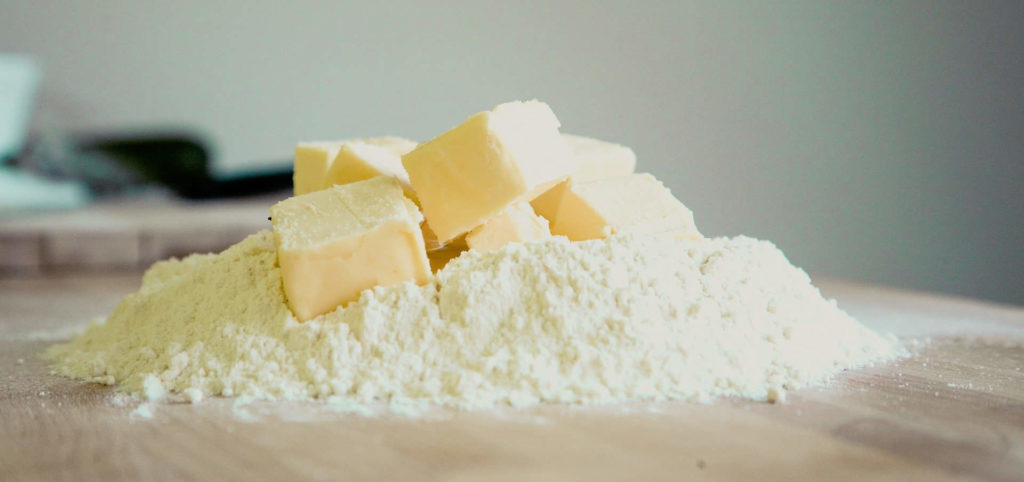 What have you been baking?
Since 30 days ago, we definitely saw a huge spike in interest of "how to bake", so we knew we were onto something. Our question is what are people trying?
We had started out with "how to bake" but found it to be a smaller sampling than "how to make", Ultimately we went with the latter for these findings.
With just a little more research, we came up with a list of baked items that people were interested in and went from there.
Across the Country, States fluctuated with interest. In some more than others. But in the end, the overall winner was Bread. Ha!
Now even with that, Bread did not win in every state. Sometimes it was cake that won out. The depth of color relates to the percentage of searches for that particular item.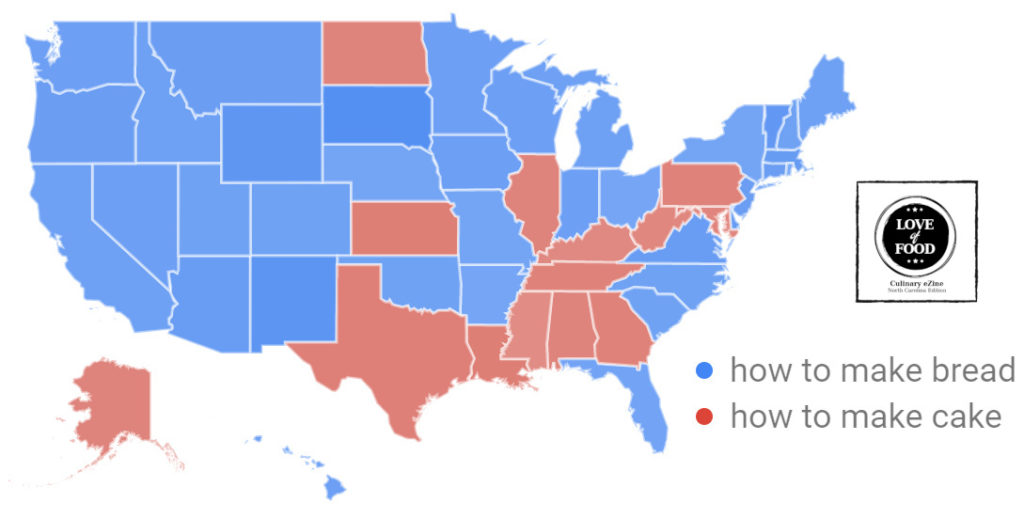 Across the United States, we used the dates of March 21, 2020 – April 19, 2020. Here are the winners in order of popularity.
Bread
Cake
Cookies
Pie
Pizza Dough
Brownies
Biscuits
Cupcakes
Muffins
Cinnamon Rolls
Scones
Biscotti
Being as this is a food blog in North Carolina, we thought we would see what was popular here in our state.
It would seem NE North Carolina near Virginia Beach is very heavily into baking cakes. As are the Raleigh, Greensboro and Charlotte areas. Now people in Asheville and the Coast lean toward making bread where as Wilmington…well, they seem to be making cookies even more than cake.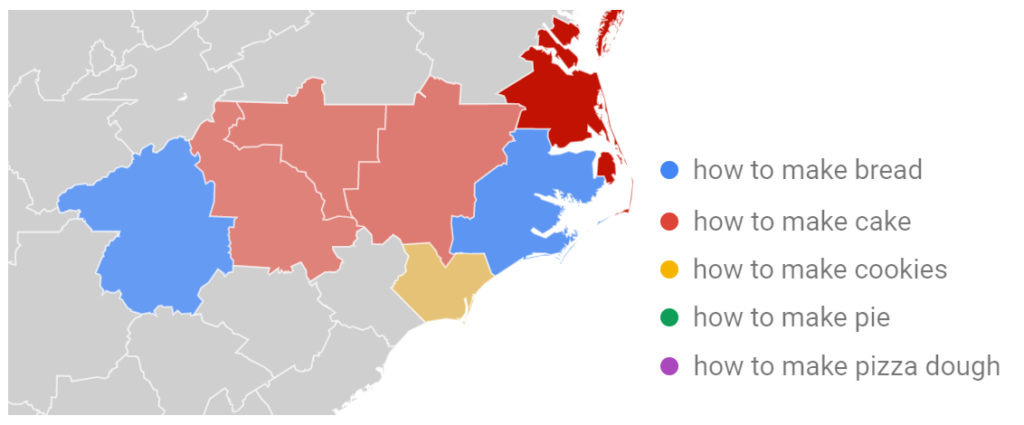 No matter if you are baking or cooking, it is always fun to try new things. We hope you will share your test creations with us on Facebook.