Part 1 of 5 in a Series About Food and Art
Art is the expression of one's own imagination culminated and displayed within the confines of one's creative abilities. Art is subjective, interpretive, and alluring. As a society, much of our history has been displayed in art. We learn from its expression as well as impart wisdom to others through our own works of art. Regardless of whether your medium is music, dance, the written word, paint, clay, metal, or food we as a human society express so much through our creations.
I began by seeking inspiration from the great works of art that are displayed at our North Carolina Museum of Art in Raleigh. If you are new to the area, our state-run art museum offers an abundant display of famous works most which you can view for free. This includes a large Rodin collection donated by Iris and Bernard Gerald Cantor of Cantor Fitzgerald of New York. Subsequently, the white restaurant inside the museum is aptly named Iris. The wall sculpture made of tree branches is the work of Patrick Dougherty. It is placed so that when you are dining you have a sense of art and nature surrounding you.
While at the museum, I indulged myself on a little scavenger hunt to find all the works of art that displayed food. Of course, the Dutch section provided quite a bit of material as my muse. Starting with a painting from the 15th century "A Meat Stall with the Holy Family Giving Alms" a painting by Pieter Aertsen. It is a market scene, with an abundance of meats.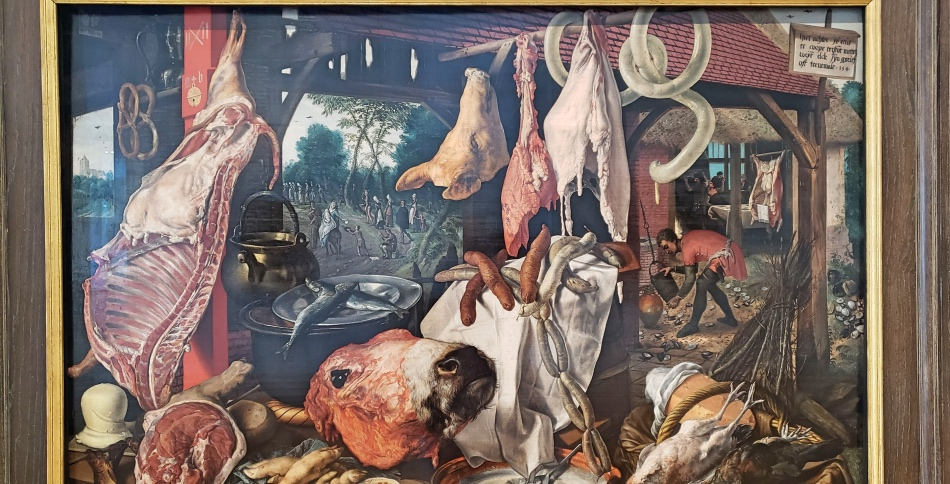 Then my inspiration turned to Spain. I love Spanish food and what better depiction of food in the 18th century than Melendez's still life work of "Still Life Grapes, Figs, and Copper Kettle" along with his "Still Life with Game"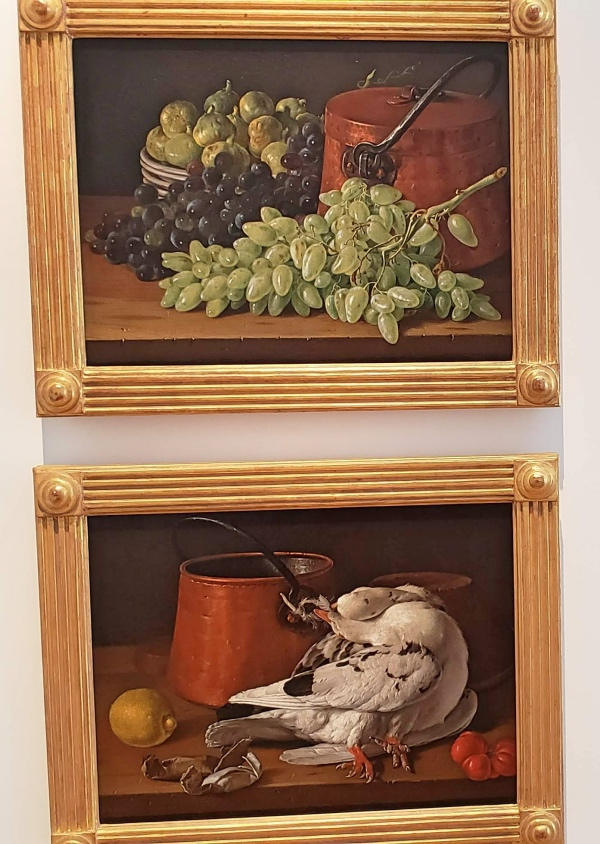 Also in the Dutch area was Jacob Jordean's "Mercury and Jupiter in the House of Bacchus" where we see Bacchus the God of Wine filling the goblets.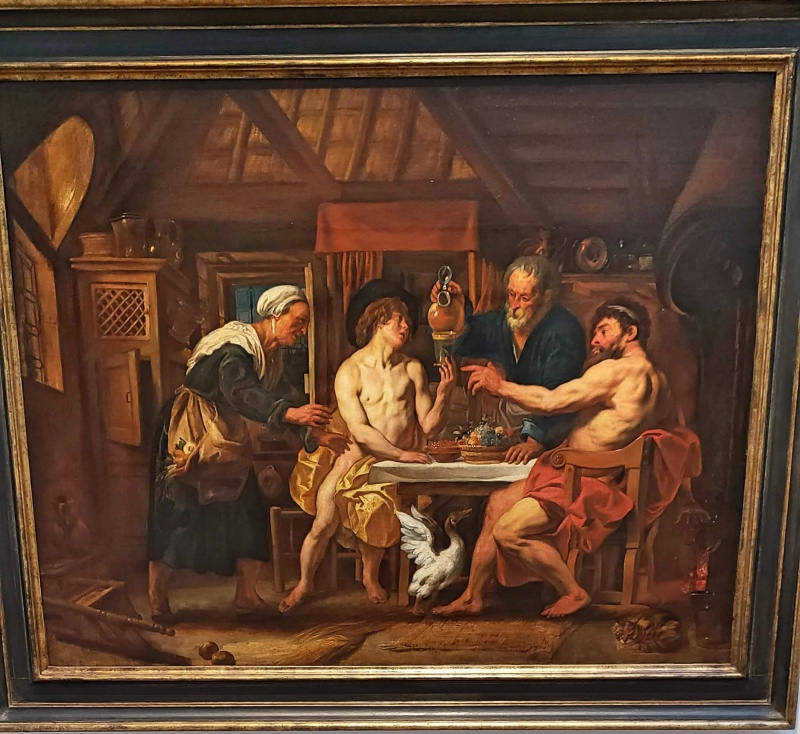 If a more modern approach is your style there was plenty of art that depicted food as well, such as Amy Sherald's "Miss Everything" Enjoying a very large cup of coffee.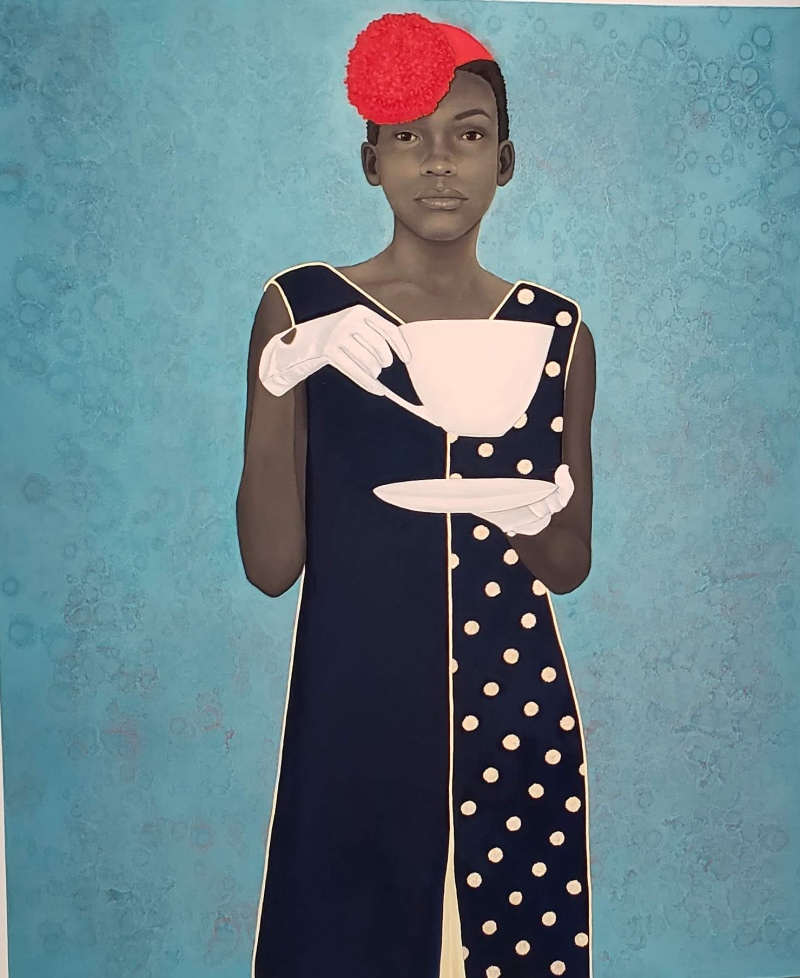 This marble work called "Stack" certainly depicts modern-day take out food from the eye of a food service worker. Peter Oakley, who is known for turning items that are impermanent to permanent, depicts this perfectly with Styrofoam containers carved as a marble statue.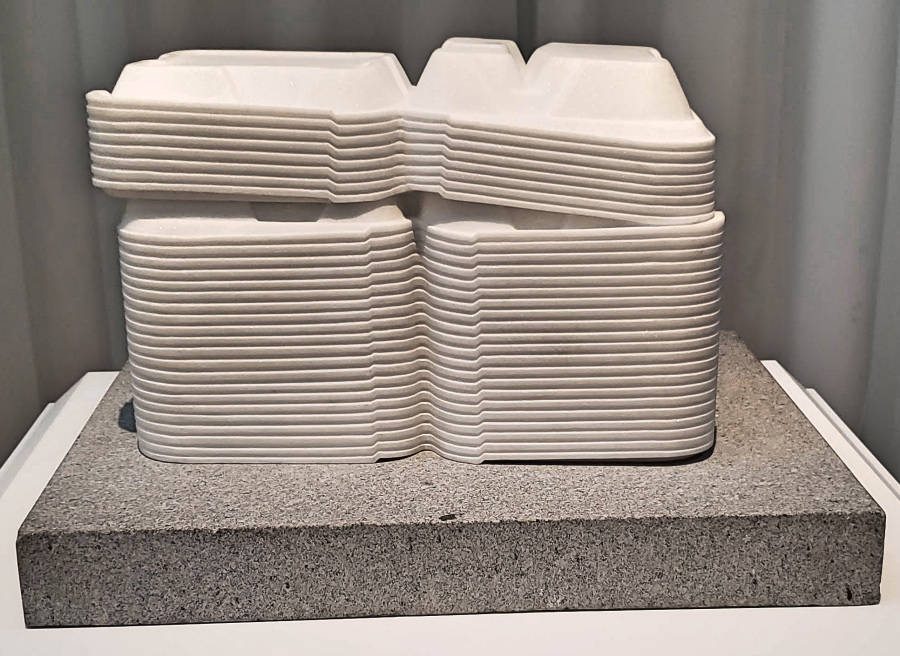 Much of the artwork in the North Carolina Museum of Art is donated by generous benefactors as we mentioned in the beginning of this article, the Rodin collection was donated by Iris and Bernard Gerald Cantor.
This particular painting was a gift to the NC Museum by Jim and Ann Goodknight. It is Robert Spear Dunning's "Still Life Fruit, Honeycomb, and Knives" which symbolized gracious plenty in the homes in which it was displayed. It certainly depicted the lives of its benefactors. Jim Goodnight started and still leads SAS Systems, the world's largest privately held software company.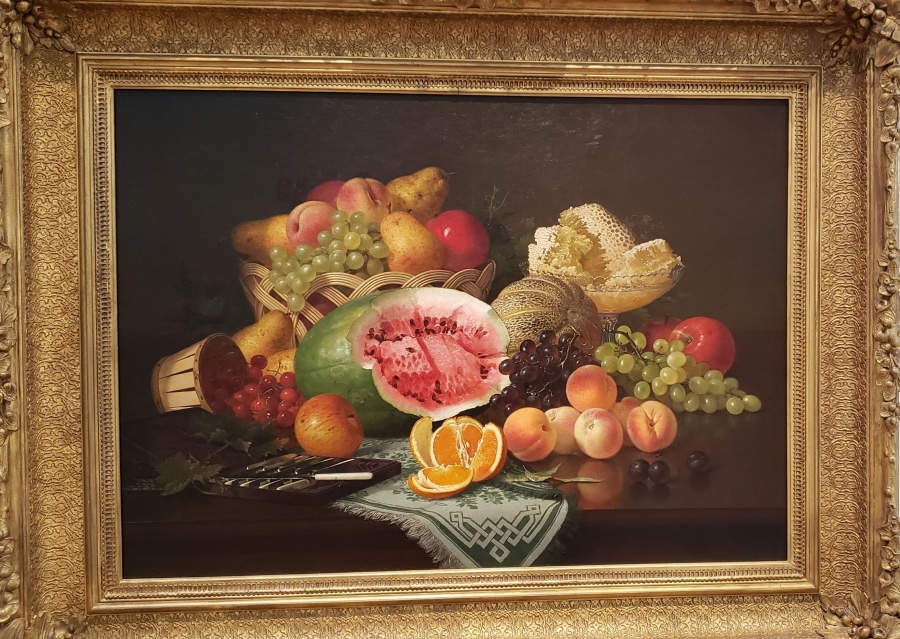 Jim and Ann Goodknight also conceived and operate a successful five-star hotel in Cary, North Carolina where the decor is art meets nature. The hotel brings the outdoors in and the indoors out. From the moment you enter you are greeted by a large Chihuly sculpture. As you journey through the hotel, wonderful works of art keep your senses entertained, and true to their North Carolina roots many local artists are featured throughout.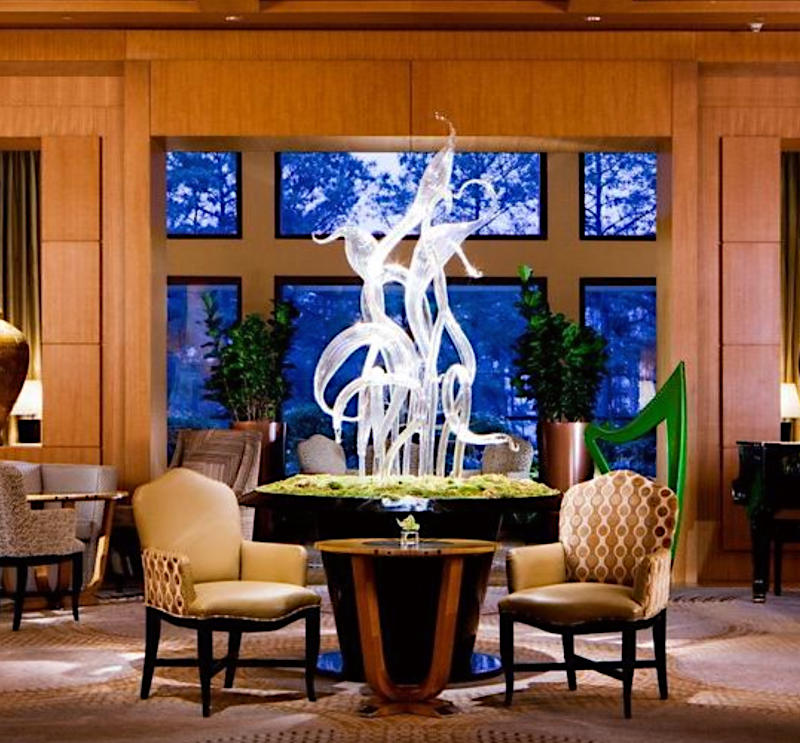 The Umstead Hotel is home to a five-star rated restaurant that serves up award-winning cuisine called Herons. The food here is an art unto itself. It is headed up by Executive Chef Steven Deveaux Green.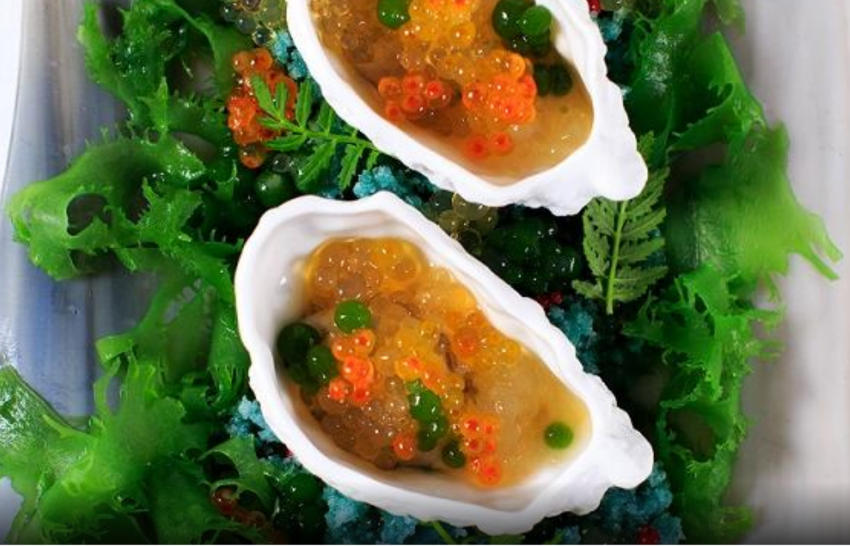 Starting at the museum and on to the Umstead Hotel, I continued my love story of food and art with a journalistic tour around the cities where I live. My goal is to uncover the art that transforms our experience with food. Some of which is manifested in the beauty of food that has been captured on canvass and some in the beauty of the food itself. In many of the places we visited, the art that is displayed lends itself to a vibe of creativity and support for local artists. Other times we were fascinated by stories of a culture that are told by the art that is displayed. We hope that you will continue to read the other articles in "Food Among Art- A Local Love Story Series" which defines the area's culture by blending scrumptious food with incredible art.