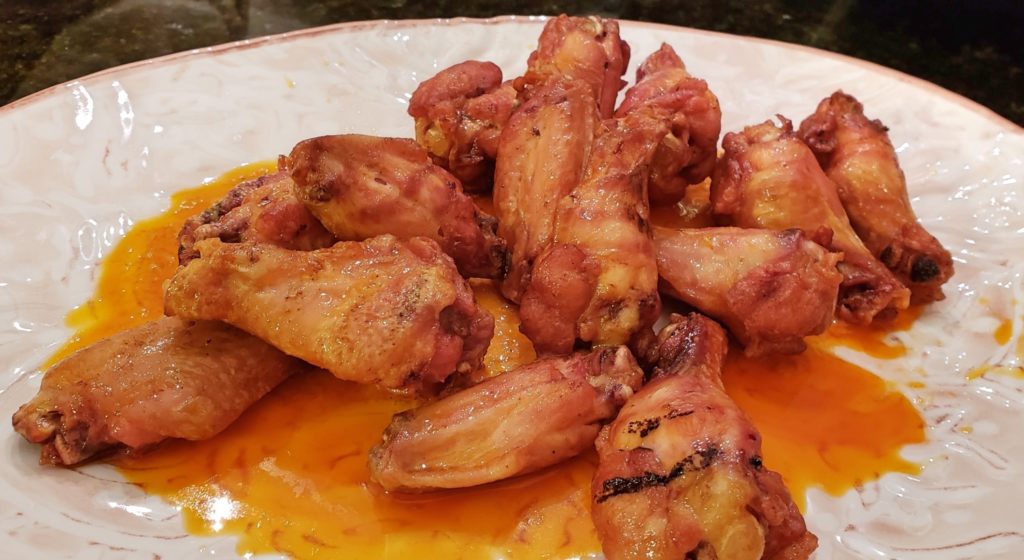 Ingredients We love chicken wings and we go out to restaurants for them often. We are fortunate that we live...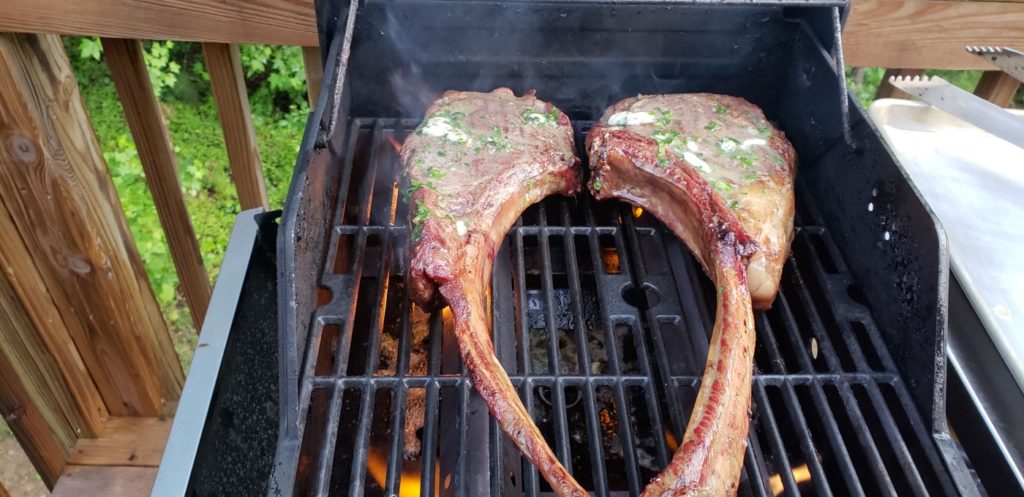 Tomahawk Steaks are basically a fancy ribeye. The bone that the steak is normally cut from, is left attached and frenched out.  They are usually sold in a thick cut as you see here. We got these for a Father's Day celebration.  My husband was quite pleased with the result....
Ribs are a fabulous summer meal. Pair them up with a green vegetable, and sweet potato or maybe some watermelon,...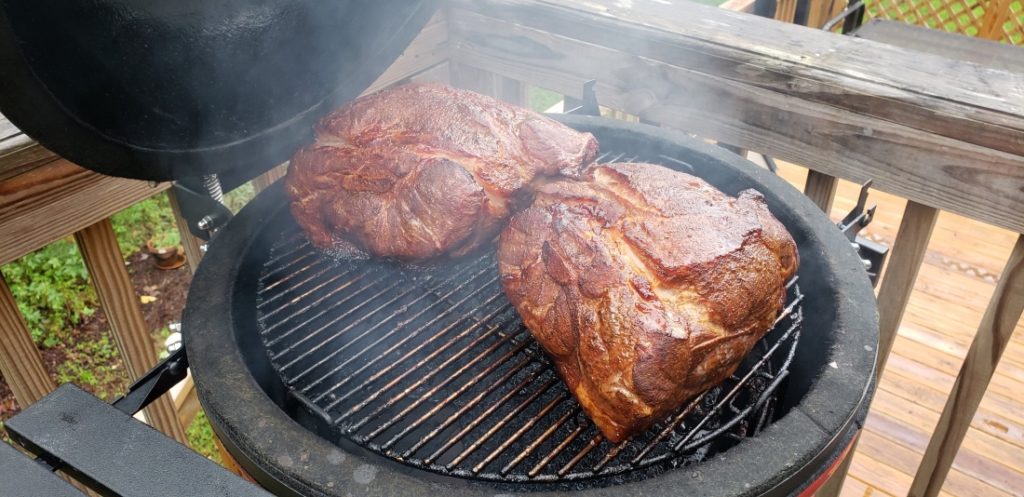 Ingredients We smoke a lot of pork. The Boston Butt meat itself would be very tough cooked most ways, however,...
Ingredients 14 Lb.Turkey (innards removed) 1 Cup of Brown Sugar 1/2 Cup of Prepared Rub (I used a rub called Sweet Money) 1 Teaspoon of Cinnamon 1 Tablespoon of Salt Instructions Pat the turkey dry. (optional) I cut a large part of the backbone out of the turkey with a...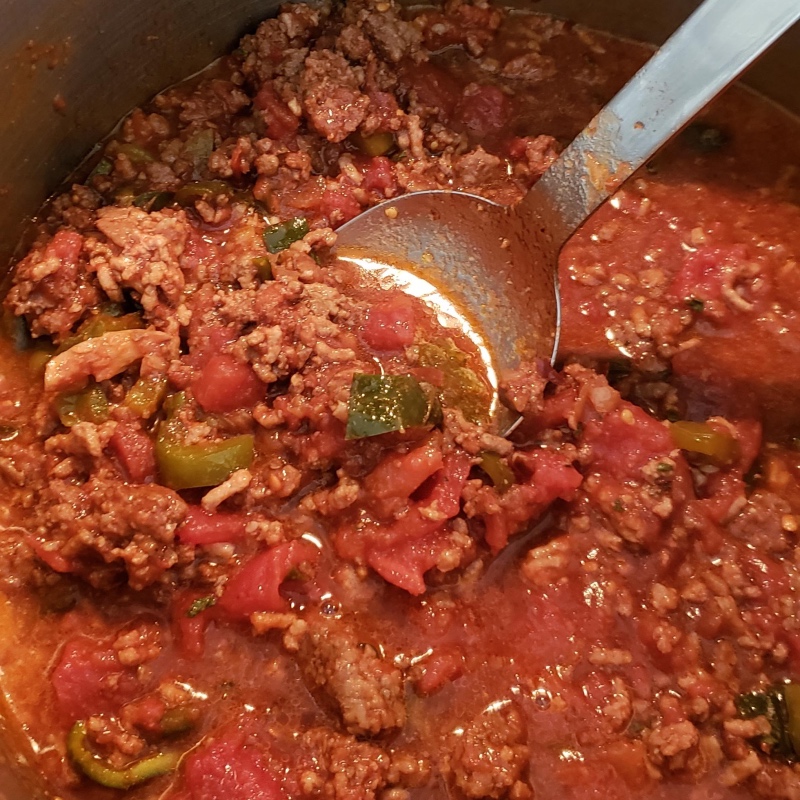 Ingredients 1-1.5 lbs. of Meatloaf Mix (ground beef, ground pork and ground veal.) Next time I would leave out the...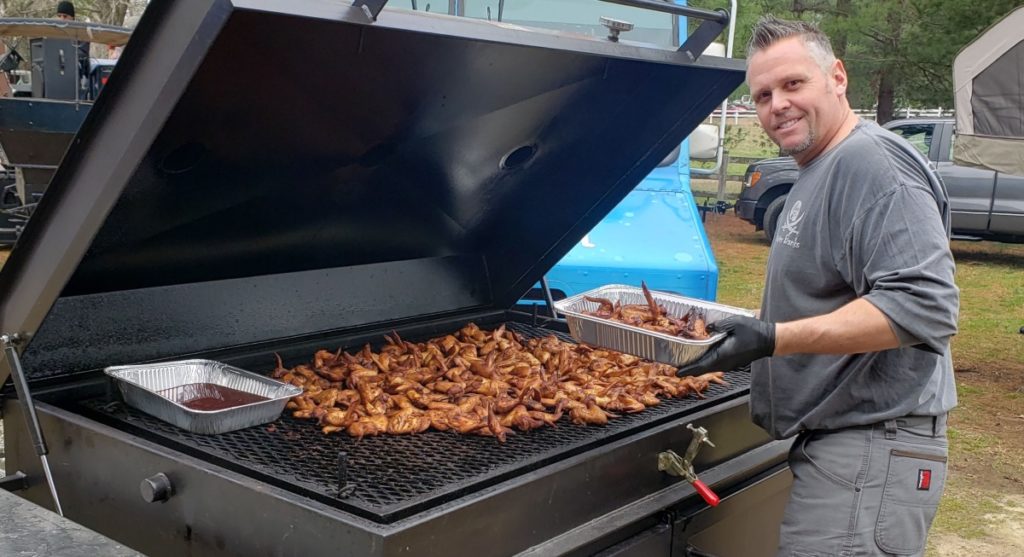 It is springtime in the south and nothing says spring has arrived better than the number of outdoor fun-filled, food...

Ingredients 3 Pounds of Chicken Wings (separated flat from drum and tip removed) 1/2 Cup of Sugar 1/2 Tablespoon of Molasses 1 Tablespoon of Salt 2 Teaspoons of Chili Powder 2 Tablespoons of Additional Spices or Pre-Packaged Rub ( I used Sweet Money Rub) Instructions Start your smoker, add in...
Yippee Ki yay we are having some good-old, melt-in-your-mouth Texas cowboy rib-eye steaks on the smoker today. This is a...