Who doesn't love that authentic flavor from a buttery cob of corn roasted on the open flame of the grill...
Ingredients 2 Cups of Cut Green Tomatoes (Remove stems) 4 Cloves of Garlic (Peeled but Whole) 1/4 of an Onion (Whole) 1 Tablespoon of Sea Salt (or Kosher salt) 1/4 Teaspoon of Mustard Seed 1/4 Teaspoon of Fennel Seed 1/8 Teaspoon of Celery Seed 1 Cup of White Vinegar Water...
Ingredients 1 Lb. of Raw Shrimp 2 Lemons (sliced) 1 Large Onion 1 Tablespoon of Your Favorite Seafood Boil (I...
Ingredients 1 Fresh Pineapple (spines removed, cored and, cut into small chunks the size of your finger tip or smaller)...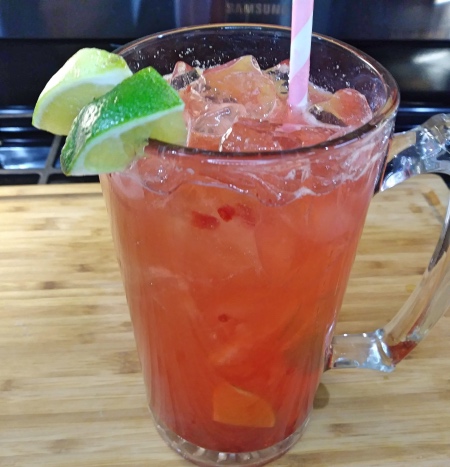 Ingredients 1 Cup of Raspberries 2 Tablespoons of White Sugar 32 Oz. of  Lime Seltzer Water 1 Fresh Squeezed Lime...
Ingredients We love red pepper jelly served with hard Italian cheese such as Parmigiano Reggiano. In the south, it is...
Ingredients 1 Half of a Fresh Pineapple (skin and spines removed) 2 Quarts of Cold Fresh Water Instructions Add the pineapple to your pitcher in slices large enough so that they will not fall into the glasses when pouring. Add the water and let it sit for 24 hours You...
This colorful dish will be a crowd-pleaser at your next summer outing. This recipe is versatile since it can be...
Ingredients When it is summertime there are so many good fruits to choose from. I used the three simple ingredients,...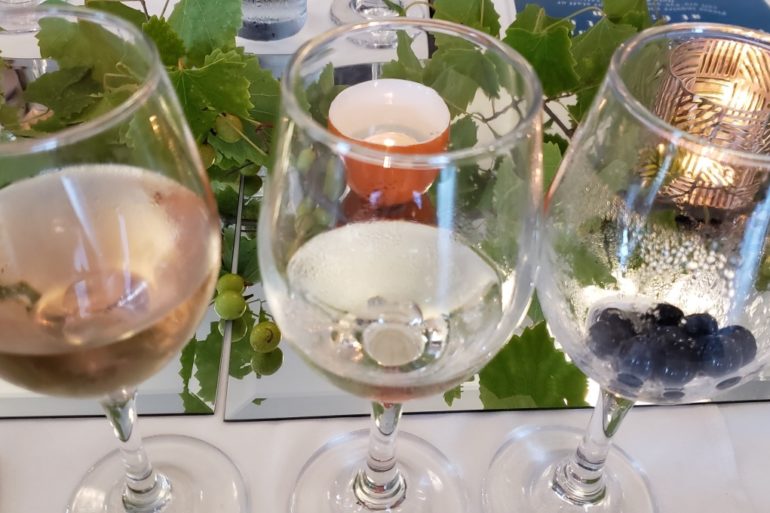 Summer wine, what is it exactly?When asking other people they may say Pinot Grigio or White Summer Sangria. While those certainly are wines that come to mind, I recently went to a wine pairing this summer that proved that Sauvignon Blanc, Rose, and even Chardonnay are perfect summer pairings with...